You have /5 articles left.
Sign up for a free account or log in.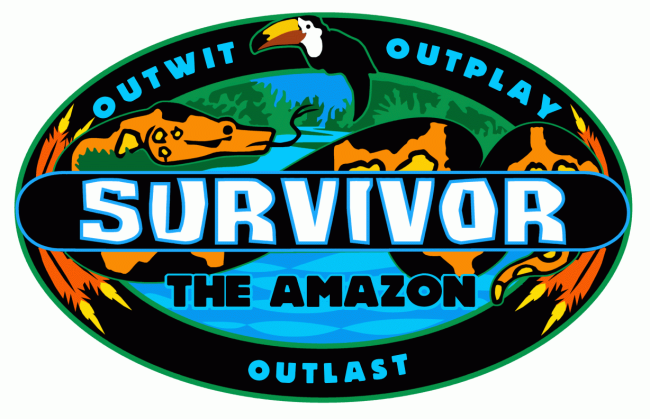 Among the mountains of literature dedicated to "best practices" in pedagogy, the consensus has emerged that engagement is key, and that we teachers can no longer – as we did throughout history – willfully try to drag students violently by the ear into our own umwelt and call it learning. Rather we need to create an active halfway space between world-bubbles, thus allowing learning to happen more organically, through a mutual reorientation.

This is precisely what I tried to do in a recent course exploring the topic of reality TV. Here I was either brave or foolish enough to structure the class like an actual reality TV competition. And while I admit the initial thrill of conception involved the perverse prospect of voting students "off the island," I could not have anticipated the pedagogical benefits of such a novel format until I tried them out. The first half of the course was quite traditional, with scholarly readings about the history of the genre, and related themes such as narcissism, exhibitionism, attention economies, surveillance, and the new employment option of simply being watched (There is an excellent book on this topic by Mark Andrejevic, which served as the main textbook). It is truly remarkable how much more conscientious students suddenly become when they are informed that an A on the dreaded midterm paper will earn them "immunity" from the first challenge.

The competition section was loosely based on "Project Runway," which emerged from my own institution, the New School, in New York City (specifically the design school, Parsons). Students would be given a challenge a week – some individual, some in groups – and then face a revolving group of expert "judges" to see how well their response connected to the critical aspects of the readings. (I tried to juggle the dual roles of Tim Gunn and Heidi Klum in this scenario, dispensing equal parts encouragement and fear with each alternate comment.) Examples of challenges include, "pitch your own (progressive)  reality TV show," "create your own (self-reflexive)  reality TV persona," and "report back from your own Thanksgiving holiday as if it were a reality TV show."
After each challenge the "contestants" would reflect on the competition via "confession cams" recorded on their own laptops or phones, and posted to the blog (a meta-meta exercise in self-reflection, given that reality TV is already a meta-phenomenon). Instead of running around a fabric store, trying to buy enough satin or leather to make an edgy, fashionable dress in less than an hour, my students were running around the library, trying to find appropriate readings to supplement the syllabus. (Those who were voted off switched to the "production" side of the competition: some helping with filming, sound, editing, etc. Others worked on publicity around the college and online, as well as making their own commentaries on the unfolding events. It was therefore possible to be voted off early, but still get an A.)

One of the most striking differences between the students' umwelt and my own became clear from the very beginning, when I initially took great pains to reassure the class that while we would be filming sections of the competition for archival purposes – and to heighten the sense of being on TV – these would not be made public in any way. To my surprise, all the students were disappointed, going so far as to say, "Well what's the point in filming it then?!" This emphatic question – and the new Facebook-saturated Zeitgeist that it distils – then became a touchstone for the whole semester, concerning naive assumptions about identity, action, performance, and modes of witnessing. Why is it that the millennial generation does not think anything is worth doing or experiencing unless it is immediately "shared" and "liked" online? How might this backfire when it comes to friends or future employers? And who benefits most from this automatic compulsion?

So what began as a "so-crazy-it-might-work" idea soon revealed itself to be a new way for students to critically reconstruct their own relationship to the media – and thus to themselves – while also shaking up all my cherished notions about traditional modes of teaching the humanities. Whereas the host of "Project Runway" encourages the contestants to "make it work," I exhorted the students to "think it through" (indeed, I was tempted to call the course "So You Think You Can Think?"). And in one of those perfect moments of synchronicity, I could even offer the perfect prize to the winner: a paid internship to work on a film about reality TV by one of my former students, Valerie Veatch (whose first film, "Me at the Zoo," on viral celebrity and its discontents, recently premiered at Sundance).

What's more, I am almost grateful that the National Security Agency global spying scandal did not erupt during the first run of this course, even as it would have spectacularly underscored the social and political tendencies which the class was designed to question. Even if we loathe reality TV, and claim to never watch it, that doesn't mean we haven't all been engulfed in its logic, mannerisms, motifs, conventions, and conceits. One reason I designed the course was to test my theory that even young people who feel themselves to be far above televisual trash are still exposed to, and shaped by, the emotional currents in creates in the world. Reality TV threatens to eclipse reality itself, even in those rare moments when the cameras aren't running.
Quite simply, identity is now influenced by things like the confession cam, the idea of immunity, and the asymmetrical power dynamics of "the judges." Even as our most significant political figures threaten to become little more than grotesque characters in the latest installment of "The Real Housewives of Congress" or "The Vatican's Next Top Pontiff." So while the challenge of education is to almost literally burst each other's bubbles, the bigger challenge is to figure out – across the generations – how to stop our collective umwelt being shaped by this omnipresent model of thought and behavior.