You have /5 articles left.
Sign up for a free account or log in.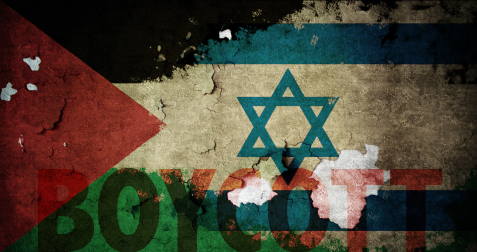 On December 27, William Kelly, the interim chancellor of the City University of New York, the vast university system in which I teach, published a statement condemning the resolution of American Studies Association to boycott Israeli universities. In his statement, Chancellor Kelly wrote, "The need for global cooperation has never been more urgent, and we repudiate any effort to foreclose productive dialogue." Who, one might wonder, is this we the chancellor is invoking, and who exactly is foreclosing dialogue?
Kelly's statement is part of a growing chorus of denunciations of the ASA resolution by university presidents and other academic leaders. In these public pronouncements, Kelly and his fellow executives almost always speak in the royal we, as if they talk for the entire university community. In many cases, such arrogation of the right to speak for the whole community is explicit. Amherst College President Biddy Martin, for example, writes in her rejection of the ASA resolution, "On behalf of the college, I express opposition to this academic boycott for several related reasons."
Yet when university leaders like Kelly and Martin speak not based on their own personal opinions but in the name of the institution, they abrogate the academic freedom of their faculty members. None of the statements issued thus far have benefited from consultation with faculty senates or other representative bodies of faculty opinion. Think of the chilling impact of such presidential declarations on nontenured faculty members who may have participated in the ASA vote, who may be considering attending meetings of the ASA, or who may even hold dissenting critical viewpoints about the Israeli occupation of Palestine. These presidential denunciations threaten to create a witch hunt-like atmosphere on campuses.
The courageous response of a group of faculty members at Trinity College in Connecticut to President James F. Jones Jr.'s attack on the ASA resolution highlights the ways in which these denunciations infringe on academic freedom. The Trinity faculty members point out explicitly to Jones that, "you did not speak in our name – also members of the Trinity College community – when you wrote this ill-advised letter to the ASA president."
The Trinity faculty had good cause to complain. Without consulting them, President Jones stated in his letter that if Trinity were still an institutional member of the ASA, "it would not be any longer after the misguided and unprincipled announcement of the boycott of the only democracy in the Middle East." The Trinity faculty might also have objected to the fact that President Jones appears so concerned to protect the academic freedom of Israeli institutions while ignoring that of members of his own university community. What could explain this apparent contradiction between the presidential devotion to abstract notions of academic freedom and pronouncements that ride roughshod over academic freedom at the leaders' own institutions?
The answer perhaps lies in President Jones's characterization of Israel as the only democracy in the Middle East, a statement that the Trinity faculty remind him is not simply erroneous but also racially stereotyping. Following this gaffe, Jones goes on to ask rhetorically why the ASA is not boycotting "Syria, the Sudan, North Korea, China, Iran, Iraq, or Russia."
An identical assertion concerning the regional uniqueness of Israeli democracy and a nearly equivalent list of human rights-violating nations occurs in a recent statement on the website of the Conference of Presidents of Major American Jewish Organizations. In this statement, the conference calls on university presidents not simply to "publicly reject this academic boycott and the Boycott, Divest, Sanction (BDS) campaign against Israel" but to deny "any funds, direct or indirect, to the ASA or any other body that adopts similar measures." As part of their campaign against the ASA, the conference is deploying alumni and donors to put pressure on college presidents, distributing highly distorted talking points such as the ones that appeared in President Jones's and many other presidents' statements, and ignoring the discussions that circulated before the ASA resolution was put up for a vote, including the collection of essays that I curated at the AAUP's Journal for Academic Freedom. Also involved in this campaign are Zionist organizations like Stand With Us, whose website includes a "how to" list for campaigners against BDS.
The university presidents' denunciations are likely to have a chilling impact on fair and open discussion of the BDS campaign on American university campuses. If they follow through on the call to deny all funding to the ASA without adequate consultation with their faculty members, academic leaders will be infringing even more directly on academic freedom.
This building crisis underlines that there is no such thing as academic freedom shorn of the institutional and material conditions that enable such freedom. This point, which, as Judith Butler has explained in her endorsement of BDS, highlights the fundamental lack of freedoms of Palestinian scholars, was key to the ASA's endorsement of the boycott. It seems that scholars who have endorsed the ASA resolution, or who continue to participate in the ASA, may now be penalized with a withdrawal of institutional resources as well as subtle and not-so-subtle infringements of their academic freedom. It is worth remembering that the academic boycott endorsed by the ASA targets only institutions and not individuals, but the presidents in their defense of Israeli institutions are directly infringing on the rights of association and expression of individual faculty members.
Instead of attempting to silence debate in this manner, academic leaders who are truly interested in nurturing academic freedom at their institutions and elsewhere should establish forums in which the ASA resolution can be discussed and debated in a fair and evenhanded manner. After all, the ASA boycott controversy is not a flash in the pan. As David Theo Goldberg and Saree Makdisi argue, "A rising level of concern about the continuing Israeli occupation of Palestinian territory (now in its fifth decade), as well as the precarious position of Israel's beleaguered Palestinian minority, have been countered by increasingly strident, even furious, attempts to silence or stifle criticism of Israeli policy on American college campuses." Goldberg and Makdisi's article details the campaigns of "insinuation, accusation, and defamation" through which organizations such as the Israel on Campus Coalition seek to silence debate about Israel's policies in the occupied territories. As part of this campaign, groups like Stand With Us distribute propaganda tools such as the Hasbara Handbook, which details strategies of "point scoring" while avoiding genuine debate. Against such attempts to silence discussion, Goldberg and Makdisi's article sets out some clear ground rules for forums designed to promote civil, respectful, but critical engagements across political divides.
Surely the quashing of dissenting viewpoints should be anathema to university presidents who are truly committed to academic freedom. Courageous and enlightened academic leaders should be fostering critical debate rather than contributing to an atmosphere of intimidation on campus while repeating abstract, and ultimately hollow, endorsements of academic freedom.