You have /5 articles left.
Sign up for a free account or log in.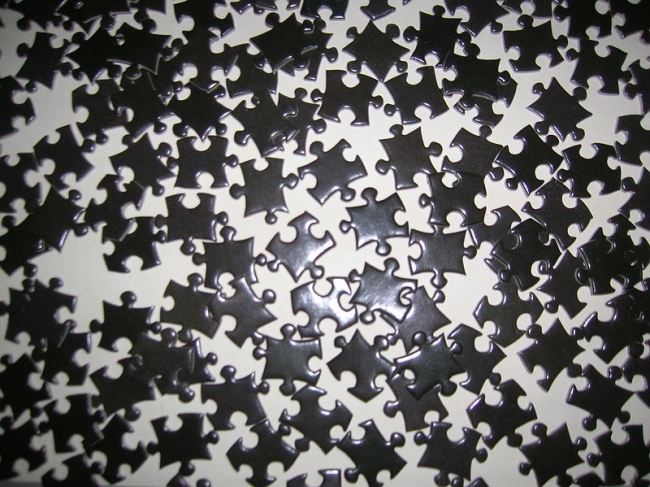 As Inside Higher Ed has observed, few issues have risen to national attention as quickly as "undermatching," the problem of high-achieving low-income students choosing to attend non-selective colleges.
Now, in the study by Bastedo and Flaster summarized by Inside Higher Ed,  we are beginning to see the first critiques of the methodology and assumptions underlying the original undermatching studies. In response, the earlier researchers argue that the quality of this new work is low.  Other scholars defend the new critics and suggest that undermatching is indeed "overrated," because it looks at only a small minority of low-income students -- the smartest and luckiest ones.
Into this mix I'd like to insert another perspective, one that raises additional concerns about the concept of undermatching as currently defined and studied, and at the same time argues that the problem is more, not less, pervasive and important than we have yet understood. 
Matching, more broadly and deeply defined, means thinking from the beginning, at school and at home, about finding a good fit between students' ongoing educational opportunities and their emerging abilities and interests. Matching should not be a one-time idea that we introduce at the 11th hour, when it's suddenly time to choose a college. It should be a guiding principle and a fundamental goal of educational theory and practice from preschool forward.
As we consider this kind of matching, which is far more complicated, I'd also like to propose that we avoid the typical either/or approach that has plagued educational theorizing and policy-making. In particular, I submit that helping "a very small number" of top low-income students is not a bad thing, nor does it require us to divert all our attention and resources away from the "vast majority."
What happens to low-income, high-achieving students who beat the odds, often with the help of highly effective interventions, is important to everyone. And matching, as I understand the concept, improves learning opportunities and outcomes for all students: It expands our capacity and our responsibility as educators not only to "personalize" education -- to know each student very well, as a whole person and as an individual -- but also to help all students know themselves.
On the academic side, matching each student's abilities and interests to the appropriate level and type of challenge is not a new idea. Good teachers have always done it.
When I was in first grade, already reading at an advanced level and bored by addition and subtraction, I missed 40-plus school days because I cried so often, complained of stomach aches, and threw up on the bus. In second grade, my attendance improved dramatically when my teacher, who understood my problem, let me finish my worksheets and read. My mother dropped out of high school and my father started full-time work at 17, but from middle school on, I was "tracked," matched to curriculum, activities, peers, and expectations all designed to help me choose the most rigorous college that would have me.
My personal experience is supported by a solid body of research, work educators, families, and policy makers may not know today. Decades ago, University of Washington psychologists Halbert and Nancy Robinson developed the notion of "optimal match." Julian Stanley founded the Johns Hopkins Center for Talented Youth on this idea that capacity and passion for learning flourish when students pursue education at the pace of their intellectual abilities instead of their chronological age. In the 1990's, the authors of Talented Teenagers: The Roots of Success and Failure collected evidence showing how and why "the close, well-paced match between task complexities and individual skills" helps students identified as talented in ninth grade sustain their abilities in later years. 
Despite the evidence and experience supporting matching as an educational principle, we have recently forgotten what is good about this idea in the name of inclusion. The rise of inclusion was fueled in part by reasonable concerns about the social inequities of tracking and labeling students as "gifted" or not. We should not set these worries aside. Some definitions of gifted and talented children imply a fixed notion of intelligence, and we know that this mindset stifles achievement, just as we know that different children and different abilities may develop at varying rates. And challenge for its own sake is unproductive, as we see in the recent results of pushing underprepared students into Advanced Placement classes and pretending that we are giving them greater opportunities. Instead, we have given some of the poorest kids yet another opportunity to fail and give up on themselves.
Despite the legitimate concerns about tracking and labeling and the rhetorically persuasive benefits of inclusion, the evidence is clear that we've too often defined and pursued inclusion in ways that ignore advanced learners and fail to identify and develop potential talents among rich and poor alike. No evidence can be found to show inclusion has been good for high-potential students, especially the poor ones. The gifted and talented programs that still exist in many states are too often underfunded, controversial, and poorly designed. Academically advanced learners are routinely taught by teachers with no special training in a field that is not even studied in the top schools of education.
Parents who recognize their children have unmet needs for appropriate challenge are among the most desperate people I talk to today. Some find their way to supplemental programs as a lifeline. Those with resources may choose specialized private schools for talented children, and some may choose home schooling. These options are rarely viable for poor families. 
There is another dimension to the matching problem, one that goes beyond what schools and educators can address. The more we know about the role non-cognitive abilities (like interest and motivation and self-esteem and resilience) play in realizing potential, the more we must consider what's going on outside the classroom.  As a first-generation African-American college student on full scholarship once said to me during a conversation about how we could improve our campus culture to promote inclusion, "The administration and faculty can only do so much. This is home stuff."
At the recent White House Summit on education -- where undermatching was a major topic of discussion yet appeared in few written plans for increasing opportunity submitted by colleges and other institutions attending -- President Obama indirectly alluded to home stuff by noting that his daughters and their Sidwell Friends classmates received college advice starting in seventh grade. I suspect that few of these students need much advice about college match by middle school. Most have grown up in a world where it's natural to assume a good education is a birthright, that it's their responsibility to strive to attend a highly selective college, and that their parents will help them get into the best college they can.
As I have already argued, it's not good enough to wait until the end of high school to tell poor students to start thinking about matching ability and challenge, when many of their more well-resourced peers have been implicitly and explicitly taught, at school and at home, that this is the secret to success.  We can't expect that earlier and better matching, in and of itself, will solve all the problems of social and economic inequality. But if we want to improve the likelihood that all students benefit from practices aimed at this goal, what we must do is simple and clear.    
At the next White House Summit, and in future studies of college-matching patterns, we should bring college leaders and others focused on improving college access to the table with teachers, parents, administrators, and educators who know and care about pre-K-12 education and talent development.
Our policy and research agenda should include proposing, discussing, carrying out and evaluating plans to ensure school and home recognize as early as possible the need for  a close, appropriate, productive match between individual skills and the level of difficulty, challenge, and risk each child is encouraged and enabled to pursue. 
These plans must include putting resources into asking and answering many tough questions, like how do we identify potential academic talent in the early years of a student's life? Where, when, and how do we give all students a chance to aspire beyond their comfort zone, while at the same time assuring them it is safe to take risks and learn from mistakes?
These and other questions are not going to have easy or simple answers.  But who knows what would happen if we started treating the space between preK-12 and higher education as a critical intersection rather than a no-man's land? Maybe we would reinvest in a school counseling system that has enough resources to see, nurture, and direct potential in every child, even the bright ones.  Perhaps we would improve our capacity to recognize students with advanced talent and interest in specific domains and support them in learning at a pace based not on age but on ability.  We might even develop and fund an integrated research and teacher education agenda focused on how exceptional minds develop that would in turn further our understanding of how all students learn.  
Forty days of first grade are too many to miss. And 13 years of formal education is too long to wait to match up with appropriate and fulfilling academic challenges that can help set one's life course.