You have /5 articles left.
Sign up for a free account or log in.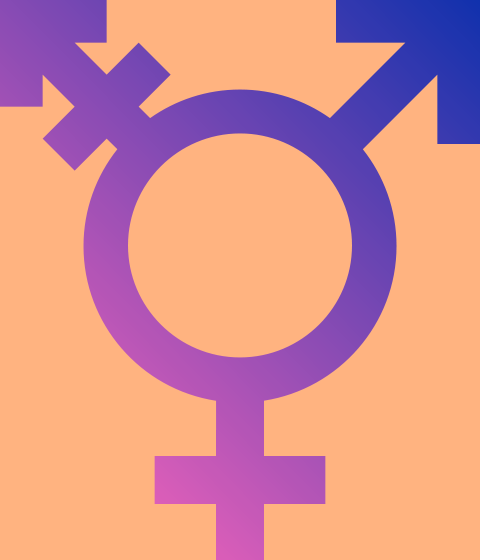 We have been hearing about how various women's colleges are responding to the challenges presented by the way in which gender is currently evolving in our society and culture. The question facing women's colleges should be distinguished from the general matter of civil rights that transgender people should expect and the respect they should enjoy from fellow members of society. It has to do specifically with whether an institution believes itself to have a continuing mission as a women's college.
There are different forms of transgenderism, among them being those biological/legal males who identify as women; biological/legal women who identify as men; and those who, for various reasons and in various ways, do not feel themselves to fit within a two-gender system at all.
Of these different categories, the one that women's colleges would seem to have the most compelling need to address is that of persons who are legally male as identified by our society (based on biology/anatomy), but who feel themselves to be women and wish to be considered as such. One can well understand why a women's college would want to be open to them. Here the question is what admissions criteria a college may use so as to preserve the institution as a women's college while admitting these students. Legal advice will surely be useful in this context.
It is also fitting and proper – as well as being generally the case – that women's colleges support individual students who enter as women in the terms defined by our society and subsequently find themselves on a different gender journey. They should feel welcome, receive the support they may need through the remainder of their time at the college, and be received happily among the institution's alums.
Beyond that, it is less clear why a women's college should feel the need or the responsibility to make institutional adaptations to the general category of biological/anatomical women who already self-identify as men by the time they apply to college. While there is no legal basis for denying admission to such students, one well might question their expectation that a women's college should make a variety of special adaptations to them as a subgroup of the student body. Insofar as transgenderism  involves taking a less biologically fundamentalist approach to gender, then why would one emphasize the difference between a biological male and a transman (i.e., a biological female who self-identifies as male)?  And why would a women's college make the kind of adaptation to transmen that it would not make to men who have come by that status in a more traditional way?
If, indeed, the goal is to take less of a biologically fundamentalist approach to gender, then one would think an appropriate response to such students would be encouraging them to apply to some destination other than a women's college to pursue their higher education. A similar point might be made for young people who do not want such categories as "women" and "men" to apply to them at all.
Some transmen who apply to women's colleges have said that they do so because these are places where they would feel safe. This raises the question of what it takes these days to make students feel "safe" and whether the lengths to which colleges tend to go in that project – the many "safe" spaces that have been popping up on campuses for various special groups – do more to enhance a sense of vulnerability than to make young people stronger. It is hard to imagine that transgender students would be in greater danger at a place like Hampshire, Bard, Wesleyan, Antioch, Macalester or any number of institutions especially known for their open attitudes to culture change than at Wellesley or Mount Holyoke.
Unless, of course, they were buying into some familiar gender stereotypes, which would seem to be the case for women's colleges themselves if they were to assert that they are uniquely qualified to welcome transgender students. Women's colleges might argue that, having dealt with one stigmatized and disadvantaged group, they are well-situated to deal with another. But, just as women's colleges do not and would not want to corner the market on feminists, so they do not and should not want to corner the market on those able to understand and accept transgenderism. Moreover, it is not as if women's colleges hold some kind of privileged place in the world of higher education or operate as special paths to social privilege, as men's colleges did once upon a time.
In brief, it would be reasonable and understandable for a women's college to decide that gender as a basis for admission and for participation in the life of the institution no longer makes sense in this day and age. The college could then decide that it no longer wishes to be a women's college. But, if it still wishes to be a women's college, then it should reasonably be expected to serve women.