You have /5 articles left.
Sign up for a free account or log in.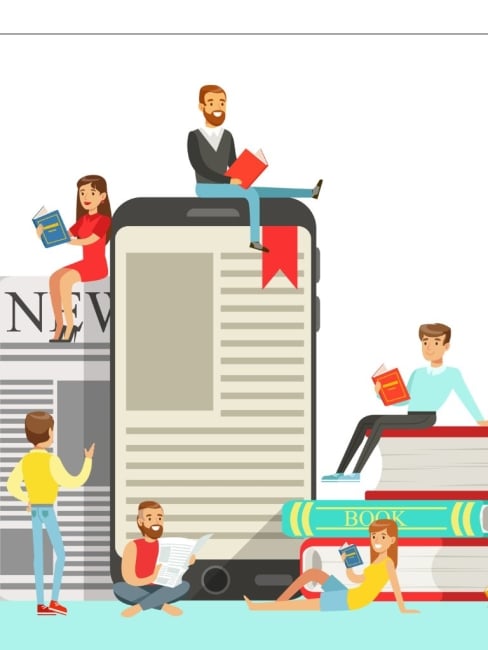 For community journalists, and the audiences depending on them, the headlines could scarcely be more discouraging. More than one in five of America's local newspapers have closed since 2004 and newsroom employment is down 25 percent since the Great Recession. The recent news that Youngstown, Ohio (population 65,000) would no longer be served by a daily newspaper made a future without local news coverage painfully imaginable.
While investigative reporting is thriving at well-staffed nonprofits like ProPublica and Reveal News, and entrepreneurial donor-supported startups are doing remarkable work in markets from Honolulu's Civil Beat to Maine's Pine Tree Watch, there's no sugarcoating the reality that the information safety net protecting America's civic well-being is more frayed than any time in modern history.
Colleges and universities cannot alone solve what afflicts the news industry, but neither can higher education be a spectator. Our institutions profess to be in the business of producing civically engaged young leaders, prepared to take the wheel of governance. That mission is "mission impossible" unless students learn during their formative years to seek, comprehend and apply high-quality factual information.
Building lifelong news-consumption habits starts with reinvesting in student-led news media, which -- like so many of their professional counterparts -- face an existential threat to their survival.
At too many institutions, the attitude toward journalism ranges from indifference to hostility. Student journalists regularly report being frozen out from access to information, threatened with retaliation for candid reporting that exposes institutional shortcomings or demonized by the very people responsible for educating them. In a recent column for The Washington Post, a former student editor from Virginia's Liberty University recounted being forced to apologize for truthfully reporting on campus crime, and to submit his stories to be sanitized by administrators, who have since completely taken over newsroom decisions.
Withdrawing support for journalism is sometimes rationalized by claims that campus audiences have lost interest in news. That is untrue: the current generation of 18-to-23-year-olds is intensely interested in, and well-informed about, issues such as climate change and gun safety. It is also irrelevant: it makes as much sense to close the newspaper because people aren't reading news as it does to close the infirmary because people aren't coming to get healthcare.
College newsrooms once seemed immune from the economic forces decimating professional media outlets, with their low labor costs, educated hyperlocal following and the distinct ability to reach a desirable advertising demographic. Those advantages postponed, but did not avert, the reckoning, which is now forcing even powerhouse programs to take drastic survival measures, including selling their buildings and asking staffers to work without pay.
Journalism schools from coast to coast have risen to the current challenge by launching "teaching hospital"-style news labs, many of which provide coverage of professional quality. Those labs offer superb training. But they're not a substitute for student-run news media with the independence to hold their own institutions accountable.
In recent years, student-run newspapers at the University of Louisville and Rutgers University, to cite just two examples, have lost some or all of their institutional financial support, at a time when life-sustaining advertising revenue is in steep decline. The University of Central Florida, one of the nation's largest-enrollment public universities, lost its primary source of student-produced news when The Future closed in 2016 after 48 years, citing unsustainable finances. News publications elsewhere have been forced into desperate measures -- one sold baked goods to pay its printing bill; another launched an online "Week of Begging" donation campaign
At the University of Florida, we've committed to investing $200,000 over the next two years in the student-run Independent Florida Alligator, the nation's largest-circulation student newspaper and, at 113 years, one of its oldest. The investment recognizes the distinctive and irreplaceable professional training opportunity that student-run newsrooms provide, as well as their increasingly vital contribution to the community's information needs. Importantly, the letter of agreement states explicitly that the money will never be leveraged to influence the journalists' news or opinion content.
We hope other colleges and universities will follow suit. In the same way that institutions pay financial auditors for a candid and independent assessment of their books, they should set aside no-strings-attached support for the independent perspective that student journalists offer -- even if that perspective, like those financial audits, is occasionally uncomfortable to read.
We also encourage the philanthropists who have showered millions on professional news organizations to recognize independent student news organizations for the incomparable civic bargain that they are. (The Alligator serves a regular reading audience of more than 50,000 on a budget of $700,000 a year). And educational institutions at all levels -- from middle school to graduate school -- should be teaching healthy news-consumption habits, just as educators have taught healthy nutrition and exercise habits for generations.
A growing body of research demonstrates that communities suffer tangibly when they lose local news coverage. Studies have drawn a link between the closure of newspapers and diminished confidence in the honesty and reliability of the local government, along with a rise in divisive partisanship.
Higher education institutions want to be thought of as "communities," not just as vendors of a transactional product. When we think of what it means to be a "community," we picture a place with some baseline of civic infrastructure: a school, police and fire protection, a library, a courthouse, a post office. Without these essentials, a "community" becomes just a cluster of houses. It should be just as unthinkable to picture a community -- whether a town or a campus -- without a robust, editorially independent source of news.
College newsrooms are the laboratories in which tomorrow's information solutions are being developed. It is time to help them innovate, not to starve them out.