You have /5 articles left.
Sign up for a free account or log in.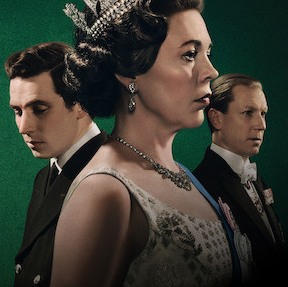 In the new season of Netflix's enormously entertaining (and commensurately expensive, my wife reminds me) series The Crown, Prince Charles tours Queen Elizabeth around his new manor, Highgrove, points to where he plans to build his various gardens -- wild garden, walled garden, kitchen garden, sundial garden -- and begins lecturing "Mummy":
Prince Charles: It's always important when embarking on a project like this to have purity of purpose. A single controlling idea at the heart of it all.
Queen Elizabeth: So what's yours?
Prince Charles: That eventually, the house, the land and the garden should reflect who I really am and what I'm about.
Queen Elizabeth: So the big idea is you.
The Crown's Prince Charles is on an endless, fatuous journey of self-discovery. In response, his mother might well have responded, "OK, boomer." Born in 1948, Charles is an able representative of his navel-gazing generation. The baby boomers began self-actualizing and self-realizing in the 1960s, metastasizing into the Me Generation in the '70s and the yuppies of the '80s. The exhausting process of boomer self-realization continues with undue attention to and investment in wellness and new models for senior living on college campuses. The U.S. is approaching 30 years of boomer (and near-boomer) presidents, and it occurs to some of us in younger, less self-actualized generations that the logical terminus of Prince Charles's path of self-discovery may be boomer Trump's toxic narcissism.
Higher education as we know it was created by the boomer generation. While most institutions preceded boomers, the vainest generation was the first to go to college en masse and singlehandedly transformed bachelor's degrees into the sole respectable option for economic opportunity. The passage of boomers from students to faculty and now leadership at colleges and universities encapsulates the past half century of American higher education. And because -- back in a predigital economy -- self-actualization and self-realization worked well enough for them, colleges and universities continue to offer pretty much whatever it is that faculty members are interested in teaching, providing today's students the privilege of following in their self-realized footsteps.
For colleges and universities, the primacy of self-realization helps justify the amenities arms race: building expensive venues where lightning may strike. It also leads to a plethora of programs benefiting virtually no one. According to a new report from Burning Glass, "roughly half of the programs that first graduated students in the 2012-13 or 2013-14 academic years reported five or fewer conferrals in 2018 … Some 30 percent reported no 2018 conferrals at all … [And] a staggering two-thirds of new programs produced 10 or fewer graduates in 2018." Of the new programs launched, 75 percent were languages, arts, humanities, social sciences or education; only 15 percent were STEM and 10 percent were vocational.
For tens of millions of millennials and Gen Z, this individualized Sir Mix-a-Lot approach to higher education has led to dead ends and delays (allowing life to get in the way) and contributed mightily to the continuing crisis of completion: only about half of all students who enroll in four-year colleges complete a credential within six years. Complete College America says limiting choice is a game changer for college completion: once students select programs, courses and schedules should be set.
Choose-your-own-postsecondary-adventure has also fostered a crazy swirl among colleges; nearly 40 percent of students who start at one four-year institution end up transferring to another. Millions of students cycle in and out, discovering, actualizing, realizing and indecisive, as though asking for so many educational taste spoons at Baskin-Robbins (like Prince Charles, or a famous Danish prince).
Discovery and self-realization can be fun. And all of the above might be an acceptable price to pay for inculcation in the boomer cult of self-realization if not for two things. First, once boomers left the varsity field, the cost of college became ruinous for the majority of American families. For this child of boomers, the allure of self-realization ended with the advent of the $30,000 tuition bill; there's a price beyond which self-realization becomes unaffordable for the vast majority of students. Second, the job market shifted wildly away from general, genial, pleased-to-meet-ya capabilities to specific digital and business skills, neither of which figure prominently in the pantheon of boomer self-realization. The result is that self-realization has become a poor organizing principle for American higher education.
Self-realization doesn't welcome metrics or cost consciousness. How can you put a price on happiness? (Although the certificate accompanying Yale's happiness course on Coursera will set you back only $50.) The fact that there's little room for accountability in self-realization has perpetuated a word salad of institutional missions that rarely mention outcomes like learning or employment, and a shockingly casual approach to collecting data and tracking outcomes (i.e., whether students are learning or getting good jobs) found virtually nowhere else across the 2020 economy -- private, nonprofit or public sectors. Higher education's zealous conversion to the boomer cult of self-realization is a proximate cause of our concurrent crises of completion, affordability and employability.
The most significant higher education policy proposal currently being bandied about is the most expensive Band-Aid in the history of education: debt forgiveness. Student loan debt forgiveness of up to $50,000 per person is understandably on the table due to the efforts of Senators Sanders and Warren, and also because it's one of the few things President Biden can do via executive action, which -- given the cost -- could bring Republican senators to the table. But as Kevin Carey and others have pointed out, debt forgiveness doesn't address any of the causes of the crisis of affordability. As such, it's a very boomer approach: not a solution, but rather kicking the can down a seemingly infinite path of self-discovery.
***
Princess Margaret: He has found happiness as elusive as me. So we discuss all the different ways that we try to find joy and calm.
Queen Elizabeth: A good brisk walk, I say.
The queen's tonic for her chronically unhappy sister is a fair suggestion for higher education. Instead of finding your path, colleges and universities should dedicate themselves to building pathways and setting students straight down them. Pathways to what? Not self-realization, but rather socioeconomic mobility. Pathways that lead directly to good first jobs rather than the current dense tangle of courses and programs faculty want to teach (or have always taught), where students are getting lost; a clear, tangible goal is highly beneficial for student persistence and completion, particularly when that goal is something like an employment guarantee.
Pathways don't mean pseudo-pre-professional majors that faculty think ought to lead to jobs. That approach has led to the thousands of useless new programs documented by Burning Glass. Pathways mean actually doing the work to understand employer needs in terms of specific capabilities, skills and knowledge for entry-level positions, and designing backward. They also mean shuttering programs that aren't getting the job done. If graduates are as unfulfilled by their first jobs as Prince Charles is by his marriage, they'll be able to look around and shift accordingly. But they'll have a credential, and they won't be having a financial annus horribilis.
The Crown's counterpoint to Charles and the dysfunctional royal family is Prime Minister Margaret Thatcher, focused entirely on an outcome beyond herself: the revitalization of the moribund British economy. The grim human and moral toll of Thatcher's work ruptures her relationship with the queen. But The Crown admires Thatcher's clarity of purpose -- portrayed in stark contrast to Prince Charles's dithering self-absorption, which undoes his marriage to Diana.
In The Crown, Charles's true self is revealed in a scene where he and his soul mate, Camilla Parker Bowles, tell a dirty joke about a bear by finishing each other's sentences. In the end, Charles is not that complex; his greatest joy is a soft-boiled egg at every meal. Likewise, millennials and Gen Z aren't as complex as boomers considered themselves. Young Americans struggling to launch value clear career paths, financial security and the opportunity to be part of a community in pursuit of an important goal: a common purpose.
Given the parlous state of America in 2020, we have more critically important goals than at any point in our history. An endless process of self-realization is not one of them. As the queen would say, get on with it.