You have /5 articles left.
Sign up for a free account or log in.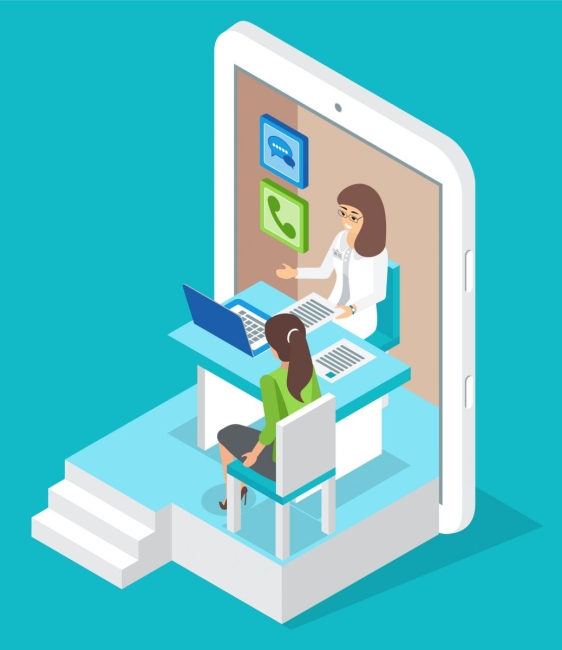 When Katherine started her college application journey her junior year, she knew she wanted to become a nurse and avoid crippling student debt, but she had no idea how to make this dream a reality. Too often, students who are low income or first generation like her are left behind when it comes to navigating the increasingly complex college admissions process. Luckily, she was connected to a virtual adviser, whose help played an important role in landing her a full-ride scholarship to a state university's honors college, where she'll start next fall.
The enrollment gap between lower-income students and those with greater means continues to grow at an alarming rate. Recently released National Student Clearinghouse Research Center data shows college-going rates among the Class of 2020 declined by 11 percent at high-poverty high schools, compared to national declines of 6.8 percent over all. Closing this gulf will require tremendous investment and support. Ironically, the pandemic has strengthened one crucial method for doing so: virtual advising.
In the best of times, students in underserved high schools are likely to compete with 464 other students, on average, for time with a school counselor. For students whose families lack the generational knowledge to help navigate college applications at home, the process is especially daunting -- and, for some, derailing.
The pandemic's pressures on many students and families have only heightened these obstacles. Many of these students, for example, must provide income for their families or care for ill or younger relatives. And when school is remote, taking care of it all makes applying for college and financial aid practically impossible.
Virtual advising meets these high-need students where they now are: online. For example, CollegePoint, a free Bloomberg Philanthropies-backed virtual advising program that predates the pandemic, amped up its programs to help even more lower-income students apply to and enroll in top colleges across the country. Since its launch in 2014, CollegePoint has reached over 70,000 lower-income students. Other such programs include:
Strive, which operates a fully virtual mentorship program that works with both aspiring and current college students to help them apply for college and prepare for their careers.
Bottom Line, which gets students to and through college, working one on one with students for up to six years, beginning with their senior year of high school.
And during the pandemic, the College Advising Corps (also backed by Bloomberg Philanthropies) shifted its 800 college advisers working across 745 different high schools to an all-virtual model to keep students on track for college.
Whether by email, phone call, social media or text message, such virtual advisers help students narrow down application lists, review admissions essays, learn how to fill out the FAFSA, answer parent questions, negotiate financial aid offers and more.
Consider the experience of two students that CollegePoint helped:
A student from Missouri worked with a virtual adviser this year to weigh the financial realities of attending a college far from home in the middle of a pandemic. This guidance was crucial for her family, which doesn't have the resources to finance her education without significant aid. Thanks to help from her adviser, she will be attending college in Nashville, Tenn., in the fall.
When another student from Florida lost access to her high school's college supports amid the pandemic, her virtual adviser stepped in to help her craft compelling college entrance essays, which are playing a larger role in the admissions process in the absence of standardized tests. She is now slated to start at a research university in California this fall.
But virtual programs are a rarity, and often not well-known, creating a significant missed opportunity to increase the access that lower-income students desperately need, now more than ever. As we round the corner of a pandemic that has delivered blow after blow to an already ailing system -- and to individual students and their families -- education leaders should take notice. This means:
Building new and expanded virtual advising services. That will take a greater investment, and it's one that state governments and the federal government should make -- as should colleges and universities themselves. Our higher education institutions and our society have a vital interest in expanding college opportunity for talented students at every level of the economy.
Expanding broadband access to every area of the country so students who want to go online to learn -- including from a virtual adviser -- can do so.
Making sure all students are aware of such services. Every high school adviser should make sure every student in their school knows that a virtual advising service is available to provide guidance on the college application and financial aid processes. By offering an additional layer of support, every high school student in the country would know they're not alone.
By reaching and supporting students who need it most, we can increase access and ensure that students with the talent and drive to make the most of college have the chance. We can also turn what we have learned during this pandemic into a lasting benefit for the students themselves, as well as for the institutions and society that have long promised them a fair shot.