You have /5 articles left.
Sign up for a free account or log in.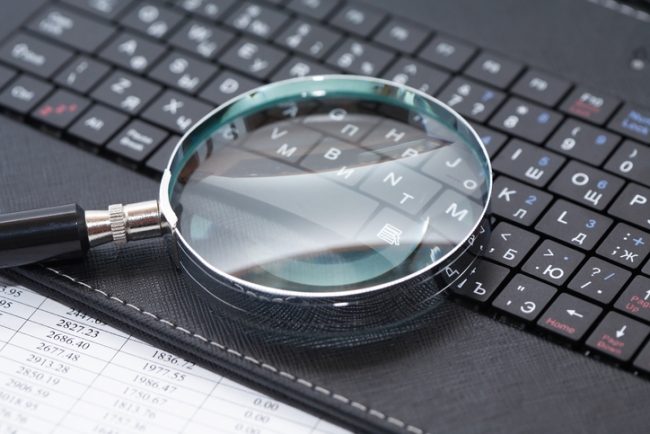 kvkirillov/iStock/Getty Images Plus
Higher education has come to mean a great many things to the American people—a coming-of-age experience, a stepping-stone holding the promise to a better future, even validation that an individual "belongs" to an exclusive institution. But in a simple sense, it could be argued that it is designed to serve one of two primary purposes: either to advance knowledge, by means of research, or transfer knowledge, through an array of learning experiences. Even as many strive to do so, it's not common that a single institution can do both equally well, nor should every institution be motivated or incentivized as such. An institution's value proposition, after all, will necessarily drive its economic model and incentive structure. Those can either be oriented toward, or detract from, student learning and success.
Unfortunately, expansive missions in higher education are more readily found than is clarity of purpose, and misalignment between student expectations and institutional incentives is rampant. In a 2020–21 Strada-Gallup Education poll of more than 20,000 Americans, 79 percent cited the reason "be able to support myself and my family" as very or extremely important in their decision to pursue their highest level of education. But when you look at the makeup of our nation's higher education system, too many institutions are oriented primarily around metrics that boost their reputations rather than student success or economic mobility.
The measures used to assess the quality of a college or university—which help determine which activities an institution prioritizes—often have very little to do with how well they deliver value to their primary customer. U.S. News & World Report rankings, for instance, consider factors such as admission selectivity, reputation and average spending per student (a measure that encompasses spending on research). The consequences of defining quality in this way were summarized best by author Malcolm Gladwell: "Whatever you encourage, you get more of, and whatever you tax, you get less of. We have chosen in the United States, for whatever ridiculous reason, to live with a system of higher education in which U.S. News gets to write the rules."
There's little doubt that national rankings and romanticized notions of the college experience have contributed to a system that deprioritizes student learning and economic mobility. But that's not to say that all institutions should work exclusively toward those ends. Research-intensive universities not only provide critical, hands-on learning experiences for the students engaged in research programs, but they also create value for society by advancing our collective understanding in important domains. Professors who are deeply engaged with research developments in their field can use that knowledge to inform their teaching, provided they are equally skilled in transferring that knowledge to students.
However, bundling research and teaching into the same business model adds additional complexity and results in misalignments that can hurt students. Often what you'll see is that the faculty at these research-intensive institutions isn't incentivized to focus attention on teaching, but instead on activities that elevate the reputation of the institution. Rather than earn promotions based on how well their students are learning, faculty members are rewarded for publishing articles and attracting grant money. A single faculty member can only accomplish so much in a day, so you'll find professors reducing their office hours and passing the responsibility of grading papers onto teaching assistants.
Leaders at institutions must ask themselves: What is our primary purpose? If the answer is research, measures of quality—and incentives as a result—should no longer be based on activities that primarily serve to boost an institution's reputation but instead reflect the significance of the research professors have advanced and how that translates into economic value. If, however, an institution's primary mission is to help people get ahead in life and advance in their careers, leaders must also examine their incentives, economics and budgets to ensure they're aligned accordingly.
At Western Governors University, we're clear about our purpose, and we work to ensure everything we do is oriented around student success. Roughly 60 percent of our costs (inclusive of our investment in teaching and learning technology) go toward course delivery and instruction, in comparison to public and other private nonprofit colleges, which devote just 27 to 30 percent on average.
Every institution comes with a unique set of circumstances and will necessarily look different; that is part of the beauty of our nation's higher education system. Still, I challenge colleges and universities focused on teaching and learning—as I do my own—to regularly reflect upon how measures and incentives align, or do not align, toward student success. Are our programs designed around market and employer needs, or around faculty interests? Are faculty incentivized to promote student persistence, progress and pace, or evaluated based upon other measures that don't directly advance learning outcomes? Where do our business models fall short—from recruitment, to course delivery, to the kinds of supports that are available before, during and after education—in meeting the needs of all learners? Are we measuring our success in terms of students' return on investment, or clinging tightly to metrics that enhance reputation, such as selectivity in admissions or athletics?
The takeaway for any organization—regardless of their mission—is to double down on their offering and ensure it is relevant and valuable to their primary customer. But as faith in the institution of higher education continues to decline, it's my sincere hope that more colleges and universities will take stock and recommit themselves toward student learning and success. When every aspect of higher education is designed to increase the probability that all students can succeed, we will reinvigorate the promise of education as the surest path to opportunity.