You have /5 articles left.
Sign up for a free account or log in.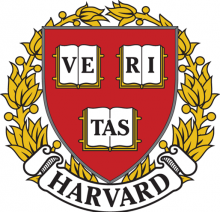 A federal judge on Friday cleared the way for a full trial on a suit charging Harvard University with illegally discriminating against Asian American applicants. The trial, scheduled to start in October, is seen by many as a pivotal battle over the future of affirmative action in higher education.
Both Harvard and Students for Fair Admissions (SFFA) asked Judge Allison D. Burroughs to rule in their favor without a trial. The judge's decision appeared to scold both sides for failing to see that a standard criterion for a summary judgment -- no material dispute over the facts -- does not apply in this case.
The briefs on some issues are "essentially mirror images of one another. Each party relies on its own expert reports to show the presence or absence of a negative effect of being Asian American on the likelihood of admission, highlights the purported flaws of its opponent's statistical analysis, and claims that there is substantial -- or zero -- documentary and testimonial evidence of discriminatory intent," Judge Burroughs wrote.
"SFFA submitted in support of its motion a 900-paragraph statement of allegedly undisputed facts, approximately 700 of which are at least partially in dispute," the judge added. "SFFA disputes approximately half of Harvard's 278 paragraphs of allegedly undisputed facts, and nearly all of Harvard's 45-paragraph supplemental statement of material facts that allegedly preclude summary judgment for SFFA."
SFFA has not yet commented on the judge's ruling. While Harvard has sought to have the case dismissed, it praised the decision to go ahead with the trial.
"From the start, Harvard has agreed with the view expressed today by the court that this case can be -- and should be -- resolved at trial," Harvard's statement said. "Thorough and comprehensive analysis of the evidence makes clear that Harvard College does not discriminate against applicants from any group, including Asian Americans, whose share of the admitted class has grown significantly by 27 percent since 2010. We look forward to making our case at trial next month."
The trial will start Oct. 15 and will be a bench trial, meaning it will not have a jury.
Here are some background articles on the case: