College is leaving the popular program for diversifying the student body. Many students aren't happy about the change.
(Wikipedia)
Denison University has dropped out of the Posse program, a well-regarded effort to recruit disadvantaged students currently in use at 58 colleges. Posse sends students -- in cohorts of 10 -- from various urban areas to the college that has recruited them. Many of the colleges that use Posse have more than one cohort; Denison has had cohorts from Boston and Chicago.
Denison officials said that while they once needed Posse, it is no longer necessary to recruit diverse students. But the students from Posse at Denison say they benefited from the unique Posse offerings (and the full tuition scholarship awarded by Denison to them).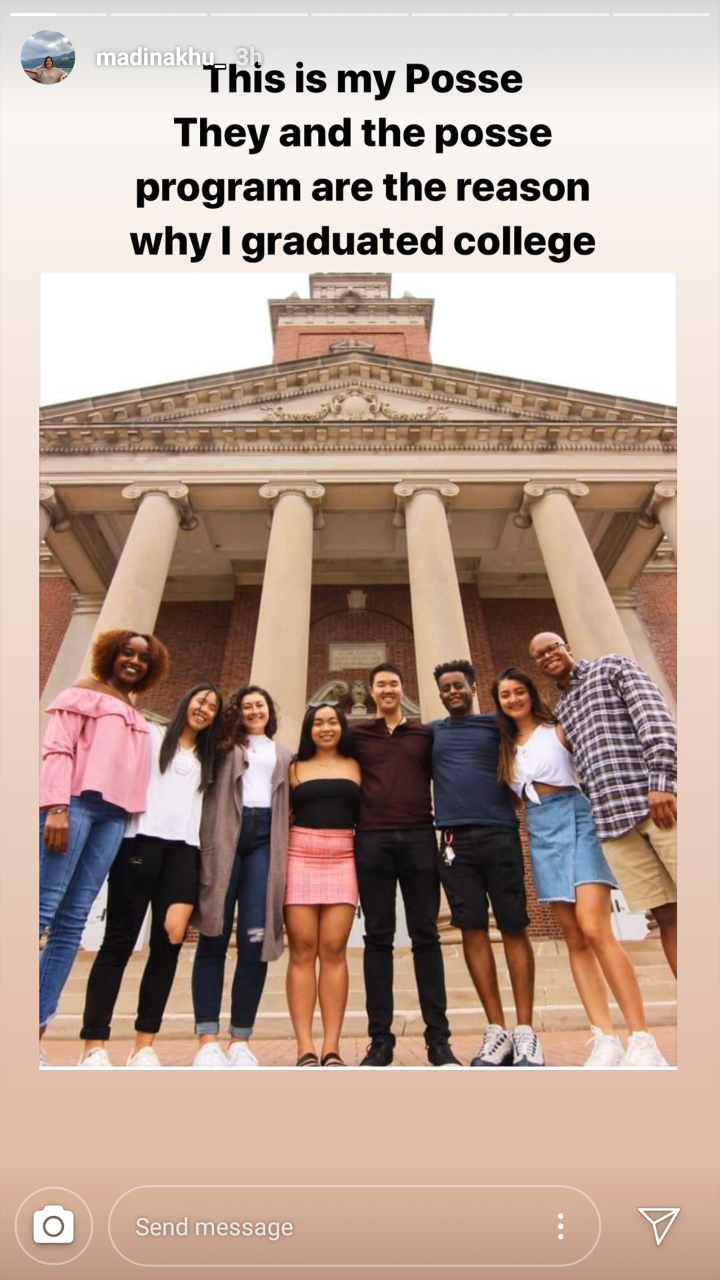 "Recruiting a diverse student community continues to be a top priority for the college," said President Adam S. Weinberg in a letter to the campus about the change. "As we evolve, we are focused on a range of opportunities to enhance our work on diversity and inclusion, including how to better support students throughout their four years at Denison, how to help launch students into careers, and how to make Denison more financially affordable. With these additional areas of focus in mind, we have decided to transition away from the Posse partnership, a process that will occur over the next four years, so that we can provide more financial resources and support for students from diverse backgrounds and invest more in our own staff and programs that contribute to these goals."
Weinberg also cited some statistics. "As we have worked with Posse over the years, we also have focused on building the recruiting capacity of our own admission team. We have established relationships with other community-based mentoring organizations, have expanded our mentoring capability, and broadened the resources, programs and support we provide to our diverse student population. With Posse, and through these other efforts, we have become a more diverse Denison. In 2001, 467 students of color applied to Denison. Last year, 2,500 applied."
And he answered the question on many people's minds. "The obvious question will be: why we can't do this work with Posse?" he said. "The Posse model is designed to work with a wide range of colleges and universities, but is not specific to the needs and priorities of any particular college. The model worked well for Denison when we were in the earlier phases of our work. The model works less well for Denison as we focus on the areas above in ways that are specific to the opportunities and challenges of Denison. The time has come for us to celebrate what we have accomplished with Posse and turn our attention to developing forms of support that are specific to Denison, and that support all of our students coming from diverse backgrounds. This means shifting how we structure programs for incoming students and investing more in our own staff and initiatives."
Denison will continue to support the Posse students it has already recruited.
Denison is a liberal arts college outside Columbus, Ohio, with 2,300 students. According to the latest federal data, 20 percent of Denison students are eligible for Pell Grants. Sixty-five percent of Denison students are white, and another 10 percent are nonresident aliens.
Posse has been credited by many colleges with boosting their competitiveness with disadvantaged students. Since 1989, Posse colleges have awarded $1.4 billion in scholarships, and Posse participants graduate at a rate of 90 percent -- more impressive for the risk factors that many Posse students have. The program is currently celebrating its 30th anniversary.
Deborah Bial, the president and founder of Posse, said that she's disappointed by Denison's decision, but that she doesn't comment specifically when a college leaves the program. "Every institution is different," she said.
While the program is growing, not shrinking, it has lost some members. Grinnell College dropped out in 2016. Syracuse University cut the number of Posse cohorts it would take from three to one. And some say that recent racial tensions at Syracuse reflect that decision.
At Denison, students have protested the decision with chalkings on campus and through speaking out on social media.
They cite the advantages Posse delivers to students -- not only the financial support, but coming to college with a group of other students from their city. Posse students say this is particularly important at colleges that have been largely white. On day one, they know they will not be alone.
One wrote on Instagram that "aside from giving me access to a fantastic education and various opportunities," Posse "gifted me with the care and support of a large and extensive posse family, including eight passionate, driven, innovative, brilliant inquisitive leaders -- my Posse siblings -- who spark curiosity and inspire change everywhere they go."
She added that it was "outraging that President Adam Weinberg failed to acknowledge all these wonderful gifts that Posse students bring to Denison."
Alina Panek, a Posse scholar at Denison, said, "Posse is so much more than a way to funnel multiculturalism and diversity into the student body. At its core, it is a broad community that connects the campus together. It is support for leaders that have faced some of life's formidable challenges and came through stronger. It is priceless validation for those in their most difficult times."
Weinberg, in an interview, said that Denison is working hard to make the college affordable. Denison meets the full need of all admitted applicants, something that many wealthier colleges don't do.
As for the student opposition to his decision, he said, "The Denison-Posse partnership has been positive for both organizations. We have a lot of students who have deep loyalty to and gratitude for the Posse Foundation. This includes Posse Scholars who found Denison through Posse and benefited from (and continue to benefit from) support from the Posse Foundation. It also includes other Denison students whose lives have been positively affected by their friendships with Posse students and by the many contributions Posse students have made at Denison."
You may also be interested in...
Today's News from Inside Higher Ed
Inside Higher Ed's Quick Takes