You have /5 articles left.
Sign up for a free account or log in.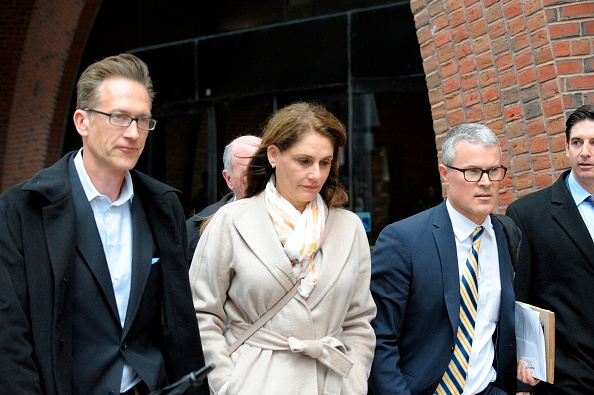 Joseph Prezioso / AFP via Getty Images
A former coach and a parent were sentenced last week after they admitted guilt in the admissions scandal.
Michael Center, former head coach of the men's tennis team at the University of Texas at Austin, was the first coach to receive jail time in the scandal. He was sentenced to six months in prison and one year of supervised release and ordered to forfeit $60,000.
Beginning in 2014, Center agreed with Rick Singer, the mastermind of the scandal, and Martin Fox, the former president of a private tennis academy in Texas, to accept a $100,000 bribe in exchange for designating the child of one of Singer's clients as a recruited athlete at UT Austin. In November 2014, Singer emailed the student's high school transcript and application essays to Fox, who forwarded them to Center. Center emailed the materials to the administrator in the Texas athletics department so that the student, who did not actually play tennis competitively, would be coded as an athlete.
In March 2015, Center informed the student's father that Texas would be sending the student a letter of intent for a "books" scholarship, which provides funding for a student's textbooks, as part of the athletic recruitment process. In April 2015, the student returned a signed letter of intent to play tennis for Texas and, at Center's instruction, was added to the team roster and then admitted to Texas. The student's father made three separate donations of stock totaling $631,564 to Singer's sham charitable organization, the Key Worldwide Foundation. Singer paid Center $60,000 in cash and $40,000 to the Texas tennis program.
Michelle Janavs, an heiress to the Hot Pockets fortune, was sentenced by U.S. District Court Judge Nathaniel M. Gorton to five months in prison and two years of supervised release and ordered to pay a $250,000 fine.
Janavs paid $300,000 to fix her daughters' ACT exams and agreeing to have one of her daughters get into the University of Southern California as a fake beach volleyball player.