You have /5 articles left.
Sign up for a free account or log in.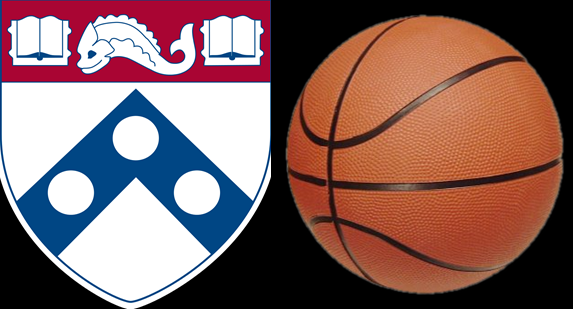 The list of things that parents (particularly those who are wealthy) are willing to do to give their children an edge in the college admissions process (particularly the Ivy admissions process) has no limits. There's the recommendation letter from the corporate CEO or member of Congress, the glamorous internship or community service opportunity, and the timely seven-figure development gift.
And now we can apparently add bribery to the list.
A recent federal indictment in Florida, related to what has been described as the biggest case of health-care fraud in U.S. history, had a college admission sidebar when it was alleged in the indictment that Philip Esformes paid an Ivy League basketball coach cash and perks worth at least $74,000 to secure a spot for his son on the coach's recruit list.
Esformes hired then University of Pennsylvania head coach Jerome Allen, currently an assistant coach with the Boston Celtics, as a private basketball tutor during his son Morris's sophomore year in high school. That kind of moonlighting income is likely in violation of Penn and National Collegiate Athletic Association regulations by itself, but it is made worse by the fact that the tutee in question turned into a "recruit." The payments to Allen were allegedly laundered through nursing home administrators connected to Esformes.
On at least one occasion, the father rented a basketball court at the JW Marquis Marriott hotel in Miami for Allen to watch the son play basketball, putting Allen up at the Fontainebleau Hotel on Miami Beach for $2,000, and on another spent $20,000 for a private plane to fly himself, his son and Coach Allen from Philadelphia to Miami Beach.
The quid pro quo? Morris Esformes was admitted to the University of Pennsylvania with coach support as a basketball recruit. A March 2014 blog post on the website of The Daily Pennsylvanian, the Penn student newspaper, announced Morris Esformes as Penn's first basketball commit for the class entering in 2015, and in June 2015 the website College Hoops Daily interviewed Penn "recruit" Morris Esformes. Despite the hype, Esformes, currently a rising senior at Penn, never played a minute for the university's basketball team. Allen was fired before Esformes enrolled at Penn, and an article on Philly.com reports that a meeting between Esformes (the son) and Allen's replacement, Steve Donohue, resulted in a mutual understanding that Morris Esformes could not compete at the Ivy League level.
It would be easy at first glance to interpret this as another case study in the cesspool that intercollegiate athletics have become, a reminder that the abuses and payoffs that have led to a Federal Bureau of Investigation probe of elite college basketball programs aren't confined to those programs. It also suggests the evolution of Ivy League athletics, once considered a refreshing exception to the culture found in the rest of Division I. While it is true that the Ivy League legislates what individual institutions may do more than other conferences, today the Ivies strive to be nationally competitive in many sports.
Because we're talking about an Ivy League institution, though, it's not just an athletic issue but also an admissions issue. All eight Ivy League members admit fewer than 10 percent of applicants, making a place in an Ivy League freshman class a rare and much sought after commodity.
In an admissions environment best described as "hyperselective," the admissions process can only be so fair (as in just, not mediocre). A number of years ago, I heard Bill Fitzsimmons, the legendary Harvard University dean of admission describe admission to Harvard as "rational, but not necessarily fair." What he meant was that students are admitted to Harvard and other highly selective colleges and universities because they help those institutions meet institutional priorities and goals, priorities and goals that are generally not advertised and change from year to year. The minute Harvard publishes a formula for getting in, wealthy families will be hiring admissions "chemists" to replicate the formula.
Because places like Penn are crafting a class and not just admitting individuals, not every applicant has an equal chance of admission. If you have a hook -- recruited athlete, diversity, legacy status -- you have at least some advantage.
If you are unhooked and are just a bright, motivated student with great grades, scores and extracurricular accomplishments, the reality is that your chance of admission is probably not 10 percent or 5 percent but less than 1 percent. One of the hidden issues in the lawsuit regarding Harvard's treatment of Asian-American applicants is that if there is bias in the Harvard admissions process, it's not so much against Asian-Americans as against unhooked applicants. As a college counselor, I feel for those kids who have done everything right and don't get admission to an Ivy or near Ivy as a reward, but it's also great preparation for adulthood.
In my experience being a recruited athlete is the best of all hooks to have in order to earn admission to a selective college. Many of the Ivies offer more varsity sports than other Division I members -- Penn sponsors 33 men's and women's sports -- and need to find athletes who can succeed both academically and athletically for each of those teams. Probably 20 to 25 percent of most incoming Ivy League classes are recruited athletes, and the star athlete with pretty good grades and scores has a better shot at admission than the classmate with superb grades and scores but no hook.
So did Philip Esformes buy his son's way into Penn by bribing the basketball coach to put him on his list of preferred recruits? It certainly appears so. He paid the equivalent of a year's tuition to recruit Jerome Allen in order to bypass the regular admissions process.
The fact that Morris Esformes never suited up for Penn is suspicious but not conclusive. Without athletic scholarships, there is no way to force a student to play a sport once admitted, and it is not unheard-of for Ivy League athletes to give up their sport for academic reasons. Back in the 1970s, a Harvard basketball player who led the league in scoring as a junior didn't go out for the team as a senior because he was focused on earning grades for graduate school.
Esformes's lawyer, who happens to be a Penn alumnus, cites Morris Esformes's dean's list status at Penn's Wharton School as evidence that Morris was qualified to attend Penn. But that's not really the point, is it? The majority of applicants to Penn are qualified for admission. The issue for Penn, which is conducting an investigation, is whether Jerome Allen subverted the athletic part of the admissions process fueled by Philip Esformes's alleged bribe.
From an ethical perspective, selective college admission is a problem in distributive justice, in distributing a scarce good or resource equitably. At a time when affirmative action continues to be scrutinized, it would be nice to see attention given to the schemes that the wealthy employ to get their offspring advantage in the admissions process. I'm waiting for Edward Blum and Students for Fair Admissions or Jeff Sessions and the Department of Justice to speak out against what happened at Penn. But I'm not holding my breath.