You have /5 articles left.
Sign up for a free account or log in.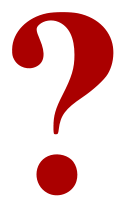 Some people think I work for a magical university where students have no career challenges and amazing jobs are handed out like fliers on a college quad.
Even though Massachusetts Institute of Technology is a magical place to work, to say that students do not have career challenges misses the mark. This blog post delves into strategies to approach common doubts along a career journey, regardless of the university one has attended.
In working at a variety of institutions, it seemed that a mystical aura was present for students at elite colleges and universities. From this perspective, a view by some students and colleagues was that students at elite universities must be free of career challenges. Some viewed students at places like MIT or Harvard University as not having any career challenges and that a magical career potion existed for these students. The reality is that students at such universities do have career doubts and face difficult decisions along their career journey like every other college student. This rings true for an undergraduate and a Ph.D.
It is important to acknowledge that the recruiting landscape for where these career doubts occur can vary widely. For example, one benefit of being at a prestigious university is that elite institutions are recruiting grounds for top employers, and many college students would love the opportunity to be at a target school for such opportunities. (Not being at a target school for a desired employer typically requires a path with additional barriers to being hired, usually through more informal career search strategies outside of on-campus recruitment and vast amounts of networking.) Many resources are also available at elite institutions for networking with alumni at prestigious employers, and on-campus interviews are available with well-known organizations.
However, attending an elite institution does not mean students are without doubt as they choose a career path -- whether it be about one's abilities, concerns about the right type of profession or if that path is going to be enjoyable. The career search can be an intimidating process, an uncharted water for students who attend all types of institutions. However, proactive steps can be taken to address the challenges that arise.
What can I do to address career doubts?
Arming yourself with information will both reduce anxiety about next career steps and help develop a sense of purpose. Thinking about next career steps is inevitable. The tools used for succeeding in one's career apply across all types of institutions in higher education, and here are some recommendations. Even though this is not a magic potion, the tips below provide helpful steps for being more comfortable with career doubts: 
1. Become an expert about yourself. Assess your interests, personality, values and skills. This process is relevant and impactful for all students -- at all types of institutions. Typically campus career centers offer a variety of services in this area -- from self-assessment inventories to networking events and individual meetings. You can become an expert about yourself by "trying on" various roles as well, which leads me to this idea…
2. Be an active participant in the process. Conduct informational interviews, attend career events and meet with alumni. Each of these steps will help you define your career path and learn about potential leads for positions. This step will also help students realize that others may have similar fears about choosing a career path. This step also helps demystify how to approach the career and job search and identifies where you can devote your energy most effectively.
3. Find a mentor who is a few steps ahead. Mentors are valuable sources of information and can provide a testing ground for questions and concerns that come up.
4. Take inventory of likes and dislikes. Often during career sessions, I will have a student go through past experiences. I divide a sheet of paper in two and ask what they enjoyed. Was it related to the work environment? A particular skill? When did time go by more quickly? Also, I explore areas of dislike (the "eh, not so much" category). I might delve into questions like this: Was there anything about the experience that felt annoying or frustrating? Was that related to a particular skill? Team dynamic? When did you leave work feeling exhausted and tired? Was that related to a particular experience? Exploring the answers to these questions can lead to themes. They often emerge and surround particular aspects of a work environment or skill.
The context for using these tools will certainly vary based upon one's own unique situation. (An undergraduate student looking for an internship in marketing will have different needs and contextual factors than a Ph.D. student in chemical engineering.) The tools to pursue career goals, however, are very similar. And so are the developmental career challenges that students face -- at MIT or other universities, as an undergraduate or a Ph.D.