You have /5 articles left.
Sign up for a free account or log in.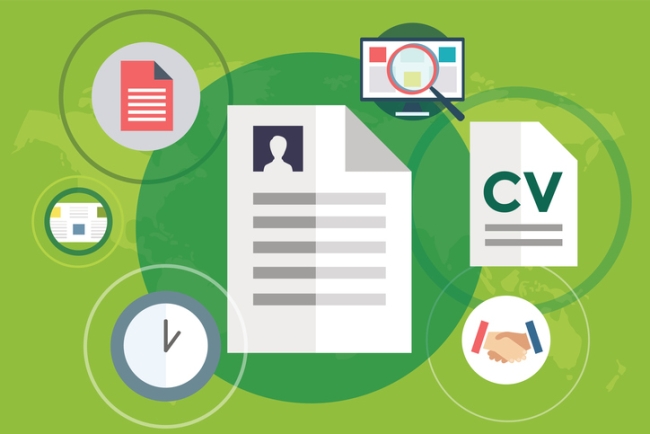 Let's face it: your job search isn't going to be easy. It will require perseverance, confidence and the ability to handle uncertainty and stress. While there are people that can support you in this process and lots of wonderful advice on "Carpe Careers," it is up to you to take charge of your career. Being able to plan and act on your career and professional development goals is an important life skill that is vital for your career success.
This essay is written assuming you are ready to start applying for jobs -- meaning you did your self-assessment homework (for some helpful articles on that, see this one by Saundra Loffredo and another by Natalie Lundsteen) and some networking (see great advice from Joseph Barber here) and narrowed it down to a couple of career paths you are interested in transitioning into. Searching for a job can be a full-time job by itself. And considering you already have a full-time job as a trainee and hopefully some personal life, approaching the big, scary job search can feel quite overwhelming. Here are three ways to start and keep you going in the right direction, even when things feel or get tough.
Map Your Job Search Plan
Your ultimate goal is clearly to find a job, but it's a pretty hefty one, and as you know, a goal without a plan is just a wish. You should be doing several things in preparation for and during the job search, including:
preparing and customizing job search documents (e.g., résumé, research statement, cover letter);
creating a target companies/universities list;
expanding your network (e.g., conduct informational interviews, attend conferences); and
preparing for interviews.
So how do you create your job search plan? The best approach is to break the job search process into what is called SMART goals: specific, measurable, attainable, results focused and timely. For example, before you start contacting people for networking or submitting job applications, you should have a solid résumé that you can send immediately upon request or customize to your application. So a SMART goal (assuming you made it on a Monday) would be "Convert my CV into a one-page résumé by Friday." That would go along well with another SMART goal of "Email Y from the postdoc services office on Thursday to set up a meeting for a résumé review for next week."
You may be thinking creating a goal for your job search document was easy because it's a tangible product, but how do you break something like networking -- which is pivotal for your job search -- into attainable goals? Here is one example: "For the next two weeks, I'll spend 10 minutes a day on LinkedIn connecting to people I already know." Or let's assume you are really interested in working for company X but don't know anyone working there and need to expand your network. A SMART goal for you can be "I will spend two hours on Wednesday to search LinkedIn for scientists currently working at company X." Then once you have a list of names, your SMART goals should be to contact them and set informational interviews. Another networking SMART goal can be, "In November, I will contact three people a week for informational interviews."
Depending on your personal preference, you may want to put your SMART goals in your weekly planner, print them and put the list on your desk or block the time on your online calendar. Whatever you do, they should be "in your face" somewhere so you remember to act on them.
Use Technology to Your Advantage
It is sometimes easy for us to ignore our to-do lists, especially when they require us to pursue things that don't feel comfortable to us -- like contacting complete strangers for informational interviews. Now that you have a plan, you need to act on it. Luckily, technology can help keep you on track in your job search. For example, I recommend that you keep spreadsheets of:
Your networking efforts. Whether you are cold emailing someone, being introduced through a friend, or contacting an old acquaintance, keeping track of who you contacted, when and whether you heard back is very useful and can save you time (and save you from potential embarrassment). You will remember, for example, who introduced you to whom or whether you heard back from a certain person after emailing them twice and the like.
Your job search applications. Create a list of the companies you applied to and when, what the position was, who referred you, your log-in credentials for their application system and so on. And if you actually interviewed with them, you can keep track of when, who the contact person is, whether you followed up and other important details.
You should also block time on your online calendar. A key benefit of doing that rather than writing things down is that you'll receive automatic alerts. That way, when it's time for the 30 minutes a day you've dedicated to contacting people for informational interviews, or the one hour in the evening you set aside to work on your research statement, the automatic alerts will remind you.
In addition, I encourage you to establish job alerts. You can set up automatic job searches on LinkedIn, Indeed and other career websites, as well as on specific companies' job search sites. That will save you time searching the web, as you'll just get the alerts in your inbox. Since timing is key, I recommend that you set the frequency to daily.
Find an Accountability Buddy
Let's be honest -- the average human attention span these days is shorter than the one of a goldfish (which is why I'm greatly appreciative that you're still reading this). So I completely understand that the suggestions listed above can be hard to keep up with when we're constantly distracted. I also acknowledge the fact that if you're a "to-do list" kind of person, this advice is easy to follow but would feel close to impossible if you're not that kind of person. Therefore, I highly recommend you find someone to keep you accountable. Set up a monthly meeting with one of the professionals in your graduate student and postdoc affairs office, ask your mentor, or find a friend who is also job searching and team up. Beyond keeping you accountable, such people can support you through the ups of down of the job search process.
Best of luck with your job search, and if you have any tips, please share them in the comments section below.
More from Seeking a Faculty Job