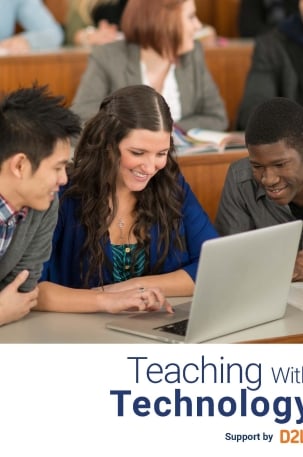 April 26, 2017 -- "Teaching With Technology," the new print-on-demand compilation of articles from Inside Higher Ed, is available today. You may download the booklet, free, here.
The PDF booklet includes articles by Inside Higher Ed's reporters on such topics as newly credentialed forms of learning, spurring innovation in the classroom, and digital accessibility, .
We invite you to sign up here for a free webinar with Inside Higher Ed's editors on the themes of the booklet, on Tuesday, May 23, at 2 p.m. Eastern.
This booklet was made possible in part by the advertising support of D2L.