You have /5 articles left.
Sign up for a free account or log in.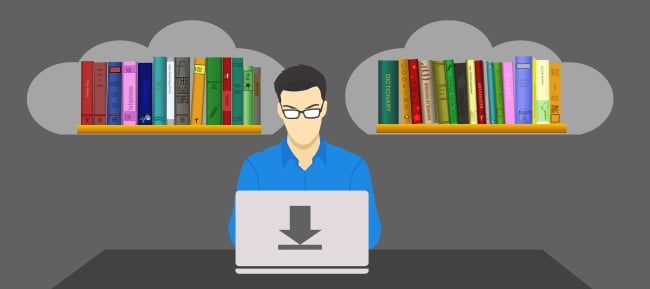 Interest in open educational resources -- freely accessible and openly licensed learning materials -- is booming. But while OER's growing popularity with faculty members has delighted supporters, it has also attracted the attention of commercial publishers. Macmillan Learning, Cengage, Pearson and McGraw-Hill have all recently introduced products that incorporate open educational resources into platforms that also include proprietary material.
The development of these products has sparked concern among some OER advocates, who question whether OER that you pay to access is really still open. But publishers say they are adding value by making it easy for faculty members to adopt OER, by helping them find the best content and enhancing it with supplementary materials such as homework and exam questions.
The question of "what makes a good actor or not" in OER is one that Lisa Petrides, founder and CEO of the Institute for the Study of Knowledge Management in Education, has addressed in a new guide for OER stewardship. ISKME is the organization behind the OER Commons, a public OER library.
The CARE Framework, published today, is co-written by Petrides; Douglas Levin, founder and president of the consultancy firm EdTech Strategies; and C. Edward Watson, chief information officer at the Association of American Colleges and Universities.
The purpose of the framework is to articulate how individuals and organizations that use OER can help the movement grow in a way that is sustainable and "consistent with the community's values."
The CARE Framework encourages good OER stewards to:
"Contribute" via financial or in-kind contributions to "advance the awareness, improvement, and distribution of OER."
"Attribute" by making sure that those who create or remix OER are "properly and clearly credited" for their contributions.
"Release" by ensuring that OER can be shared and used outside the platform in which it is was created or delivered.
"Empower" by striving to make OER meet the needs of all learners, and supporting the participation of diverse voices in OER creation and adoption.
Watson, one of the authors of the framework, said he hoped these tenets would ensure "the future health and ecology of the OER ecosystem." Though there are many definitions of OER, Watson said he felt it was "time for an update" that explicitly addressed stewardship, given how quickly OER seems to be becoming part of the mainstream.
The framework isn't a pledge that people can sign up to endorse, said Petrides, but it is something she hopes people will accept as a "set of norms" by which OER users can "hold each other to account." In the future, Petrides hopes to develop a set of best practices based on the framework, but for now she wants to start a discussion.
Taking an OER textbook, changing the design and then selling it (as Petrides said she has seen some publishers do) is not an example of good OER stewardship, said Petrides. "The license says you can do it, but what has been given back?" she asked.
Though critical of how some publishers are using OER, Petrides says that publishers are "by no means excluded" from the CARE Framework. "We would encourage them to follow the framework," she said. Petrides wants individuals and organizations that use OER to "sow, as well as harvest."
Publishers MacMillan Learning and Cengage said they were eager to support the principles laid out in the framework.
Renee Altier, vice president of institutional strategy at Macmillan Learning, said the publisher is already striving to adhere to the "principles and values of the open education community" with its new Intellus Open Courses OER product, but noted she would like to engage with the authors of the framework to see if there are ways the publisher could improve.
Cheryl Costantini, vice president of content strategy at Cengage, said it too is working to support the OER community by contributing products "that offer pedagogical flexibility and value, in accordance with the CARE Framework," she said.
David Wiley, chief academic officer at Lumen Learning, a company that provides OER resources and tools, said the CARE Framework does a good job of explaining "how not to be a free rider."
But Wiley worries the framework could be off-putting to faculty members who are new to OER and not ready to create their own content. "Is it really a problem if someone wants to use OER in their classroom but not become a full-fledged 'steward of OER'? I certainly don't think so."
Wiley said that he thinks Lumen Learning, which enhances OER textbooks with personalized learning tools, is already "doing very well" in each area of the CARE Framework, though he acknowledged "there's always room to do better."
Richard Baraniuk, founder and director of OpenStax, a nonprofit that creates openly licensed, peer-reviewed textbooks, said that a framework to help guide organizations and individuals on "how to keep the benefits of OER available for the long term" is a good idea. In particular, Baraniuk said he would like to see creators of OER credited in a way that is "ethical and collegial," adding that "simply burying an attribution link at the bottom of a webpage isn't enough."
"We're at a pivotal point in higher education where OER has become mainstream, yet there aren't established norms that ensure a sustainable OER movement. To ensure that the entire community benefits from OER for years to come, a framework like CARE should be taken seriously," said Baraniuk.
Nicole Allen, director of open education at SPARC, a coalition that supports open policies and practices in education and research, said that the CARE Framework was a good starting point for a "really important conversation that the OER community needs to have."
"It's important for new actors to understand that there are a whole set of values behind OER, beyond free content," she said. Allen said she was pleased that the framework had addressed the inclusive nature of OER with the "Empower" tenet. "Open education is intrinsically linked with the idea of inclusivity and equity," she said. "It's about removing barriers and making sure that everyone has the opportunity to participate."
More from Digital Teaching & Learning