You have /5 articles left.
Sign up for a free account or log in.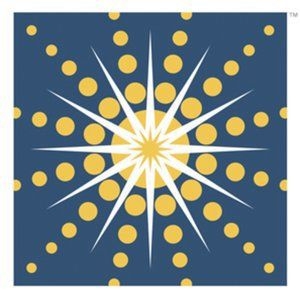 At its peak, the National Institute for Technology in Liberal Education (NITLE) supported faculty development and strategic planning around digital innovation in classrooms and libraries at as many as 140 liberal arts institutions.
When it launched in 2001, the organization served as one of only a few hubs for support of that kind. But the landscape changed as technology grew more prominent as a classroom feature. Organizations like Educause, the Northeast Regional Computing Program (NERCOMP) and the Association of American Colleges and Universities (AAC&U) began to eat into the institute's client base. The New Media Consortium, another organization focused on spreading technology in higher education, closed its doors late last year.
In 2015, NITLE hired Joey King, its executive director from 2009 to 2013, to serve as interim executive director while the organization worked with the Council on Library and Information Resources (CLIR) to figure out its future. The end result of those conversations came on Oct. 30 last year, when the library council's Board of Directors decided to "sunset" the organization rather than orient it toward a new goal, according to King.
Institutions' membership was suspended during the two-year deliberation process over the organization's future, said King, who has served since last July as president of Lyon College, in Arkansas. The institute's website went dormant for good less than two weeks ago, as Bryan Alexander, the ed-tech futurist, pointed out on Twitter last Friday.
An August 2016 report -- assembled by a six-member team of outside review consultants -- offered a full shutdown as one of several options for the institute. It pointed to wavering interest from representatives of member institutions and increasing competition from other organizations rapidly gaining ground.
The library council's board also considered proposals from the report to rename the organization and relaunch it with a leaner staff and a focus on teaching and learning, or to keep the original name and relaunch with a "clearer focus and mission." After those discussions, the decision to close NITLE was unanimous, according to the council's president, Chuck Henry.
"In a phrase, the world had moved on," Henry said.
Why the Institute Closed
The decision was easier than it might have been, according to King, because many NITLE member colleges had already begun taking part in CLIR's Digital Library Federation, which performs similar functions to some of NITLE's library-centric offerings.
King traces the organization's struggles to 2013, when he transitioned from executive director to a more amorphous role as distinguished fellow. He left initially because he felt the organization had a good plan for the future -- but looking back, he thinks his departure might have coincided with surfacing awareness of the institute's limitations.
"It kind of started to get a little more muddled," King said of the institute's mission. Michael Nanfito, NITLE's associate director from 2006 to 2013, took over King's role until King took it back in the interim capacity in 2015.
Even before that, clients -- which ranged from larger institutions like Wesleyan University and Bryn Mawr College to smaller ones like the College of Idaho -- had shown signs of waning interest. With the effects of the 2008 economic downturn wearing off, institutions "weren't as strategically motivated."
"It's kind of personally sad for me because I think we were doing well when I transitioned," King said. "When I transitioned back, my mind sort of changed to, 'We need to figure out if this is worth doing anymore.'"
King points to Sunoikisis, a consortium of classics departments at liberal arts colleges, and the Texas Learning Consortium, which brings institutions together to offer rarer courses like Chinese and Arabic, as shining examples of the institute's legacy.
"I could probably see some scenarios where NITLE continued to be of value and a positive force," said King. "But it doesn't bother me that it was essentially subsumed in a way by other groups and/or organizations."
Alexander pointed to the social networks that formed from the institute's work, and the efforts NITLE made to showcase institutions' work across the landscape, as some of its most lasting accomplishments.
"Those people have been from across all aspects of college life: presidents and librarians, scientists and language experts, technologists and chief information officers," Alexander said. "In other words, NITLE successfully created a platform for collaboration and connection."
Rebecca Frost Davis, director of instructional and emerging technology at St. Edward's University, appreciated the organization's efforts to foster collaboration among institutions. Before joining St. Edward's, she spent seven years in various roles including associate director and program officer for NITLE.
"Moving from networking to collaborating to integrating requires compromise by the participants and needs both coordination and leadership," Frost Davis said. "I believe that NITLE was one organization that tried to fill that niche, but the same forces pushing small liberal arts colleges to collaboration also make such collaboration an expensive and difficult proposition."
History
Over its 17-year lifespan, NITLE weathered numerous transitions and adapted to evolving needs from institutions.
The Andrew W. Mellon Foundation launched NITLE in 2001 with $4 million in start-up funding to oversee three of the foundation's new regional technology centers -- the Associated Colleges of the South (ACS) Technology Center at Southwestern University, the Center for Educational Technology (CET) at Middlebury College, and the Midwest Instructional Technology Center (MITC) in Ann Arbor, Mich.
All told, Mellon contributed nearly $20 million to the project between 2001 and 2014, with the bulk of the grant money coming in the early years, according to the foundation's grant database.
At first NITLE was mainly geared toward helping faculty members learn how to use newfangled media tools. As those tools became more commonplace, the focus shifted to supporting broader strategic goals at the administrative level.
The institute had several home bases: Middlebury College from 2001 to 2006; Ithaka from 2006 to 2009; Southwestern College from 2009 to 2015; and CLIR for its last two years.