You have /5 articles left.
Sign up for a free account or log in.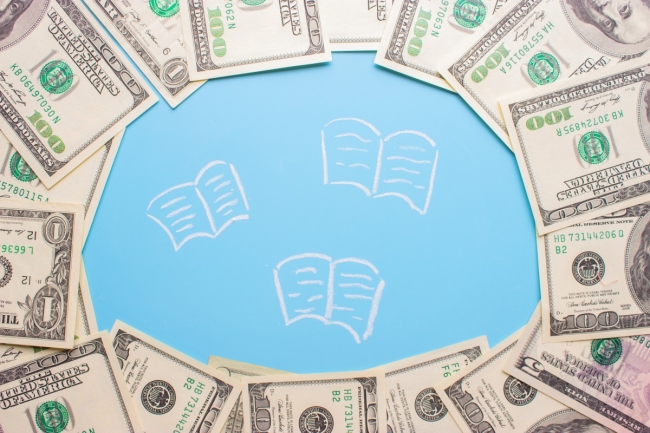 Istockphoto.com/Liia Galimzianova
North Dakota's investment of $110,000 in open educational resources saved students at the state's public institutions at least 10 times that amount -- and likely much more -- in textbook costs over two academic years, according to a new report from the state auditor's office.
As of last fall, at least 650 courses across the system exclusively use OER, affecting at least 15,000 students. Auditors estimate that students saved between $1.1 million and $2.4 million in textbook costs during the first two years of the initiative. That savings number reflects only a portion of the courses that included OER: the actual figure is likely much higher. The audit also excluded summer sessions from its calculations due to lower enrollment numbers.
The report represents the first-ever independent audit of a state's OER initiative, according to Tanya Spilovoy, director of open policy at the WICHE Cooperative for Educational Technologies (WCET) and, from 2013 to 2016, the North Dakota system's director of distance education and state authorization.
"It wasn't written by anyone in the OER community," Spilovoy said of the audit report. "My big takeaway is that it proved even with a modest state investment, if it's implemented well, if it's a good plan, OER can yield really high student cost savings."
Advocates of OER view openly licensed course materials as an equitable alternative to increasingly expensive required textbooks from commercial publishers. Numerous states, and more recently the federal government, have begun funding OER initiatives, but consensus on their impact remains elusive.
Three years ago, state legislators in North Dakota set aside $110,000 of funding for "OER training" -- $30,000 for systemwide faculty development and the remainder dispersed among five of the system's 11 institutions. Spilovoy led the charge implementing those funds.
To estimate the reported figure, auditors focused exclusively on courses that use only OER materials, rather than a mixture of OER and traditional textbooks. They zeroed in on 10 general education courses, each offered at all 11 state institutions, and identified several different cost numbers for each of the following:
Purchasing a new version of a traditional textbook
Purchasing a used version of a traditional textbook
Renting a hard copy of a traditional textbook
Renting an electronic copy of a traditional textbook
From those, auditors arrived at a median textbook cost for the aggregate of all 10 courses, ranging from $734 to $1,660, computed the per-credit cost and multiplied it by the number of credit hours per course and by the number of students. The report assumes that the exact cost savings falls somewhere between the two extremes.
OER advocates continue to seek a definitive metric for determining return on investment. Estimates like $12 million in savings for students in New York tend to raise questions about how many of those students would have otherwise purchased or rented a full-price textbook.
Earlier this year, an Achieving the Dream report with a national scope offered a model for calculating cost savings similar to the one in the North Dakota report, but with some subtle differences. The organization also identified two cost savings figures and assumed the actual value would be between the two. Unlike the North Dakota audit, though, one number assumed that all students who used OER saved the full cost of a traditional textbook, while the other used a "blended" format to factor in the possibility of buying used materials or renting.
Spilovoy acknowledges that some institutions won't have access to the rigor an independent state auditor can provide -- but she hopes other states will follow North Dakota's example.
"This is a great report to set the tone for what other states could do," she said.
Further illustrating the complexity of determining cost savings, state legislators in North Dakota this week released a report that indicated students in the state have saved more than $10 million in textbook costs as a result of OER implementation since 2015. That report had a broader scope, extending through the 2017-18 school year and including estimates for courses that include a mix of OER and traditional course materials, according to Thomas Beadle, a member of the North Dakota House of Representatives who championed the 2015 funding and hopes to push his colleagues to support increased funding for OER.
"We've got a good foundation and there's just a little more that we can do," Beadle said.
The OER Road Ahead
Beyond numbers, the North Dakota report offers recommendations for the university system's further OER efforts, and a few warnings about possible pitfalls of moving too quickly.
Auditors saw major potential for savings in high-enrollment general education courses and urged the system to ensure that students know during registration which courses will include OER materials. Other benefits, according to the report, including the option to offer both electronic and hard copies to students, and early indications that course outcomes for students in OER courses are the same or better than in courses with traditional textbook materials.
The report's outlook on OER isn't entirely rosy. A section on "significant negative aspects" reads like a laundry list of concerns OER critics have long raised: OER doesn't offer enough ancillary materials like quizzes and homework assignments; some disciplines haven't yet developed a suitable repository of high-quality content; OER takes too much time and effort to implement.
Close to 80 percent of nearly 1,000 faculty members who responded to a survey from the auditors said that time and effort represent a "somewhat" or "very" significant barrier to implementation. More than 60 percent indicated that the lack of contractual incentives also played a role in their reluctance. Auditors suggested several such incentives: faculty stipends, which the system offers when feasible, and "release" time for interested faculty members, which sometimes requires an institution to hire an adjunct instructor as a temporary replacement.
In many cases, faculty members simply don't know what OER is or how they might acquire it. Only 42 percent of faculty respondents to the auditor's survey said they are aware of OER and understand how it can be used; the remainder said they're somewhat aware but unclear on its utility, have heard of OER but don't know anything about it or have never heard of it. Slightly more than 50 percent of faculty respondents said they have not used OER, compared with 27 percent who have used it as a supplement and 13 percent who replaced all traditional textbooks with OER.
The system's response to auditors, published in the report, indicates that three North Dakota institutions are seeking funding for a "Great Plains Open Textbook Network" -- a systemwide portal with links to every institution's OER content and other relevant resources.
Nicole Allen, director of open education at the Scholarly Research and Academic Publishing Coalition, cheered the report's findings and described the North Dakota system's OER approach -- for which she served as an adviser from 2015 to 2017 -- as a "model" with engaged librarians and suitable funding support.
"Hopefully this report will serve as a resource for other states looking for ways to make college more affordable, and renew interest at NDUS, too," Allen said.