London Metropolitan U., seeking to be more sensitive to Muslim students, may restrict alcohol sales.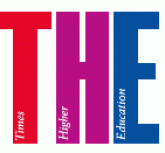 The vice chancellor of London Metropolitan University is considering banning the sale of alcohol in some parts of the institution's campus because a "high percentage" of his students consider drinking to be "immoral."
Malcolm Gillies said he was "not a great fan of alcohol on campus," adding that the issue was one of "cultural sensitivity."

Noting that about 20 percent of London Met's students are Muslim, he said that "because there's no majority ethnic group, I think it [selling alcohol] is playing to particular parts of our society much more [than to others]."

"It's a negative experience – in fact an immoral experience – for a high percentage of our students," he told an audience at the Association of University Administrators' annual conference in Manchester. Gillies said he would work with the student body to move toward having areas on campus where "one serves alcohol and others don't."
He questioned whether the university should subsidize student bars, although it was not an issue he feels "too strongly" about. "Many of our students do come from backgrounds where they actually look on [drinking] as a negative," Gillies said. "And given that around our campuses you have at least half a dozen pubs within 200 meters, I can't see there is such a pressing reason to be cross-subsidizing a student activity which is essentially the selling of alcohol."

The vice chancellor also said that London Met was "much more cautious" about the portrayal of sex on campus than universities had been 30 to 40 years ago.

"Now we've got a younger generation that are often exceedingly conservative, and we need to be much more cautious about [sex] too," he said.

He argued that universities had to cater for a wide variety of students with different attitudes and experiences. The majority of London Met's Muslim students are female, and many of them "can only really go to university within four miles of home and have to be delivered and picked up by a close male relative," he said.

"Their student experience is going to be different from someone gorging out in the Chocoholics Society or someone who is there to have a ... libidinous time."

Times Higher Education was unable to reach London Metropolitan University Students' Union for its reaction to Professor Gillies's comments before the magazine went to press.

You may also be interested in...
Today's News from Inside Higher Ed
Inside Higher Ed's Quick Takes