You have /5 articles left.
Sign up for a free account or log in.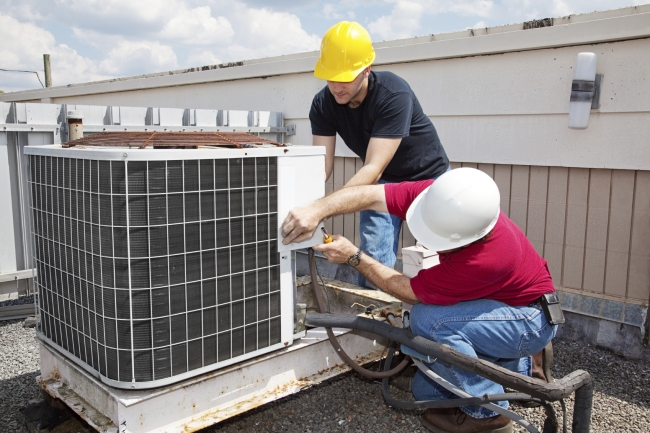 The certificate is the odd man out in the debate over college completion. But the rarely discussed and little-understood certificate is the fastest-growing form of college credential, and a key component of work force development and the "completion agenda."
Those were among the findings of a new report, released today by the Georgetown University Center on Education and the Workforce, that found that certificates make up 22 percent of all college awards, up from 6 percent in 1980.
"We've added a couple rungs to the ladder," said Anthony P. Carnevale, the center's director and one of the report's three co-authors, adding that the emergence of the certificate is an "evolution of the system."
Carnevale is a labor economist whose research has been a key underpinning of the college completion push. He said growth in the earning of certificates has largely been driven by the labor market, as more jobs require college-based training. "It's something that's emerged from the bottom up."
Certificates are earned through seat time in a classroom, the study notes, with more than half taking less than a year to complete. Industry-based certifications, which are often confused with certificates, are typically awarded based on tests.
Over all, a certificate is the highest form of education held by about 1 in 10 American workers, according to the study, which collected and crunched data from several government sources. And certificate holders earn 20 percent more than workers who hold only a high school diploma.
More surprising, however, is the finding that fully one-third of certificate holders also have an associate, bachelor's or graduate degree. Such a large percentage suggests that workers are getting certificates to bolster skills or learn new ones in a tight job market. And people are going back to college for certificates throughout their careers, with a third of certificates earned by students over the age of 30.
"Many experienced workers burnish their credentials to seek new employment opportunities or wage increases or to train for a new career by earning a certificate," according to the report.
Despite the increasing clout of the certificate in the labor market, the credential often gets lost in the shuffle when college completion is discussed, and is rarely counted in government surveys, according to the report. Even President Obama has given mixed signals about certificates and their place in the completion agenda.
Furthermore, the certificate is conspicuously absent in some debates over the value of "college for all." Does a certificate count as college? It should, at least technically. Yet the credential wasn't mentioned in a widely distributed opinion piece Robert J. Samuelson recently wrote, saying that the "crusade" to send everyone to college was doing more harm than good, and should be ditched in favor of expanded apprenticeships.
"He screwed it up a little bit," Carnevale said of his friend Samuelson.
The problem is one of nomenclature. The completion push is really about "postsecondary education and training for all," said Carnevale. But "that doesn't fit on anybody's bumper sticker."
A Man's World
While certificates are generally a good investment, paying off in the long run for most who earn them, the study found that those earnings aren't evenly distributed. Men get much more value than women do from a certificate. And certificate-holders fare better in certain fields, like computing, which men dominate.
Among male certificate holders, 39 percent make more than the median male worker with an associate degree and 24 percent earn more than the median male with a bachelor's degree. For women, those numbers are 34 percent and 23 percent, respectively.
However, female certificate holders are concentrated in a few fields and earn much less than male certificate holders, getting an average pay bump of only 16 percent relative to workers with only a high school degree, compared to a 27 percent bump for men.
For example, women with health care certificates have a median annual pay of about $26,000, which is only 5 percent more than the median earnings for women with only a high school diploma. The best-paying certificates, by comparison, are those with the highest concentrations of males, such as certificates in refrigeration, heating and air conditioning, which pay an average of $50,000.
The culprit is "occupational segregation," Carnevale said, noting that the study found that women who are seeking a wage gain should probably pursue at least a two-year degree.
"As you go down the ladder, the differences are bigger," he said. "Women are really better off going higher."
The good news for women is that certificate holders are more likely to earn a degree. The study calls certificates "stepping stones," finding that 20 percent of certificate holders go on to get two-year degrees and an additional 13 percent eventually earn a bachelor's degree.
Part of the attraction of certificate programs is that they generally don't take long to complete. However, conventional wisdom has often held that short-term programs -- lasting a year or less -- are of limited value in the work force. That is not the case, the study found. After removing health care certificates from the mix, the "relationship between earnings and program length largely disappears."
Public institutions award 51 percent of certificates, with almost all coming from two-year or community colleges. For-profit colleges issue 45 percent of certificates, while private colleges issue 4 percent. (NOTE: These numbers have been changed to correct data that was mislabeled in an earlier draft of the report.)
Carnevale said the center spent one and a half years working on the study. Its shelf life should be about the same amount of time, he said, because the Census Bureau is planning to release detailed information on certificates in 2014.