You have /5 articles left.
Sign up for a free account or log in.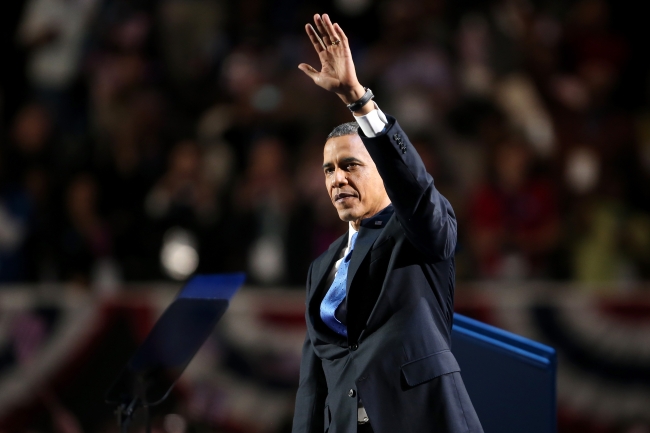 President Obama, who won re-election Tuesday night, has already hinted how he might deal with higher education in a second term. The question now is how much of that agenda he will be able to accomplish in the next four years, given the budget crises he will face and the expectation that Republicans in Congress will continue to oppose his priorities.
The president's victory means that colleges can expect the White House to continue to stand up for federal financial aid, as well as for federal research money, in the likely fierce budget battles in the coming months. But the depth of the financial issues the country faces means that federal dollars are likely to be limited, and the president's support is more likely to halt deep spending cuts than it is to find new money for higher education programs.
It also suggests the continuation of a regulatory agenda that many colleges, especially for-profits, found to be onerous or at least overreaching.
In the near term, a second Obama administration means that the status quo will continue. Education Secretary Arne Duncan has already said he plans to stay for the president's second term. Although the "gainful employment" regulation, which seeks to rein in for-profit colleges by denying federal aid to those whose students cannot earn enough to pay back their loans, was thrown out in court in July, the department has signaled it intends to take another stab at implementing the regulations, which the court supported in principle. The department will also go forward with new federal rules making income-based student loan repayment more generous, published Thursday but not yet in effect.
In the short term, "I think it's very likely that the Education Department will continue to use its regulatory authority to advance federal education policy," said Terry Hartle, senior vice president for government and public affairs at the American Council on Education, after several networks called the race for the president late Tuesday night. Several new regulations are expected in the coming months, including new rules governing teacher preparation programs and a new round of negotiated rule-making dealing with fraud.
But the administration will also confront a fiscal crisis with serious implications for federal financial aid. The "fiscal cliff" -- a combination of mandatory spending cuts and expiring tax breaks -- arrives Jan. 2, and Congress must reach a long-term deficit deal to avert across-the-board cuts to defense and domestic discretionary spending. Whether the same lawmakers who were unable to do so a year ago might be more effective now is an open question. (See related article on the results of the Congressional election.)
The president is likely to continue to advocate for the Pell Grant in the budget negotiations, as he has over the past four years. But the Obama administration has been more willing to countenance cuts to subsidized student loans, and that program could well be on the table as negotiations over budget cuts begin. Obama is also likely to seek to make the American Opportunity Tax Credit, a partially refundable tuition benefit of up to $2,500, permanent.
"He clearly values the role of federal student aid and understands it, and he has been a tremendous asset to higher education," said Cynthia Littlefield, vice president for federal relations at the Association of Jesuit Colleges and Universities. "What isn't so positive, of course, is the overburden of regulations, which remains a challenge for all of us."
Whether Obama will be able to accomplish his broader higher education agenda -- using some federal financial aid as a carrot or a stick to halt (or at least slow) the increase in college tuition prices -- is less clear. The president proposed such a plan in his State of the Union address in January, and made it an explicit campaign promise this fall, saying he could cut in half the rate of tuition increases over the next decade.
Many doubt that his plan would actually accomplish that. But its broad outlines, which call for expanding the campus-based federal work-study and Perkins loan programs, and using that money to reward colleges that provide "good value," are likely to be a point of contention when the Higher Education Act is reauthorized.
Exactly when that law, which governs federal financial aid programs, will be renewed is unclear. It expires in 2013, but a renewal will not be complete by then. But Obama, who has focused more on higher education than almost any other president, is likely to encourage Congress to pursue it sometime during his second term, and his ideas for holding back tuition -- already controversial among colleges -- will be a key factor.
The plan also included a $1 billion "Race to the Top" for states, aimed at encouraging legislatures to maintain financial support for public higher education. But the Democrat-controlled Senate declined to fund the Race to the Top in its 2013 budget, and whether it will garner more support in a second Obama term is unknown.
In other areas, Obama's victory means current trends are likely to continue. The National Labor Relations Board is considering allowing greater unionization, both for graduate students and at private universities, and may grant it in the president's second term, when he is able to appoint more members whose views align with his own. The Education Department will also consider its aggressive enforcement of Title IX and civil rights laws.
While the administration is likely to hold the line it has established on for-profit colleges, it's unlikely that the next four years will see significant new regulations aimed at those colleges. Future regulation, if there is any, is likely to focus on colleges that get money from the GI Bill and other veterans' benefits.