You have /5 articles left.
Sign up for a free account or log in.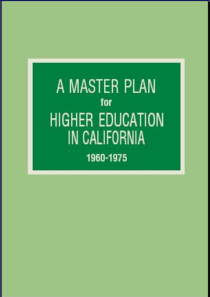 Community colleges in a growing number of states are offering bachelor's degrees. Now California and its huge two-year system may join that group.
A committee created by Brice Harris, the system's chancellor, quietly began meeting last month to mull whether the state's 112 community colleges should be granted the authority to offer four-year degrees.
While the process has just started and has many hurdles to clear, it's certain to be an attention-grabber in California and beyond.
Not everybody is sold on the idea that community colleges should be in the bachelor's-degree business, which more than 20 states now allow. Nearby public universities in particular tend to bristle at competition for students and dwindling state dollars.
Some two-year college leaders and faculty members also worry about "mission creep" and whether striver colleges that seek to become four-year institutions might lose track of their core purpose of providing job training for local students, often from underserved populations.
Michigan is the most notable state to take the leap of late, with a new law that allows community colleges to offer bachelor's degrees in a limited number of technical fields. That battle is not over, however, as the state's four-year institutions continue to fight the legislation.
If California followed the lead of states like Michigan and Florida, it could add significant momentum to the trend. The state's two-year system enrolls 2.4 million students, or one in four community college students nationwide.
The move to offer four-year degrees at California community colleges would also pose a challenge to the traditional boundaries that the state's Master Plan for Higher Education established.
That influential framework, which was created in 1960, defined the roles of three tiers of public institutions – the community colleges, California State University and University of California Systems. Each sector has historically served different purposes to eliminate redundancy, with community colleges being the open-admission and transfer institutions.
But the Master Plan has taken some hits, and proved malleable. The state has been unable to adequately fund its public colleges, forcing the two-year system to turn away as many as 600,000 students in recent years. And Cal State has begun awarding doctoral degrees, which was previously UC's sole turf.
"There's very little real commitment to the Master Plan," said Patrick Callan, the director of National Center for Public Policy and Higher Education. "The community colleges haven't been able to meet their basic mission."
Changing Job Requirements
Capacity and student access are part of why California's two-year colleges are taking a hard look at offering bachelor's degrees, said leaders of several community colleges in the state.
Harris's office, in a document describing the committee's charge, said that option could "increase college participation rates for local residents who are unable to relocate because of family or work commitments." It would also help students who live in rural areas where there are no Cal State or UC campuses, the document said.
The 16-member committee includes community college leaders, faculty members, students and representatives from both Cal State and UC. The group is only considering "applied" baccalaureates in nursing and technical fields, like automotive
or information technology, said two of its members.
Community colleges cannot meet the demand for skilled workers in technical fields, said Bill Scroggins, president and CEO of Mt. San Antonio College.
Those jobs are also changing, said Scroggins, who is a committee member. Many employers have added new hiring requirements for applicants to hold bachelor's degrees. Nursing is a key example. As a result, two-year degrees no longer cut it in certain fields.
"We need to adapt our higher education systems to our advancing competencies," Scroggins said.
Even so, he said that doesn't mean that California's community colleges should morph into comprehensive universities.
"We're not asking for the Full Monty," said Scroggins, who called the committee's goal "targeted, limited and scripted."
A long process looms.
The group has meetings planned through December. After that, if members decide to move forward, the four-year degree question goes to Harris and the system's governing board. Next steps would be to seek approval from the state's Legislature and governor. Finally, the regional accreditor for two-year colleges -- the Accrediting Commission for Community and Junior Colleges -- would need to sign off on the new degree programs.
"It could happen," said George Boggs, a committee member who is the former leader of the American Association of Community Colleges. But Boggs added that "I'm not completely optimistic that it will happen right away."
'High Stakes'
News of the committee's work has just begun to ripple around the state. As a result, opposition has yet to emerge. But it probably will, several sources said.
The Cal State chancellor's office is not prepared to comment at this point, said a spokesman. The community college system's Academic Senate also has yet to take a position during what its president, Beth Smith, called the "exploratory stage" of the discussion.
The Campaign for College Opportunity and the 20 Million Minds foundation – both California-based nonprofits focused on student access and completion -- are in wait-and-see modes, said officials.
However, it's probably a safe bet that some at Cal State and UC campuses might not like the move. While California's budget woes have eased of late, thanks largely to a tax hike voters passed in 2012,  the state's public institutions have yet to fully recover from years of funding cuts. And any new degree programs will be competing for money from Sacramento.
Cal State could have a tough time making a case against four-year degrees at community colleges, some observers said, because some campuses in that system have begun offering degrees outside of their traditional mission.
Under the Master Plan, the UC system has historically been the place for doctoral programs in California. But state lawmakers first gave doctoral-granting authority to Cal State in 2005, and expanded that eligibility in recent years.
"I don't think Cal State has an argument on principle," Scroggins said.
This isn't the first time the idea has surfaced for baccalaureate degrees at California's community colleges. In 2010 a state lawmaker from San Diego, Marty Block, proposed a plan for a pilot program.
One reason, Block said, was that San Diego State University had rolled back its preferential admissions policies for local applicants, creating a need for more options at community colleges. Other Cal State campuses in recent years have gotten more selective -- and overcrowded -- sometimes creating tension in their transfer relationships with nearby two-year colleges.
Even so, community college leaders said they don't want to step on toes. Boggs said he is taking a cautious approach to the question of whether California's community colleges should offer four-year degrees.
"I've always been pretty skeptical" about the idea, said Boggs, who is the previous president of the Palomar Community College District. "I'm a little concerned about the potential loss of our missions."
Callan expressed similar skepticism. But both experts said they were coming around to the idea, as long as it fills needs that the public four-year institutions cannot.
Scroggins agreed. His college has a close relationship with the nearby California State Polytechnic University at Pomona, he said. But that university has not been funded to fully meet demand, having reached "impacted" status in California-speak.
As a result, Scroggins said, Mt. San Antonio could create bachelor's degree programs for "middle occupations" and technical fields that Cal Poly Pomona cannot, or should not, given its mission. Nursing is a likely candidate, Scroggins said.
That's the sort of limited arrangement that might placate Callan and his worries about mission creep. But he said a detailed checklist of unmet needs should be consulted before any California community college goes the way of the bachelor's degree.
"It's a last resort," said Callan. "The stakes are very, very high."