You have /5 articles left.
Sign up for a free account or log in.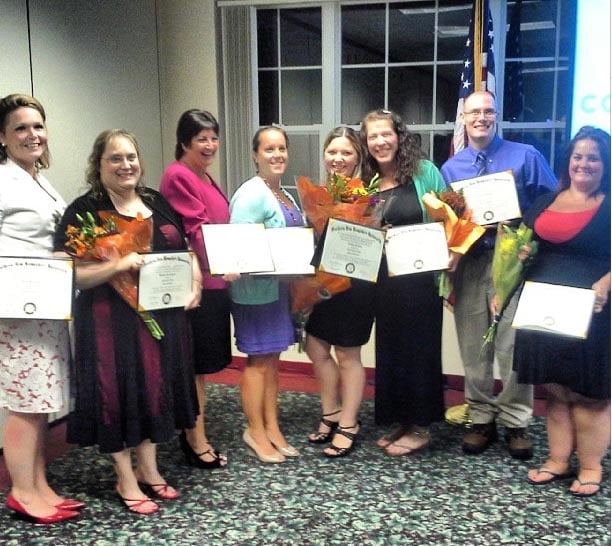 Competency-based education appears to be higher education's "next big thing." Yet many academics aren't sure what it is. And that goes double for lawmakers and journalists.
A new group is stepping in to try to clear up some of the confusion. The nascent Competency-Based Education Network (C-BEN) will include up to 20 institutions that offer competency-based degrees or are well on their way to creating them.
The Lumina Foundation is funding the three-year effort. Public Agenda, a nonprofit research organization, is coordinating the work.
The group's overarching goals are to share intelligence and discuss "best practices" on competency-based education, while also influencing the national conversation, according to the invitation for applications, which are due at the end of next month.
"This national network will consist of representatives from colleges and universities willing to commit time and effort to solving common challenges around developing quality competency-based models capable of scaling or spreading to affordably serve more students," the invitation document said.
The reason for the project's creation, said several officials who are working on it, is a growing need for shared guiding principles. Interest in online education is high, and many college leaders want competency-based education to avoid the hype, misconceptions and resulting backlash massive open online courses have received.
"There's really a danger of people just repackaging what they're doing and calling it competency-based education because it's the buzzword du jour," said Amy Laitinen, a former Education Department and White House official who is deputy director of the New America Foundation's higher education program.
Network and Incubator
Laitinen is a consultant for the project. Joining her is Mike Offerman, an expert on competency-based education, and Sally Johnstone, vice president for academic advancement at Western Governors University.
The group will focus on the nitty-gritty details of building a new program, including how to design sound assessments, comply with financial aid policies and make tweaks to business processes and information technology systems.
Participants will also discuss how to talk about and market their new degrees. Everything will be on the table, said several officials, even the term "competency."
A separate Lumina grant will help pay for a website that will make public much of the network's work and research. Southern New Hampshire University is responsible for creating the website.
"We're going to share as much of that as possible," said Paul LeBlanc, the university's president.
Southern New Hampshire, which has moved aggressively into competency-based education, will also host quarterly meetings at its campus for the group's members.
The network will be limited to colleges that are at least close to creating competency-based degrees. However, a separate, somewhat similar new effort is aimed at institutions that are interested in getting into the space.
That project is an "incubator" that the Bill and Melinda Gates Foundation is funding through its Next Generation Learning Challenges grant, which is managed by Educause. To participate, colleges will need to submit a plan to begin creating a competency-based program by January 2015, according to a draft document about the grant.
"C-BEN and the incubator share the goals of developing and advancing competency-based business models capable of scaling and serving many more students from all backgrounds," the document said. "Both will offer exposure to subject matter experts and will encourage the development and testing of relevant tools for institutions."
Carol Geary Schneider, president of the Association of American Colleges and Universities, welcomed the deepening conversation over competency-based education. She said she hopes the network can provide some clarity on the emerging delivery model, which the association has viewed warily.
The competency-based movement does have promise, she said. Ideally, Schneider said, competency-based programs share goals with the Degree Qualifications Profile (DQP), a Lumina-funded effort that attempts to define what degree holders should know and be able to do. Schneider helped author the profile.
However, Schneider said competency-based education could also lead to degrees that are based on a haphazard grouping of one-off competencies rather than a holistic curriculum. And she said competency is "now being used to define so many experiments."
Defining Competency
Competency-based education's defining feature, experts said, is that it places a priority on the assessment of defined learning outcomes, regardless of where the learning occurs. That typically means breaking credit requirements into discrete "competencies" that indicate a student has mastered concepts.
The idea is hardly new. Decades ago pioneering institutions like Alverno College, Excelsior College, Thomas Edison State College and others with a focus on adult students began assessing competencies and issuing college credit for experiential learning. As with Advanced Placement tests, students could pass assessments and earn credit for knowledge and skills they gained outside the traditional classroom.
Western Governors offers a twist on this model. Created in 1997, the online university added the element of self-paced instruction. Students at Western Governors can work through automated, asynchronous online course material at their own speed. And the university's instructors act more like tutors than professors in a lecture hall.
A third style first hit the scene this year. This approach, which is called "direct assessment," drops the credit-hour standard and completely severs the link between competencies and the amount of time students spend mastering them.
Earlier this year the federal government and regional accreditors gave a green light to new direct assessment offerings from College for America, a subsidiary of Southern New Hampshire, and Capella University.
Northern Arizona University has also pursued a direct-assessment program. So has the University of Wisconsin System, with its growing "Flexible Option." More are on the way, including one from Brandman University. The Western Association of Schools and Colleges (WASC), a regional accreditor, this week approved Brandman's new, competency-based, bachelor degree in business administration.
Even advocates for competency-based education say it raises plenty of questions.
For example, Laitinen, who is a prominent critic of the credit hour, has begun publicly worrying about moving too fast on competency-based education. She said lawmakers in particular might be overeager to help spur the creation of new programs by making changes to legislation before academics even know what changes might help.
The work around competency-based education "needs to be done responsibly and thoughtfully, and with the right motivation" said Laitinen, adding that "the right motivation is outcomes."
Schneider agreed. "We're in a long-term change from a higher education system organized around credit hours" to one based on "demonstrated achievements of capabilities."
That's a difficult undertaking, she said. "We're trying to invent something new."
The Lumina-funded group's creators want its members to help lead conversations around those big-ticket questions.
A steering committee composed of representatives from 10 or so colleges with experience on competency-based education will help set the network's agenda, said several officials who are involved in the effort.
The committee's first co-chairs are Laurie Dodge, vice chancellor of institutional assessment and planning and vice provost at Brandman University, and David Schejbal, dean of continuing education, outreach and e-learning at University of Wisconsin-Extension.
Dodge said the project will seek to create a set of shared guiding principles. "The big thing is quality and rigor," she said.
One key to the work being helpful, said Schneider, is whether colleges share meaningful details about their assessments. Competency-based education relies heavily on assessments, so it's important to know what they measure.
"Ultimately we're going to need to reach some ground rules," Schneider said.
The invitation for applications said institutions must commit to sharing information about assessments, such as details about testing principles and how to formulate good assessments. They will not, however, be required to share "trade secrets." Western Governors, for example, has taken some heat for allegedly not being open about its competencies and assessments.
Johnstone recently responded to that criticism by saying "there are few people that ask" about course-level competencies.
LeBlanc said he was confident that participants would get specific about the creation of quality assessment tools. "We have to have transparency."
In the meantime, LeBlanc has been busy discussing competency-based education with accreditors. In a recent span of five days he spoke at three meetings held by regional accrediting agencies.
No 'Single Model'
Colleges will be asked to do a substantial amount of work to participate in the group. And just sending their president to quarterly meetings won't cut it.
To apply, institutions must identify a team of up to seven employees, including faculty members, academic leaders, business and financial aid officers, information technology leaders, institutional researchers and marketing officials.
Several of the project's leaders said they want a broad range of competency-based programs to be represented.
"It is not our intention to push for a single model or approach," said Alison Kadlec, a senior vice president at Public Agenda, who will help lead the project.
Schejbal said the group hopes to come up with some sort of "standard, working definition" for competency-based education. But that doesn't mean they will be prescriptive.
"We don't have any intention of being exclusionary or telling people how to do it," he said.
The effort grew out of an April meeting Lumina held with representatives of approximately 25 institutions that were working on competency-based degrees. During the planning of that meeting and other, related discussions there was controversy over whether or not to include for-profit institutions.
Some advocates of competency-based education worry that for-profits might create lower-quality programs that could hurt the movement.
However, it appears the group will be open to participation by at least some for-profits. Capella, for example, which is widely viewed as a leader on competency-based education, is planning to contribute, said officials from the university.
No group is ever big enough for everyone, however. And some college leaders have grumbled about Lumina's outsized role in organizing conversations about competency-based education. But the network's leaders said few colleges actually have competency-based programs up and running.
"A lot of the right players are around the table," said Deb Bushway, Capella's chief academic officer.