You have /5 articles left.
Sign up for a free account or log in.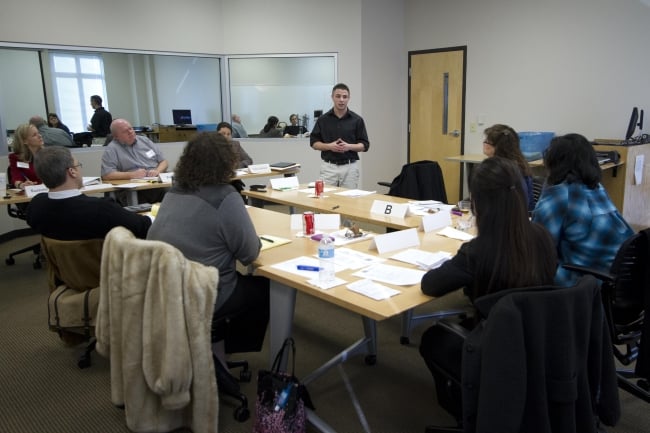 NASHVILLE -- Mart Sessler has gone far with his associate degree. He worked his way up to vice president of information systems at a large insurance provider. But after 25 years in his field, Sessler decided he wanted to become a pastoral counselor.
That meant going back to college. And he would have to earn a bachelor's degree before going on to get a master's in counseling. As he scanned college websites, Sessler realized he would have to take introductory courses, many for the second time.
Sessler wasn't thrilled about the thought of sitting through Western Civ next to 19-year-olds. And he worried about the transferability of credits from his associate degree, which he earned right after high school, in the 1980s.
He was discouraged, and felt like earning a bachelor degree "would take forever."
Then he discovered a new competency-based program at Lipscomb University, a small private institution located here, where Sessler lives.
Competency-based education is a hot idea, albeit not a new one. But as it is with anything in higher education, there is great variation among numerous emerging models. And understanding how they work is complicated by the fact that competency-based programs don't look much like most peoples' vision of college.
On the least-ambitious end is an approach that merely embeds "competencies" into a conventional degree program. Loosely defined, a competency is a specified knowledge, skill or ability that a student can demonstrate, typically through an assessment.
Some colleges have converted curriculums into competencies, replacing or supplementing traditional, course-based chunks of learning. That approach opens the door to several competency-based degree tracks. But it could also be just window dressing -- pinning a trendy name on the tracking of student learning, which the college should be doing anyway
One of the pioneers of taking competency-based education to a more advanced level is Western Governors University. Students progress in the nonprofit institution's degree programs by successfully completing assessments that measure their competencies. The university provides faculty members, but they function mostly as tutors or coaches and don't teach conventional courses. Students can move through recommended online coursework at their own pace. They can also skip right to the assessments.
A new and even more aggressive form of competency-based education is dubbed "direct assessment." Western Governors matches its competencies to credit hours and course equivalencies. In direct assessment programs, however, competencies are completely unmoored from the credit hour standard. Students can earn a degree as quickly, or as slowly, as they master the required competencies.
Southern New Hampshire University's College for America was the first to earn approval from the federal government and its regional accreditor for direct assessment degrees. It offers online associate degrees in general studies. Next through the gate was Capella University. The for-profit, online university has five direct assessment business degree programs -- both undergraduate and master's.
Lipscomb's new degrees don't fit in any of these categories. But the religiously affiliated university, which enrolls about 4,300 students, is a rare example of how liberal arts colleges might give competency-based education a whirl. And experts say Lipscomb's cutting-edge assessment center could be replicable at many institutions, perhaps as a franchised export.
While the university is an early adopter of an emerging form of higher education -- which many think has the potential to transform the academy -- its leaders aren't looking to disrupt anything. Officials there say the new competency-based programs will enrich traditional ones, not replace them.
Lipscomb's president, L. Randolph Lowry, says the university has no plan to enroll large numbers of online students in its competency-based degree programs. Instead he hopes to tap a more modest-sized market of adult students.
"Could we have 1,000 students in a program like this and serve them well?" Lowry asks. "Probably so."
Judges' Scores
The benefits of Lipscomb's competency-based program have hardly been modest for Mart Sessler.
After enrolling in October, he forked over $1,500 to participate in a daylong, in-person assessment of his baseline competencies (see accompanying article). This form of prior learning assessment is an intensive look by trained assessors at how incoming students behave and perform in a workplace setting.
Students can earn up to 30 credits in the assessment center. And successfully participating in the process is worth three credits in itself.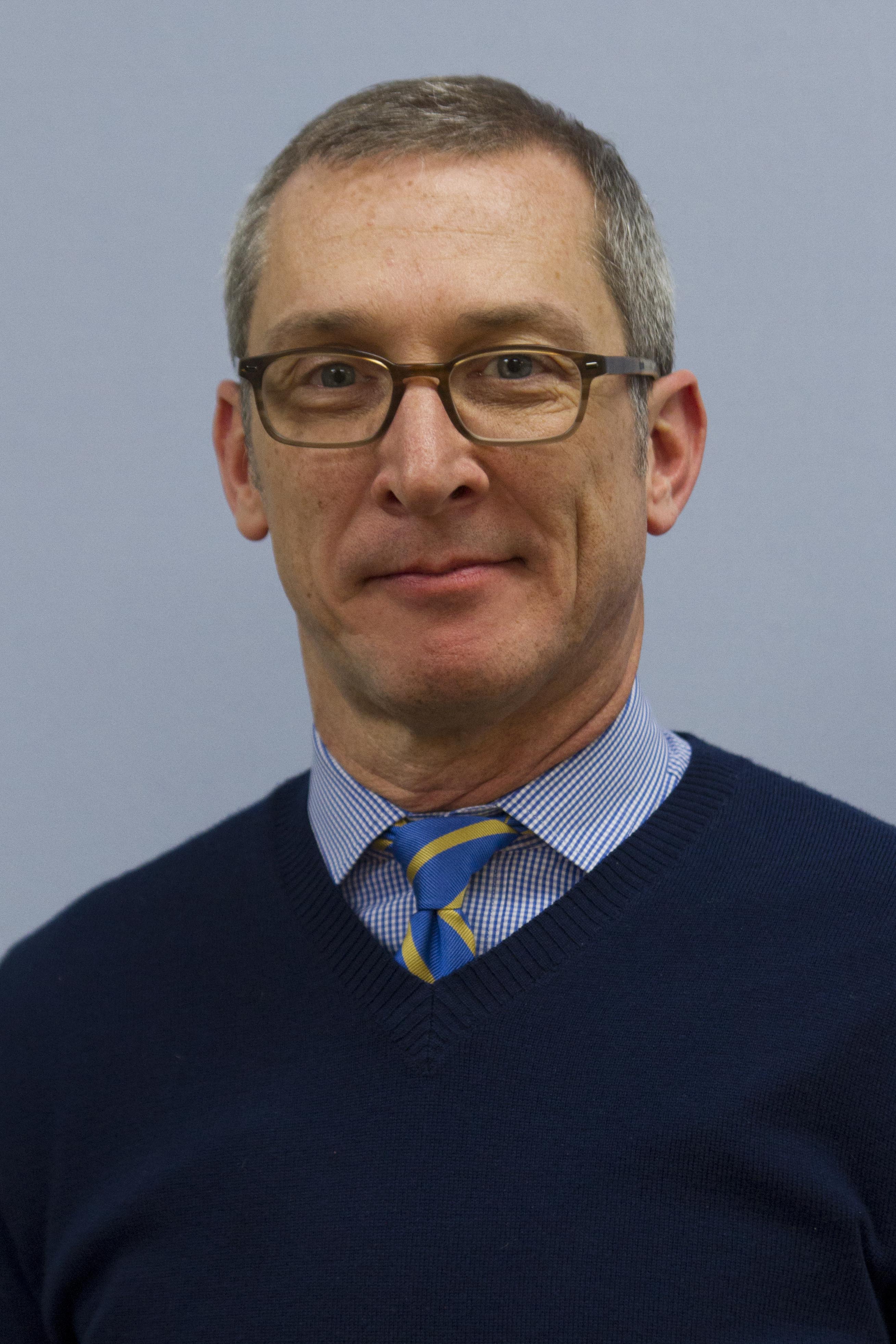 Sessler says the experience was grueling. He and five other students spent eight hours in a room with three faculty assessors. They participated in group projects, worked through mock job assignments and gave presentations.
One task was particularly challenging for Sessler. The assessors gave his group 75 minutes to deal with a fictional employee's "in-basket" of 16 e-mails, memorandums and phone messages. The mess of paper is too much for most students to conquer in that amount of time, so the exercise becomes one of triage.
He took too much time reviewing the package, Sessler says, and missed the last page, which was an organization chart for the faux company.
The morning after his day at the assessment center, Sessler and the other students met individually with an assessor to learn how many areas they were deemed competent in, and how many credits they would receive for those competencies.
Sessler says the review of his skills, abilities and knowledge was "dead-on accurate."
Students' competencies are rated on a four-point scale. Zero is inadequate. One denotes an elementary competency. Higher scores move from an "applied" performance to advanced and, finally, strategic at the fourth level.  
Sessler was deemed to be a level-one on problem-solving and decision-making. While that feedback stung, the insurance executive did better in many other areas.
The assessments were "in tune and in focus with where I am," Sessler says, adding that he has discussed the results with both his boss and direct reports at his current job. "Where I did poorly, I knew those weaknesses."
During his morning meeting with an assessor, Sessler was told he received the maximum of 30 credits. The university also accepted the majority of the credits from his associate degree as transfer credits. He says his $1,500 investment paid off, big time.
"I wasn't starting at square one," he says. "It was awesome."
Sessler is currently working toward a bachelor's degree in integrated studies at Lipscomb. He is enrolled in traditional, classroom-based courses. Sessler says he was enjoying a philosophy course this spring. But he also has a coach who is helping him improve his competencies.
Giving Credit
Mart Sessler earned 75 transfer credits at Lipscomb for his community college degree and other completed college courses.
He was able to count 58 of those transfer credits toward his major in psychology.
Sessler qualified for the maximum of 30 competency-based credits from the assessment center.
Of those credits, 21 counted toward his degree, for a savings of $10,479 in tuition and fees.
Sessler must now complete 48 course-based credits at Lipscomb. Estimated tuition and fees for his bachelor's degree will be $23,000.
Faculty Incentives
Charla Long is the driving force behind the Lipscomb's foray into competency-based education. Long, who is dean of the university's New College of Professional Studies, says Lipscomb's goal is to help adult students figure out what they need to know and do to get a good job.
That means the university listened to local employers while creating the program. And Long said the end product is about meeting students where they are.
"What are your gaps?" she says. And how can the university fill them "quicker and more effectively" than in a traditional degree program?
The university measures student progress in 15 competency areas, such as active listening, organizing and planning, presentation skills and problem-solving and decision-making. Those competencies in turn apply to six categories – communication, conceptual, contextual, interpersonal, leadership, management and personal.
University credits for competencies apply to 22 adult-focused bachelor's degree programs in the College of Professional studies. They include business administration in accounting, social work, psychology and information technology. The adult-focused degrees are not aimed at traditional-age undergraduates, who make up the bulk of Lipscomb's total enrollment.
In addition to its spin on prior learning assessment through the daylong intake sessions, Lipscomb also uses badging as a key part of its competency-based offerings. Both prior learning assessment and badges recognize learning by students that occurs outside the academic setting. That can be either innovative or controversial, depending on your perspective.
Students in the competency-backed majors must successfully earn at least second-level mastery on 24 credits worth of competencies. Those credits don't apply to conventional courses, but to competencies that are embedded in the curriculum.
The university issues digital badges for students' achievements on competencies -- in cases where undergraduates receive at least a second-level rating. Badges can be displayed on students' e-portfolios, where employers can see them.
Faculty members who teach in Lipscomb's new competency-based programs will also be judged in part on students' competencies. That's because they can receive pay bumps based on student progress. Instructors who have been trained as coaches on competencies can get raises if enough students improve their levels. And just passing students won't cut it, because the assessments are not managed by instructors or coaches.
"I need to know that I have a teacher who's in it to win it," Long says. "They can double their compensation by moving a class of students."
Unlike at Western Governors or College for America, Lipscomb's competency-grounded degree programs aren't self-paced. While students at the university can "test out" of credits based on competencies they bring to the table, the rest are earned the old-fashioned way – through campus-based and online courses.
Students in the College of Professional Studies must complete their final 30 credits through coursework at the university. But they can earn up to 30 credits through competency-based assessments, and transfer in up to 94 previously earned credits – 63 from a two-year institution. (Each degree requires 126 credits.)
"That's what we call the hybrid model," says Belle Wheelan, president of the Commission on Schools of the Southern Association of Colleges and Schools (SACS), which is the university's accreditor.
(The term "hybrid" has a different meaning when the U.S. Department of Education applies it to competency-based education. Lipscomb's program is not a hybrid in this context, as all of its competency-based credits link back to courses.)
Breaking a curriculum into competencies is tough work, she says. But Lipscomb got it done, earning the association's approval for its competency-based programs last fall.
"They're the first out of the chutes for us," says Wheelan.
'New Face of Liberal Arts'
Lipscomb's leaders didn't approve Long's push for a competency-based framework because they were desperate for revenue. The university has been thriving in recent years, having seen big jumps in its enrollment and endowment.
Graduate students in particular have been flocking to Lipscomb – over seven years, total enrollment in its professionally oriented graduate programs has gone from 200 to 1,700 students.
Many of those students are like Sessler, and bring a range of real-life experiences back to the classroom.
"We have a variety of populations that wouldn't have been here 10 years ago," says Lowry, Lipscomb's president.
A desire to better serve adult students was a big reason why Long first pitched the competency-based program back in 2006.
For example, she cites a recent change to Tennessee's licensing requirements for alcohol and drug abuse counselors. The state recently required that those counselors hold at least a master's degree. That's a problem for many who, despite working for years in their field, never even completed a bachelor's degree.
The university's leaders decided they wanted to enroll more mid-career adult students. And they say the new competency-based programs are consistent with Lipscomb's "holistic" approach to education. For example, the university owns a private, K-12 school system, meaning that students can attend Lipscomb from kindergarten until they finish their dissertation for a Ph.D., which some have actually done.
Part of the university's shift toward adult students is a heavier focus on learning that feels familiar to employers.
Lipscomb bought the rights to use the Polaris competency system from Organizational Systems International as the basis for its competency-based education model. The university calls the final product the Customized, Outcome-based, Relevant, Evaluation (CORE) program. Companies, including Nike, PetSmart and Disney, have been using Polaris competency training tools for decades. But Lipscomb may be the first university to use it for a degree program.
"I wanted to be able to use the language of business," says Long, who worked for Disney for nine years (she also holds a law degree).
As a result, the assessment center is appealing to non-academics. Companies can use it to assess their employees' skills for non-credit training. So far a major retailer, bank, local government agency and nonprofit groups have tapped the center's offerings.
Long took the proposal for the competency-based framework to the university's faculty for approval. Lowry says it passed without any lobbying by him.
W. Craig Bledsoe, the university's provost, says faculty had some concerns about the proposed program. He did too. And relatively few professors have seen the assessment center in action. But they were sold in the end by the academic quality of the approach and its value to students.
"I walk a fine line here, because we're a very traditional institution," says Bledsoe. But he added that "we can move faculty to what's best for our students."
Lipscomb was the first institution to apply for SACS approval for a competency-based program. Wheelan says the university's application helped hasten the accreditor's creation of a policy statement offering guidance to its members on competency-based approaches.
Issued in December, that nine-page document describes required procedures for institutions to create and notify the accreditor about direct assessment and hybrid competency-based programs. Institutions must go through a full accreditation review for a program that is more than 50 percent direct assessment, according to the rules.
Short of that mark "it's just notification," Wheelan says, "just like any other curricular changes."
Wheelan praises Lipscomb for being the first in the region to give competency-based education a try.
The creation of the program took longer than Long might have hoped, given that she first proposed it eight years ago. But she's happy with the end result, and says the time wasn't right until the recent surge in interest in competency-based education arrived.
These days Long has become a sought-after speaker on competency-based education. She thinks the view from her one-way window into the assessment center is a glimpse into higher education's future.
"What you're seeing in this room is liberal arts at its finest," says Long. "It's just a new face of liberal arts."