You have /5 articles left.
Sign up for a free account or log in.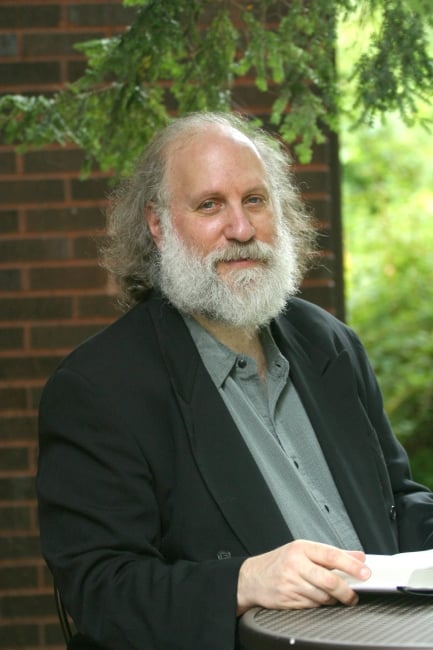 It is probably unsurprising that the University of Illinois at Urbana-Champaign's decision to withdraw a job offer to a controversial American studies scholar active in the Israel boycott movement sparked heated debate.
More surprising, perhaps, was how the debate quickly extended to Cary Nelson, an English professor at Illinois and outspoken advocate of academic freedom who publicly supported the university's decision. In blog posts, open letters and news story comment threads, Nelson's critics -- some of whom were longtime friends -- accused him of abandoning his principles and twisting the definition of academic freedom to serve his own political beliefs. A vocal opponent of the Israel boycott, Nelson suffers from a "blind spot" about Israel, some have said.
But new allies have come to Nelson's defense, saying his position is not a departure from previously held views. Others have said that the university's silence about the circumstances under which it revoked Steven Salaita's offer exposed Nelson to undue criticism about a decision that he may have backed, but didn't actually influence.
In any case, Nelson said the debate is the most heated he's ever been involved in, after a long career of heated debate. In an email interview, he compared it to being "in a hurricane."
"I will confess that I did not expect my comments would make me the center of the story, though the university's silence leaves opponents with little to say," he said. "That said, some [boycott and disinvestment and sanctions, or 'BDS,'] advocates […] prefer to operate by way of ad hominem attacks, rather than rational argument. I believe faculty members generally have a social responsibility to try to speak rationally, not just hurl insults, but the Israeli/Palestinian conflict regularly meets with abusive and counterproductive faculty remarks from both sides."
Discussion
of Salaita Controversy
The Salaita controversy will be one of the topics discussed on Inside Higher Ed's free news podcast, This Week @ Inside Higher Ed. Click here to receive an email notification when the audio program is published later today.
He added: "Yet ad hominem attacks are also a BDS strategy that serves to silence opponents. Many faculty who believe the university made the right decision about Salaita are now unwilling to say so publicly."
The storm began last week, when Inside Higher Ed quoted Nelson on the news that Chancellor Phyllis Wise had announced she would not forward Salaita's name as a candidate for a tenured appointment to the Board of Trustees because she did not think it would be approved. To many academic freedom advocates, the move gave the impression that the administration was exerting its authority into faculty matters and policing Salaita's extramural utterances. The university has released no other details about its decision, and Salaita has not responded to media requests.
But public speculation as to why the offer was revoked quickly centered on Salaita's Twitter account, on which he has posted dozens of anti-Israel and arguably inflammatory content, such as the following: "At this point, if Netanyahu appeared on TV with a necklace made from the teeth of Palestinian children, would anybody be surprised? #Gaza." Another example: "Zionists: transforming 'anti-Semitism' from something horrible into something honorable since 1948."
Nelson said he could have declined to comment on the news about Salaita. But he said that would have been a "weak" response, given that he regularly talks to the press about academic freedom issues and has become a national voice in the boycott debate -- including last year's decision by the American Studies Association to boycott Israeli institutions, and a proposed but failed resolution that the Modern Language Association criticize Israel.
Nelson was active in the campaign against the MLA's passing the resolution, surprising many people. Nelson believes it's impossible to separate institutional boycotts from individual boycotts, and that no scholarly association has fully considered the long-term impacts of such actions, either geopolitically or in terms of academic freedom. He therefore opposes the boycott movement (the American Association of University Professors, of which Nelson is a past president, also opposes academic boycotts as incompatible with academic freedom).
Regarding Salaita, Nelson told Inside Higher Ed that as a professor at Illinois who was not involved in the decision, he knew of "no other senior faculty member tweeting such venomous statements -- and certainly not in such an obsessively driven way. There are scores of over-the-top Salaita tweets." He argued that the matter was not one of academic freedom, since Salaita had not been formally hired. Until the point of hire, Nelson said, the university may consider a candidate in his entirety -- not just on the basis of his research and teaching.
"I'm glad the chancellor did what had to be done," he said.
Criticism of Nelson came hard and fast upon publication of his comments. Anonymous commenters called the professor various forms of "disingenuous" and accused him of having "compromised" views regarding Israel. One commenter wrote: "Cary Nelson is not a proponent of academic freedom for Palestinians. He would not say the same thing about an Israeli making statements that were hyperbolic about Palestinians." Others accused Nelson of speaking out of turn for the AAUP, as in this example: "Nelson's editorial comments, along with the weight of his reputation as past president of the AAUP, not only inappropriately meddle in a hiring decision by coloring the public perception of it, but also demonstrate that [he] is not (and has never been) a friend of academic freedom. A disgrace." Nelson did not say he was representing AAUP's viewpoint, but other commenters said he should have refrained from commenting on a situation that he could be asked to consider as a current member of the association's Committee A on Academic Freedom and Tenure.
Some of the reaction was fueled by surprise; many in academe had considered Nelson a kind of academic freedom "purist" due to his long history of defending people who say controversial things. Nelson supported Ward Churchill's reinstatement to the University of Colorado at Boulder after the tenured professor was terminated for academic misconduct in 2007; many said the charges were motivated by a controversial essay in which he referred to 9/11 victims as "little Eichmanns" (the essay was also critical of Israel). Nelson also supported Norman Finkelstein, whose tenure denial at DePaul University in 2007 was widely attributed to his anti-Israel remarks, and criticized Ben-Gurion University, in Israel, for speaking out against Neve Gordon, a professor of political science who supported the boycott movement in 2009.
Reaction was similar to an essay Nelson posted later in the week, defending his position on Salaita. In addition to the comments and blog posts, Nelson said he'd received "hate speech" emails.
Criticism also came from longtime colleagues and collaborators. John K. Wilson,  a co-editor of the AAUP's Academe blog who has written several books on academic freedom, wrote that Nelson was "completely wrong."
"To endorse the firing of a scholar based on the politics of his tweets is not only absolutely intolerable, but it goes against everything Cary has stood for his entire career. It is utterly incomprehensible to me," he said.
Wilson wrote that he saw nothing "particularly offensive about the tweets," and said they weren't relevant to Salaita's teaching ability or research skills. "Professors should be [hired], promoted, and fired based upon academic criteria, and nothing else," Wilson said. "The University of Illinois (my alma mater) is hiring a professor, not a polite tweeter."
Michael Bérubé, a professor of English at Pennsylvania State University, member of Committee A, past MLA president, and a longtime friend of Nelson's, also publicly disagreed with him in a post on Academe. Bérubé's open letter to Chancellor Wise urged her to reconsider her decision, arguing that the decision-making process violated the AAUP's shared governance principles and its recently strengthened statement regarding faculty extramural utterances. (He said those guidelines in part had been strengthened to protect faculty members' personal tweets after the University of Kansas last year removed David Guth, a professor of communications, from the classroom following his controversial, anti-National Rifle Association Twitter post about the shooting at the Washington Navy Yard. The university's board soon drafted a policy allowing for disciplinary action, up to termination, for social media use it found objectionable.)
"Please don't let [Illinois] become the kind of fourth-rate institution that abandons core AAUP principles under political pressure," Bérubé wrote. "Please reverse this decision, and let the world know that the University of Illinois is an institution strong enough to endure even the most intemperate Twitter feed."
Bérubé said via email that he believes Nelson's position conflicts with his previous statements on academic freedom, including one he helped write for the AAUP. "Ensuring Academic Freedom In Politically Controversial Academic Personnel Decisions" says: "Discrimination by a public college or university against prospective appointees based on political views or affiliations unrelated to their professional responsibilities may well be found unlawful. It is certainly at odds with principles of academic freedom. Such discrimination in academic hiring practices by a private university or college, even if lawful, would similarly run afoul of academic freedom."
The statement continues: "To conclude otherwise would open the door not only to politically rather than academically based appointments but also, as in the 1950s, to political blacklists and similarly unacceptable employment practices."
Bérubé said "disappointed doesn't even begin to get at" his feelings about Nelson. "Cary has been a good friend for 25 years, and I wrote to him about this last week, with a very heavy heart. I did not want to do him the discourtesy of opposing him in public without letting him know why first."
Wilson said in an interview that his opposition to Nelson remained academic, not personal. He said he also understood that Nelson's view of academic freedom left more room for "broad discretion" in hiring decisions than his own; indeed, Nelson' argument in favor of the university's decision hinges on Salaita's offer being "conditional." In other words, Salaita's academic freedom was not violated because he was not yet an Illinois faculty member (coming from Virginia Tech, Salaita was to have tenure at Illinois). Critics have pointed out that offers almost always remain conditional until governing boards approve them, but that such approval is typically ceremonial and the real point of employment begins when the professor accepts the department's offer. In a sign of how final the appointment seemed, Salaita had been scheduled to teach this fall at Illinois.
But Wilson said Nelson was so knowledgeable about Salaita due to his prominent role on the other side of the boycott movement that he appeared to be wrongly "replacing" the department's judgment with his own.
Still, the offense is forgivable, Wilson said. "We have nothing to fear from Cary Nelson or anybody else being wrong about something every once in a while."
The national AAUP has been less warm; although Nelson remains a member of Committee A, he has been a polarizing figure within AAUP, especially since 2012, when he stepped down as president. He did so due to a term limitation but questioned the new slate of officers for focusing too much on the organization's union agenda and too little on its professional mission. That rhetoric was invoked again this year, when Nelson ran against the incumbent slate, for second vice president, and lost. Rudy Fichtenbaum, the AAUP's president and a professor of economics at Wright State University, and Henry Reichman, the AAUP's vice president and chair of its Committee A, and a professor emeritus of history at the University of California at East Bay, last week released a statement distancing themselves from Nelson's comments and clarifying the AAUP's position on academic freedom.
"While opinions differ among AAUP members on a wide range of issues, the AAUP is united in its commitment to defend academic freedom and the free exchange of ideas more broadly," the statement says. "On the basis of this commitment we have opposed efforts by some pro-Palestinian groups to endorse an 'academic boycott' of Israel. This commitment has also led us to defend the rights of critics of Israel, including the right of faculty members such as Professor Salaita, to express their views without fear of retaliation, even where such views are expressed in a manner that others might find offensive or repugnant."
Via email, Reichman reiterated that "Nelson's comments and activities with respect to the case of Steven Salaita do not represent the position of the AAUP." He continued: "The AAUP respects the right of both Professor Nelson and Professor Salaita to express their views, but that does not imply that we agree with either of them. As an organization the AAUP continues to be concerned about the implications for academic freedom of the Illinois administration's decision with respect to the employment of Professor Salaita and we continue to monitor the situation as closely as we can."
Nelson called their argument "unsupportable."
"The AAUP has never suggested that public statements related to your teaching and research interests are not part of your professional profile," he said. "And your professional profile as a whole is fair game during a hiring process. That said, the AAUP leaders' claim that Salaita's were 'opinion,' not 'scholarship,' could only have been made by people who either have not read his books or failed to understand them. No doubt they assume [Salaita's 2011 book] Israel's Dead Soul is 'scholarship,' since it was published by a university press and no doubt would be relevant to most hiring processes. But it is fundamentally a collection of opinion pieces, not an example of scholarly research."
He added: "Indeed, many of the same people applauding the AAUP letter would never accept a scholarship/political opinion distinction outside the fraught [Israel-Palestine] conflict context. But any argument on the BDS side is to be endorsed, even if it is one many in the humanities would ordinarily reject."
Along with the criticism, support for Nelson has emerged from surprising corners. Russell Berman, a professor of German studies and comparative literature at Stanford University and past president of the MLA, is another critic of the academic boycott movement. He came to Nelson's defense this week, even though he said he and Nelson don't have a long history as political allies.
Given that Illinois has a diversity policy that includes respect for others' perspectives and world views, and that Salaita's tweets "indicate that he would not respect others' opinions on the Middle East," Berman said Nelson's conclusion "is reasonable, and I agree with him."
Agree or disagree, Berman added, the "ad hominem attacks" on Nelson are "reprehensible." Similarly, he said, "it is appalling when [Salaita's supporters] blame pro-Israel or Jewish groups," as some commenters have. Berman said that there's no evidence thus far, only innuendo, that outside pressure influenced the university's decision and the "fact that pro-Israel groups are nonetheless blamed is evidence of a rampant anti-Semitism in this affair, cut from the same cloth as the recent riots in France."
Noam Neusner, a spokesman for the Israel on Campus Coalition, with which Nelson has worked, agreed that bias was at play. He said it was important to ask why "the academic community can permit the ongoing intimidation of professors and campus community members who take a different point of view regarding the Middle East." He said critics were attempting to limit Nelson's right to "do what professors do, which is to examine the facts, provide insight and examine falsehood."
Asked if he thought he was the target of anti-Semitism personally, Nelson said no (he was raised in a liberal Jewish household). More broadly, he said, "Since there is now a growing conspiracy theory that both I and national Jewish organizations were involved in the decision -- even though I never communicated to any senior administrator about Salaita and I do not know of any Jewish organizations who made any effort to intervene -- the chancellor could help lance this partly anti-Semitic boil by firmly denying these accusations. Whether the university and its legal advisers will do so remains to be seen. I am not holding my breath. This is an issue the university could address if the courage and requisite sense of social responsibility could be located somewhere in the administration building." (Nelson noted that the university could be protecting itself legally by staying quiet.)
As for allies lost and found through this most recent debate, Nelson said: "I very much welcome the email support I have received from old and new friends and the informative discussions we have had. A few friends have broken with me, though I have not broken with anyone. Indeed, I know of no other issue more likely to break up friendships."
He added: "Part of what faculty can contribute is the example of rational discussion about the Middle East. Such a contribution gives a public model of the negotiations and mutual respect critical to resolving the conflict. Hatred and personal abuse only makes matters worse."
Addressing one of the most common criticisms -- that he has a "blind spot" when it comes to Israel -- Nelson pointed to his past support of controversial scholars with opposing views on Israel. Nelson has also been critical of Israeli policy, such as in an essay about the boycott he wrote for Al Jazeera last year. "Israel must end the occupation, free the Palestinian people, and give up most of the West Bank if it is to preserve its democracy and save its soul," Nelson wrote. "But Jews are not going to give up their aspirations for sovereignty any more than Palestinians are. Thus, the push for academic boycotts only hardens the extremists on both sides, and moves us further away from peace. What is lacking is the capacity of each side to exhibit any empathy for the other; the binary approach that BDS embodies is harmful at once for peace and for academic freedom."
All that said, Nelson said in the email interview, "I do operate from a conviction that a Jewish state has a right to exist within the 1967 borders. That is a political position I am open about. So I reject arguments that Israel has no right to exist. Do [boycott advocates] who think the Jewish state should be dissolved have a blind spot about Israel and the rights its citizens have to self-determination? Being fair does not require you to abandon your political views, a position it is rather ironic for BDS advocates to take. The only way to decide if I am wrong about the Salaita decision is to engage in rational argument, not hurl insults."
Stanley Fish, a professor of law and humanities at Florida International University who has written extensively on academic freedom, said there are indeed many questions that remain to be answered about the Salaita case and, by extension, Nelson's position. Ultimately, he said, an appointment only should be revoked if something in the scholar's application, such as a letter from a reviewer, reveals that the professor is professionally incompetent, or uses his political views to "enlist" students, rather than educate them. Tweets alone -- however uncomfortable they could make students or colleagues -- aren't enough.
"Usually [Nelson] and I, when we have these debates, I'm usually much to the right of him and he's much to the left of me, and in this instance we seem to have traded places a bit," Fish said.