You have /5 articles left.
Sign up for a free account or log in.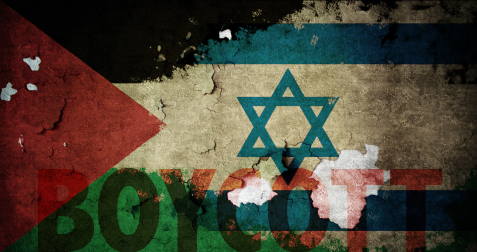 The war in Gaza has spurred a flurry of statements and letters on the part of concerned academics -- and many expect debate about the Israeli-Palestinian conflict to grow on U.S. campuses in the year ahead.
Among the recent statements, the executive committee of the American Studies Association, whose members voted to back the boycott of Israeli universities in December, issued a statement condemning Israeli attacks on Palestinian universities and calling upon the United States to withdraw its political, financial and military support for Israel. The executive committee of the Cultural Studies Association released a similar statement, while the Middle East Caucus of the Society for Cinema and Media Studies issued a letter condemning Israeli military actions in Gaza as "having reached genocidal proportions" and expressing its support for the international boycott, divestment and sanctions (BDS) movement against Israel. 
The prestigious British medical journal, The Lancet, in July published an open letter signed by 24 medical doctors and scientists denouncing Israeli actions in Gaza as a "crime against humanity," prompting both expressions of support and missives decrying the original letter as one-sided and inappropriate for the journal to publish. (To which Lancet editors responded, in an editorial, that the journal's "responsibility is to promote an open and diverse discussion about the effects of this war on civilian health.") 
At the same time, more than 15,000 people have signed a Change.org petition demanding that the University of Illinois at Urbana-Champaign rectify its 11th-hour revocation of an employment offer for Steven Salaita. Salaita's strongly worded tweets condemning Israel's actions in Gaza seem to have cost him a promised professorial post in Illinois's American Indian Studies program. Salaita, who is among the leaders of the academic boycott movement, posted tweets such as this one: "At this point, if Netanyahu appeared on TV with a necklace made from the teeth of Palestinian children, would anybody be surprised? #Gaza." 
Notably, not all the criticism of Israel from American (and British) academe has taken the form of a call for boycott. But against the backdrop of heightened criticism, both proponents and critics of the academic boycott are anticipating more activism related to the BDS movement on American campuses this fall. Advocates argue that an academic boycott is a powerful tactic through which scholars can exert political and moral pressure on Israel to change its policies toward the Palestinians, while opponents say that academic boycotts violate the fundamental scholarly value of free exchange and, further, that Israel, of all the wrongdoing nations in the world, is being unfairly singled out for censure.
The boycott movement has "gathered momentum and you see that in the responses to the present offensive against Gaza," said David Lloyd, a distinguished professor of English at the University of California at Riverside and a member of the organizing collective for the U.S. Campaign for the Academic and Cultural Boycott of Israel.  "It's now almost a given that when people talk about what's happening and what to do about it, the first thing that comes up is BDS."
In other words, Lloyd argues, "I think around the country it's no longer fringe thinking that we must move to boycott."
The American Association of University Professors opposes academic boycotts as being incompatible with a commitment to the free exchange of ideas. It has also released a statement in support of Salaita, which asserts that "there is good reason to fear that Professor Salaita's academic freedom and possibly that of the Illinois faculty members who recommended hiring him have been violated "
"I think efforts to promote the academic boycott of Israel will continue and perhaps even intensify, but at the same time I also think that attempts to restrict the academic freedom of pro-boycott advocates and other advocates of the Palestinian side, whether they advocate a boycott or not, will also increase," said Henry Reichman, the chair of the AAUP's committee on academic freedom and tenure. 
"I'm not happy about either development," Reichman said. "I think they're both a function of the duration of this conflict and the seeming intractability of it."
As it is, the academic year that recently ended was arguably the tensest yet when it comes to these issues. Student government organizations at well over a dozen American campuses took votes on the question of whether universities should divest from companies with ties to the Israeli military. Most of these resolutions failed, but a handful passed after debates that can best be described as deeply contentious. 
Meanwhile, after the American Studies Association endorsed the academic boycott in December – becoming the second American academic association, after the Association for Asian American Studies, to do so -- more than 200 college presidents as well as major presidential associations such as the American Council on Education issued statements condemning academic boycotts as violations of academic freedom and principles of free exchange. Some universities announced plans to withdraw as institutional members of the ASA. The association faced criticism in the press and legal threats and bills introduced in several state legislatures threatened to restrict the ability of universities to pay for membership fees and conference costs associated with organizations that endorse an Israel boycott. (An anti-boycott bill was also introduced in the U.S. House of Representatives.)
But if the hope was that the boycott movement would be nipped in the bud – at least as far as scholarly associations are concerned -- that hasn't been realized. The ASA for one has continued to be engaged on Israel-related issues, among other things issuing the recent statement on Gaza and disseminating a letter calling on scholars not to speak at Illinois until it reverses its stance on Salaita. The association's president, Curtis Marez, said via email that the ASA has experienced a 20 percent gain in individual membership since this time last year, while institutional membership has remained steady. He said that the association has also raised about $50,000, mostly in $50 to $100 donations, for its "Stand with the ASA" campaign, launched in the wake of the boycott vote.   
"One lesson is that a scholarly association like the ASA can support a boycott of Israeli academic institutions and not only survive but thrive," said Marez.
Other U.S.-based disciplinary associations that have endorsed the academic boycott of Israel include the African Literature Association, the Critical Ethnic Studies Association, and the Native American and Indigenous Studies Association. A debate within the much larger Modern Language Association on a resolution that called Israel an "occupying power" and criticized its visa policies vis-à-vis the admission of foreign scholars seeking to work at Palestinian universities (but did not go so far as to call for a boycott) was backed by a majority of members who voted, though the total number of 'yes' votes fell short of the minimum threshold required for the resolution to become association policy.  
The boycott movement has made comparatively few inroads in the natural and physical sciences -- where the big research dollars are and where ties between Israeli and Western universities have been growing -- but there does seem be increasing sympathy for the cause in the humanities and social sciences. Looking ahead, the American Anthropological Association has announced plans to promote "a conversation" on the question of whether or how anthropologists should take a collective stance on the Palestinian conflict at its fall conference.
As for the regional specialists, the Middle East Studies Association has not weighed in directly on the question of academic boycotts since 2005 – when its Committee on Academic Freedom wrote a letter opposing boycotts of Israel's Bar Ilan and Haifa Universities – but there's clearly interest in the tactic among its rank-and-file. More than 400 professors and librarians in Middle Eastern studies have signed a letter criticizing Israeli actions in Gaza and backing the boycott of Israeli universities, which are described in the letter as being complicit in the oppression of Palestinians. 
"The main goal right now is to open a debate," said Jens Hanssen, an associate professor of Middle Eastern and Mediterranean history at the University of Toronto and an organizer of the letter. "Right now the MESA leadership is reluctant to open that debate and for good reasons. It's afraid of fragmentation in the organization." (For his part, MESA's president, Nathan J. Brown, said via email that "the petition is not aimed at MESA so there is nothing for the organization, as opposed to its members, to respond at this point." He added that he anticipates a lot of discussion about Gaza and BDS at the annual conference, scheduled for late November, but said that at this point the topic is not on the agenda for the business meeting.)
Hanssen -- who emphasized that he was speaking only for himself and not for any of the other signatories -- said he's been struck by the eminence of the scholars who have signed on to the Middle East scholars' letter. Among the signatories are endowed chairs at Ivy League universities and multiple former presidents of MESA. 
"The Israel lobby may try and discredit us but it gets more and more difficult the bigger our list of signatories becomes and the more senior scholars sign up," Hanssen said, adding that, the Salaita case aside, he hopes that BDS proponents "may have begun to break the barrier of fear of reprisals by university administrators and funding bodies with vested interests in Israel."
"There was a time when this boycott issue was done by just a few younger scholars, sometimes even Ph.D. students, who tend to perhaps be more radical," he said. "But now it doesn't seem to be driven by just a few people."
Asaf Romirowsky, the executive director of Scholars for Peace in the Middle East, a pro-Israel faculty organization, worries that anti-Israel, pro-boycott views are "cascading" through academic departments across the various disciplines and that the conflict in Gaza will only exacerbate what he sees as the problem of a biased narrative being presented on campuses.
"Campuses are very critical of Israel," Romirowsky said. "If you're looking at a general sense of the mood on campus, [criticism of] Israel has unfortunately become a litmus test for many academicians about being a good social scientist and a good liberal."
In anticipation of continuing tensions, Hillel International has announced plans to "proactively support Jewish students" on campuses this fall and to offer educational programming on the conflict in Gaza. Among other activities, Hillel has hired a new vice president for Israel education and engagement -- a joint appointee of Hillel and the Jewish Agency for Israel -- and is directing funds raised from special grants to 50 campuses "in need of additional support in facing anti-Israel activities." 
"If you ask me to anticipate what they [BDS activists] are doing, I anticipate more activity from them aimed at campus organizations and academic organizations that they would like to get on board to reject cooperation with Israel," said Gabriel Noah Brahm, an associate professor of English at Northern Michigan University and the co-editor, with Cary Nelson, of the forthcoming book, The Case Against Academic Boycotts of Israel (Wayne State University Press).
"But if you ask me to prognosticate further, I think what's likely to happen is what we've seen already: that is they'll get a few publicized minor victories and many more failures and rejections of their agenda," Brahm said. He noted as examples the failure of the MLA resolution to pass (despite, as noted above, being approved by a majority of the membership who voted) as well as defeats for various divestment resolutions proposed at the student government level last year and even (outside of higher education) the stymied effort to boycott Israeli-made products at the Park Slope Food Co-op back in 2012. "When liberal, fair-minded people get more educated about the issues, as they will, I think they'll continue to reject BDS," said Brahm, who will be a visiting scholar this fall at Hebrew University, in Jerusalem.