You have /5 articles left.
Sign up for a free account or log in.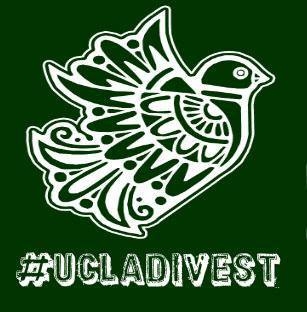 Courtesy of UCLA Students for Justice in Palestine
It was an exceptionally busy academic year for pro-Palestinian student activism on campus.
The American Studies Association's December resolution to endorse the academic boycott of Israel got an extraordinary amount of ink, but arguably it was the students, not their professors, who led the boycott, divestment and sanctions (BDS) push against Israel on campuses this year. Student government associations at well over a dozen campuses took up resolutions calling on their universities to divest from companies with ties to the Israeli occupation of Palestinian territories. Most failed after contentious debates but a handful of such resolutions passed, including those at the Universities of California at Riverside and at Santa Cruz (though the Santa Cruz vote is currently under review – more on that below).
Among the events of the past semester, the student government president at Loyola University Chicago vetoed a divestment resolution, citing the harm it had caused to the student community. Across town, at DePaul University, pro-Palestinian activists bypassed the student government altogether and a student body referendum advocating divestment passed by a 1,575-1,333 margin. In a letter to the student body, DePaul's president, the Rev. Dennis H. Holtschneider, described the divestment resolution as "problematic in a number of ways," not least because of the complexity of the Israeli-Palestinian conflict, but said he would recommend the issue to the university's Fair Business Practices Committee for consideration.
At the University of South Florida, pro-Palestinian activists recently delivered a divestment petition with 10,000 signatures directly to the investment board of the university's foundation, which promptly rejected it.
Pro-Palestinian activism is not new in American higher education. But the international BDS movement has only recently become a prominent -- and highly contentious -- issue at American colleges and universities.
As they've aligned themselves with the BDS movement, the Students for Justice in Palestine chapters that have coordinated much of the activity on campuses have come under increasing scrutiny for their tactics. The tactic of slipping mock eviction notices under dorm room doors to raise awareness of the removal of Palestinians from their homes has been especially controversial and has inspired charges that Jewish students have been targeted as the recipients of such notices, allegations that pro-Palestinian activists routinely reject (see, for example, this statement from New York University's SJP chapter after a mock eviction notice action there this spring). A probe at Rutgers University following the distribution of mock eviction notices last fall found no evidence that any single group of students had been targeted; a similar inquiry at Florida Atlantic University a year earlier came to a similar conclusion, as the The New Jersey Star-Ledger and Florida's Sun Sentinel, respectively, reported. 
In what may have been the most high-profile SJP-related story of the year, Northeastern University temporarily suspended the campus chapter this spring due, in part, to their alleged violation of university policies in distributing mock eviction flyers. (A full list of the charges levied against the group, as well as SJP's response, can be found here.) The group has since been reinstated on a probationary basis in what civil rights advocates have hailed as a victory for free expression on campus. 
And at Vassar College, the administration launched an investigation of the fledgling SJP chapter in May after a member posted an image of a Nazi propaganda poster to the group's Tumblr feed. The Vassar SJP subsequently condemned hate speech and apologized for offensive social media posts made in its name, writing in a statement that "up until this point, the social media platforms (tumblr and twitter) associated with SJP Vassar's name have been managed by one person and the SJP general body was not involved in decisions made about what was being posted." 
As pro-Palestinian, pro-BDS activism has increased on campuses, it's upset many pro-Israel students, who question whether student governments are being urged to hold Israel to higher standards than other countries in the world and whether the Israeli-Palestinian conflict is being portrayed accurately in campus discussions and debates. 
"There was more anti-Israel and anti-Semitic activity on American campuses in this past one year than there have been in the last 10 years combined," said David Eden, the chief administrative officer at Hillel International.
"The goal of BDS is to sow the seeds of discord on college campuses," said Eden, who described the movement as "pro-hate" and "anti-peace." (He also noted that Palestinian Authority President Mahmoud Abbas has come out against it.) 
As pro-Palestinian activism and more specifically pro-BDS activism has increased on campuses – and indisputably it has – so has the backlash, said Dima Khalidi, the director of Palestine Solidarity Legal Support and a cooperating counsel at the Center for Constitutional Rights. "The growing trend is to label anything and everything that criticizes Israel as anti-Semitic, to say that divestment itself, or the BDS movement itself, is anti-Semitic and is motivated by a hatred of Jewish people, not by these 'alleged' human rights violations" on Israel's part," Khalidi said in a phone interview.
"That really underlies almost all of the repression we see."
Student Government Actions
Student governments are increasingly a major front in the BDS movement. Student government leaders, who historically have spent their time worrying about tuition increases or library hours or discounted football tickets, have increasingly found themselves forced to take a side in the BDS debates.
Among the most contentious of the student government debates was the one at the University of Michigan this March, in the wake of which the local media reported incidents of hateful and threatening speech levied against people on all sides: student government representatives, members of the Palestinian solidarity group that proposed the resolution, and members of Jewish organizations. The Zionist Organization of America wrote to Michigan's president to object to reports of anti-Semitic slurs; in a May 14 response, Michigan's vice president and general counsel, Timothy G. Lynch, reported that while he could not comment on particular cases, the university's Bias Response Team had investigated 22 complaints regarding student conduct during the BDS debates, seven of which were filed by people who said they felt targeted for their Jewish identity. (A Michigan spokesman said that Lynch's letter is the university's most up-to-date statement on the matter and that the number of bias complaints reported in the letter remains accurate.)
"The campus simply devolved into a place of high tension where many students felt or were made to feel uncomfortable and unsafe," Bobby Dishell, Michigan's student government president, said via email. "It was extremely difficult to see. I personally experienced intimidation."
Dishell, who opposed the divestment resolution, which failed to pass, said that he doesn't think that student governments have a role to play in weighing in on the Israeli-Palestinian conflict. "We are not set up, or designed, to be a venue to make decisions regarding geopolitical issues," he said. "It is imperative that conversations occur on campus to bring awareness of problems for which students have concerns. However, it is vital that student governments spend our short time working to better deficiencies on campus where there can be consensus created and where student governments actually have the ability to effectuate change within the frameworks of their constitutional mandate."
The divestment votes are largely symbolic as the student governments themselves don't control the university's investments. Those who are pushing these resolutions, however, argue that there are not only moral but also practical arguments for bringing these matters up to the student government to decide.
"From a procedural standpoint, traditionally the way BDS campaigns have worked for the University of California is in order for students to get priorities adopted by the regents we first have to show that students support the idea," said Rahim Kurwa, a Ph.D. student in sociology at the University of California at Los Angeles and outgoing vice president of the SJP chapter there.
"Our framework is we need to go to the regents with a majority or supermajority of the UCs on board through these types of resolutions that show democratic support for the idea," Kurwa said.
At UCLA, the debate over student government's proper role in responding to the Israeli-Palestinian conflict has been especially heated. After the student government rejected a divestment resolution in February, the SJP chapter filed a conflict of interest complaint against two student government representatives who had received free trips to Israel paid for by the Anti-Defamation League and American Jewish Committee, respectively. The board adjudicating the case recently ruled in favor of the student government representatives, finding no conflict. 
There's no double standard here, Kurwa said of the conflict of interest challenge. "If a pro-Palestinian organization [instead of a pro-Israel organization] were to give an elected official the equivalent of the value of this trip, which is $5,000, $6,000, $7,000, which is half a year's tuition, people have every right to expect that future council member's actions to come under scrutiny if they vote in favor of divestment," he said.
Israel advocacy organizations have long cultivated student leaders by inviting them to participate in free trips to Israel or, in the case of the American Israel Public Affairs Committee (AIPAC), to Washington, D.C. for its annual conference. But the SJP at ULCA has subjected such trips to newfound scrutiny, asking student government candidates to sign an "ethics pledge" saying they will not participate in trips sponsored by AIPAC, the Anti-Defamation League or the Hasbara Fellowships on the grounds that these organizations allegedly promote Islamophobia. SJP leaders have emphasized that the pledge also includes a blanket prohibition on any trip sponsored by an outside organization that is deemed to be discriminatory in character, but UC President Janet Napolitano and UCLA chancellor Gene D. Block have both issued statements criticizing the pledge for singling out Israel trips in particular.
"I am troubled that the pledge sought to delegitimize educational trips offered by some organizations but not others," Block wrote. "I am troubled that the pledge can reasonably be seen as trying to eliminate selected viewpoints from the discussion." 
After the student government at UC Riverside passed a resolution calling for the University of California to divest from corporations profiting from the occupation of Palestinian territories, the university administration put out a statement distancing itself from the students' stance, noting that UC policy calls for divestment from a foreign country only in cases in which the U.S. declares its government guilty of acts of genocide.
At UC Santa Cruz, where the student government chair is currently reviewing about 10 different procedural steps that led to a successful divestment vote – including a vote to suspend a bylaw requiring a two-thirds majority and take a simple majority vote instead – Chancellor George R. Blumenthal sent the student commissioners a letter dated May 30.
"I am writing because I am concerned that your approval of this resolution could have a chilling effect on individuals within our campus community. However unintentional, its passage may create an environment in which some of our Jewish students feel alienated and less welcome on our campus," Blumenthal wrote, adding that he feared passage of the resolution would serve to suppress "full and open discussion and debate" on the Israeli-Palestinian conflict.
"In that vein, please know that I am not questioning your right, as [Student Union Assembly] commissioners, to consider and vote on such resolutions," Blumenthal wrote. "But if it is determined that you need to revisit this particular one, I would respectfully urge you to consider the issues raised in this letter."
"The thing about these debates that I think people who are advocating for them miss is the sense of otherness it creates on campuses, where people are divided into camps," said Jim Atkins, the executive director of the UC Santa Cruz Hillel.
Several racial and ethnic student organizations endorsed the divestment resolution at UC Santa Cruz, leading Amanda Botfeld, a Jewish student and the editor of the campus's Leviathan Jewish Journal, to feel like various minority groups on campus banded together against another minority group – Jewish students.  "It's been very divisive for the campus climate; it's been very dangerous," she said.
 "In terms of campus climate, the ironic thing is that Middle Eastern students have reported feeling unsafe at UC for the past two years," said Elaine Ejigu, one of four co-chairs of the SJP at Santa Cruz. She described the divestment resolution as a victory not just for Students for Justice in Palestine but as "a win for students of color on campus."
"I think it does make an impact," Ejigu said of the vote. "It shows that when students work hard and work together we can accomplish things. That's what I think is so problematic about this review [of the vote]. It shows that student government is not valued; even the sanctity of student government is not safe."
At least one student government has moved to prevent a potentially divisive divestment vote in the future. The Associated Students at Western Washington University voted last week that it "shall not take positions advocating divestment from, boycott of, sanctioning, or ceasing collaboration with companies, products, or organizations due to their nation of origin." The resolution, which passed 7-0, stipulates that the student government has "an obligation to focus its attention and resources primarily on addressing issues directly impacting the general welfare of the student body" and asserts that "boycott, divestment, and sanction measures rooted in national origin or other identity-based features can cause students to be targeted on the basis of nationality."
"Our main goal was to set some positive proactive precedent that preserves inclusivity and safety on our campus," said Carly Roberts, who finished her term as Associated Students president on Friday.
In a statement, Rob Jacobs, the Northwest regional director for StandWithUs, a pro-Israel organization that has been active in opposing BDS campaigns on American campuses, applauded the Western Washington student government "for taking a strong, moral, and proactive stance against the targeting of students based on their identity. We've seen how anti-Israel divestment initiatives spread hatred and misinformation about Israel. BDS undermines education, mutual respect, and understanding on campuses, and does nothing to promote peace, justice, or human rights in the Middle East."
Title VI Complaints
Khalidi, of Palestine Solidarity Legal Support, said that universities are under increasing pressure from outside groups to "do something" about the growing activism. "Pressure tactics on universities are a major trend," she said, noting that one tactic in recent years has been to file complaints with the U.S. Department of Education alleging that a university has not responded appropriately to the creation of a hostile environment for Jewish students according to its obligations under Title VI of the Civil Rights Act.
In dismissing such Title VI complaints against three UC campuses last summer, the department's Office for Civil Rights (OCR) offered some clues about how it will adjudicate claims regarding pro-Palestinian or anti-Israel activism. In the dismissal of the complaint against the University of California at Berkeley, for example, OCR determined that allegations that mock military checkpoint demonstrations held by the SJP chapter during "Israeli Apartheid Week" created a hostile environment for Jews, as well as charges that students made statements against Jews during a student government debate on divestment, did not constitute actionable harassment. The OCR said that both charges involved "events that constituted expression on matters of public concern directed to the university community" and that, in the university environment, "exposure to such robust and discordant expressions, even when personally offensive and hurtful, is a circumstance that a reasonable student in higher education may experience."   
"These are really important decisions," Khalidi said. "They say that most of the things that are being complained about are speech on matters of public concern. Just because some students may not agree with it, may be offended, doesn't make it discrimination or harassment under the law."
Susan B. Tuchman, director of the Zionist Organization of America's Center for Law and Justice, which in 2011 filed a still-pending Title VI complaint against Rutgers University, emphasized however that it's not just a matter of Jewish students being offended, it's a matter of them feeling unsafe or threatened in cases. At Berkeley, for example, she cited the widely reported case of a student who said she was rammed with a shopping cart in 2010 while holding a sign that said "Israel Wants Peace." 
The ZOA -- which has taken a harder line on the Israeli-Palestinian conflict and American student activism than many other pro-Israel groups -- expressed dismay at the dismissal of the three Title VI cases last summer in an op-ed titled "U.S. Government Doesn't Enforce Law Protecting Jewish Students." But Tuchman said that she continues to see Title VI as a useful avenue for recourse.
"We've been able to use Title VI effectively in situations even without filing a formal complaint, just by reminding a school of its obligations under Title VI," she said. "In that sense it's been useful and I think if the policy were vigorously enforced by the Department of Education, it would be incredibly useful."