You have /5 articles left.
Sign up for a free account or log in.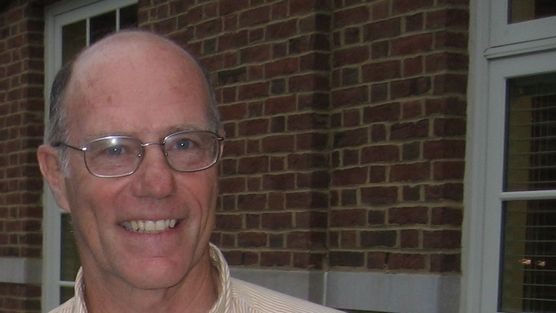 In the aftermath of the Steven Salaita case at its Urbana-Champaign campus, the University of Illinois Board of Trustees is set to consider another controversial faculty decision this week: that of James Kilgore. The adjunct professor of global studies and urban planning received word last year that although he was scheduled to teach classes this semester, his service was no longer needed at the university, ever. Explanations were few and far between, but Kilgore and his supporters believe that a local newspaper article detailing his criminal past as part of the Symbionese Liberation Army caused the university – which knew about his record and hired him anyway – to reverse its position.
To some observers, the move was the right one. Kilgore was involved in a 1975 bank robbery that resulted in the murder of an innocent woman, Myrna Opsahl, and he was a fugitive for more than 25 years before he was captured in South Africa. Following his 2002 arrest, he spent six years in prison for second-degree murder (he wasn't the gunman), possession of an explosive device and passport fraud. Critics said he should not be teaching at a public university.
But other observers – including many faculty members at Illinois who knew Kilgore as a valuable colleague – saw the university as bowing to outside political pressure, trampling adjunct faculty rights and, perhaps most disturbingly, withdrawing its commitment to helping ex-convicts move on with their lives. Kilgore had gotten a Ph.D., taught and published, started a family (his wife is a tenured professor at Illinois), and rejected what he calls the "politics of small-group violence." Now Kilgore wanted to serve the university, supporters said. Wasn't that a story that demonstrated the power of higher education, and of redemption?
Kilgore's supporters quickly formed the Friends of James Kilgore to petition for his reinstatement. Their efforts, in part, caused the university to create a faculty committee to study the circumstances under which he had been hired, assess his "employability," and to make recommendations for how the university should handle applicants with criminal records. Inside Higher Ed obtained a copy of the results of that investigation, which the board is set to consider at its meeting Thursday. The 19-page report describes Kilgore as having been upfront about his history with those who hired him, and a capable employee who excelled at teaching and the other hourly positions he held over four years. And although the report recommends the creation of a criminal background check policy and procedure for all employees, it also recommends "individualized assessment" as to whether a criminal history precludes a candidate from a position.
In the meantime, it says, Kilgore should be eligible for hire.   
"[The] committee does not support a blanket or permanent exclusion of employment for Mr. Kilgore," the 10-member, provost-appointed faculty committee wrote. "The record demonstrates that Mr. Kilgore has been a successful employee and has contributed to the scholarly and academic missions of the campus in the academic hourly and visiting specialized positions he has held over the last four years."
Between May and August, the committee met eight times to review Kilgore's employment records, consider the university's existing criminal background check policy and those of peer institutions, and interview five faculty members who had hired Kilgore in different departments and programs. All but one hiring professor knew about Kilgore's past; that professor said he'd picked Kilgore based on his already strong reputation within the university. 
Kilgore wasn't legally obligated to disclose his history, but did so with the four other hiring faculty members. One professor went so far as to contact Kilgore's parole officer about employing him. Another professor, who recruited Kilgore to develop an incarceration bibliography for a growing incarceration studies program, reported hiring Kilgore not "in spite of his past," but "because of his past." That professor reported citing Kilgore's writing on post-prison re-entry into society in her own work.
Above and Beyond
By all accounts, Kilgore went above and beyond the call of his numerous adjunct and hourly positions, such as by securing $2.7 million in grants for the Center for African Studies after it lost federal funding and had to shed permanent staff, and by organizing special events, such as one on South Africa's Freedom Day. One professor described Kilgore's teaching style as "open and non-dogmatic," to positive student response.
Beyond Kilgore, the committee also investigated Illinois's background check policy. At the time of Kilgore's hire, the university required criminal background checks only for those employees working in "security-sensitive" positions, such as with children, firearms or large amounts of cash. There is no presumption of non-hire under that policy; candidates with criminal records are referred to a university investigative review committee, which determines the "risk" related to employment in a particular position. Candidates who are turned down generally may apply again in one or two years.
Pointing out that a number of peer institutions require background checks for tenure-line and adjunct faculty working even in non-security-sensitive positions, and that such policies have spread in the last two years especially, the committee recommends that the university develop criminal background checks for all employees, in consultation with the Academic Senate.
The committee recommends that the policy should "include the careful exercise of professional judgment in assessing such factors as those evaluated by the hiring officials who approved [Kilgore's] appointment," such as length of time since release from prison, development of skills since the crime, personal motivations for seeking work, letters of employment and character reference, and appropriate qualifications.
Still, it says that any faculty hiring decision should be based on "individualized assessment of whether an individual should not be allowed employment based on his or her criminal history," with "input from the relevant stakeholders who can appropriately inform the question of job relatedness and business necessity, including tenure-system faculty involvement."
The committee wrote that because developing such policies and procedures will take time, Kilgore should be allowed to be employed at the university pursuant to hiring practices currently in place, immediately.
The committee submitted its report in late August and the Illinois board initially was supposed to consider the report at its September meeting. That was delayed in part because the board considered – and approved – at that meeting the controversial revocation of Salaita's tenured appointment to the American studies program, for the tone of the anti-Israel tweets that made headlines this summer. (Critics said the tweets were unprofessional and arguably violent, while supporters said his most offensive posts were taken out of context and were protected, personal speech.)
In an email to Kilgore obtained by Inside Higher Ed, Ilesanmi Adesida, provost, said he "concurred" with the findings of the faculty report. A university spokeswoman did not immediately respond to a request for comment Sunday.
In an email interview, Kilgore said that despite the additional wait, the process "seems to be moving along at the speed of light," at least compared to spending six years in prison. But he hopes to be able return to the university soon "because I love teaching and the whole educational process."
Kilgore wouldn't comment on how he thought the board might interpret his report, but he said he was grateful that the faculty committee worked so thoroughly and with such "integrity."
"In a way, I have been privileged to have a committee investigating my situation," he said. "Every year, thousands of adjunct and contingent faculty lose their contracts without explanation."
Asked about how his case relates to more general adjunct faculty employment issues, he said: "I hope my case does bring to light some of the issues of the precarious nature of adjunct employment in higher education and that some adjunct and contingent faculty, even if they do not have a criminal background, can connect to my situation."
Whatever the board decides, if it decides anything Thursday, Kilgore cautioned against the development of any background check policy that would "place further obstacles in the path to employment for formerly incarcerated people."
"This goes against the national trend, which is to acknowledge that far too many people in this country have felony convictions and keeping such people from accessing employment is not only going to make their lives and those of their family members more difficult but will also have a negative impact on public safety."
As the old Bob Marley song goes, he said, " 'A hungry man is an angry man.' I think that goes for women, too.  And a person without work is definitely going to be hungry."
D. Fairchild Ruggles, a professor of art history and landscape architecture, has been a vocal supporter of both Kilgore and Salaita. Although their cases are very different – perhaps most importantly because, as an adjunct faculty member, Kilgore had no assurances of due process – Ruggles and others have said that both cases raise questions about the university's commitment to shared governance.
Ruggles is also a leader of the Friends of James Kilgore, which this morning will hold an on-campus press conference to discuss the major findings of the committee's report.
"We are hoping – despite recent contrary evidence – that the Board of Trustees will respect the academic expertise of department heads and deans who are the best qualified to judge who should or should not teach on this campus," Ruggles said. "And we hope they will respect the work of the provost-appointed committee that was charged with reviewing the qualifications of James Kilgore to teach [here] and propose policy to be followed in such cases in the future."
Ruggles further qualified the Friends' expectation, saying that the faculty has seen the board make decisions based on "personal prejudice that then have a negative impact on the university." She said that because the board isn't based in Urbana, it didn't understand how its decision would impact the university's international reputation. Thousands of scholars worldwide have signed petitions saying they'll boycott Illinois based on the Salaita vote. (Many professors also have come out in support of the university's decision, saying Salaita crossed a line.)
"The university was shamed and now operates under a cloud of censure that casts a shadow over everything we do here," Ruggles said, suggesting that a faculty member be granted a board seat to advise in personnel decisions.
Kirk Sanders, chair of the philosophy department at Illinois, also said there are some "important, and unhappy, parallels," between the two cases. "At root, both provide clear examples of senior [university] officials using grounds other than relevant qualifications or academic performance to make decisions about the employment of academic personnel who had received the endorsement of their respective units."
It's unclear how the board will act regarding Kilgore's case. In the Salaita decision, there was one dissenting member: James D. Montgomery, who, in his remarks about that case, said the university had made some "bad miscues" in recent years that were giving it a "bad name." It's unclear if he was referring to the Kilgore decision. Montgomery did not immediately respond to a request for comment.
Supporting a Lifestyle?
One board member, however, has given some indication that he may be opposed to Kilgore returning to the university. In a September article from the News-Gazette, the newspaper that published the exposé that preceded Kilgore's non-reappointment, board chairman Christopher Kennedy is quoted as criticizing the Kilgore report. (Kennedy also was critical of Kilgore in May, when news of his non-appointment broke, telling the newspaper that he didn't want to "prejudge" the process, but that the board's "general position" was to be concerned about using taxpayer dollars to underwrite "this lifestyle.")
"In my mind, it didn't address the issues that I thought the board had asked that it address. ... It deals more with: 'was the paperwork filled out correctly?' I don't think that was the board's concern," Kennedy this semester, after reading a draft of the report. "I think we live in two different worlds, and we need to be sensitive to both of them. I think the board wants to be respectful of the academic enterprise and their day-to-day existence. We also live in a state and we get a lot of public money and taxpayer dollars. It's a lot to wrestle with."