You have /5 articles left.
Sign up for a free account or log in.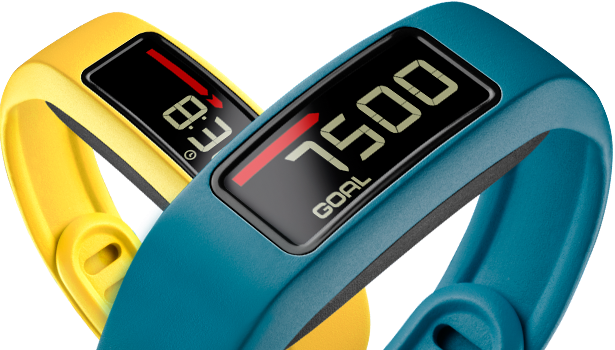 Online students at Oral Roberts University have a new item to add to their college shopping lists: a smartwatch.
O.R.U. is one of few institutions piloting wearable technology this spring, requiring all new online students to purchase a smartwatch. The experiment, which began in January, initially seeks to extend the university's belief in the importance of physical fitness to online students, but may later this year give researchers insight into student motivation.
The university has another reason for testing whether students benefit from wearable technology. The rapid pace of technological change means that regardless of the institution's interest in fitness bands, students will soon be showing up to campus wearing those and other devices strapped to their wrists.
"If you have a piece of technology that remains separate from the entire learning process, there's a higher probability that it remains a fad that comes and goes," said Kathaleen Reid-Martinez, O.R.U.'s provost. "If we do not begin to experiment with these wearable technologies in natural areas, I don't think we'll be able to harness the technology for the learners of the future."
Wearable technology is one part of the larger concept known as the "internet of things," or I.o.T.do they say eye-aught? or should this have points? -sj *Eye dot oh dot tee dot it is -CS* for short. That idea, which Goldman Sachs has called "the third wave of the internet," envisions a future in which devices from watches to insoles to coffee makers can connect to the web, collecting and combining data from users' interactions with them to personalize their functions.
The prospect of a constant stream of student behavioral data also presents a tantalizing opportunity for researchers who see the internet of things as a means to personalize learning. These days, however, most of the interest in wearable technology concerns smartwatches and fitness bands -- especially with Apple's foray into the market next month -- but academics have found limited uses for augmented reality as well, particularly in medicine.
O.R.U. is also using fitness to explore wearable technology. The university requires that on-campus students show "satisfactory health and physical education progress." When it recently expanded its online degree offerings, academic leaders decided to extend that policy to online students.
"One of the things we know is that online learners suffer physically by taking online classes -- 'suffer' meaning more back pain, neck pain and so forth," said Michael Mathews, the university's chief information officer. In addition to tracking physical activity, the smartwatch used for the pilot, the Garmin Vivofit, can also notify students to get up and move after long periods of sitting still, he said.
The university collects the data through an online portal, where students can share their fitness goals and progress. New online students start every eight weeks at O.R.U., meaning that the university will steadily grow its fitness data collection program during the spring. By the fall, said Sergio Matviuk, dean of online and lifelong learning, researchers will analyze the data to see if the smartwatch motivated them to exercise more.
D2L (formerly Desire2Learn), the university's learning management system provider, also sees an opportunity in the internet of things. "As I.o.T. gains hold it will enable an even greater amount of teaching and learning data to be captured, expanding the possibilities for analyzing and improving education," C.E.O. John Baker said in an email. "Any device or structure related to education could be internet-enabled, meaning the IoT could measure time students spend on studying, reading a book, or attending class. The possibilities are endless."
On-campus students at O.R.U. still use a paper log to document their physical activity, but the university is moving toward electronic data collection, Reid-Martinez said. And while the pilot uses a specific device, the university I.T. office is working to make sure students can use whatever smartwatch or fitness band they normally wear.
"We'd all like to be through the gate, figuring out what works, what doesn't work," Reid-Martinez said. "If we tie that technology to our vision, mission and values -- when we see those aligning -- we want to be all over it."
'B.Y.O.D. on Steroids'
Most campus I.T. leaders have not placed the internet of things at the top of their agendas for 2015. Both last fall's Campus Computing Project survey and Educause's annual list of Top 10 I.T. Issues found I.T. leaders emphasizing hiring and training, with the internet of things only registering as one of many developing technologies survey respondents said they were keeping an eye on.
A separate report by Educause and the New Media Consortium corroborates those findings. The "adoption horizon" for wearable technology is two to three years away, the report reads, and four to five years away for the internet of things.
Those timelines echo what Michael D. Abbiatti, vice president for educational technologies for the Western Interstate Commission for Higher Education, or WICHE, said he has heard from the colleges and universities the organization works with. Yet the higher education sector's lack of planning for the influx of devices that connect to the internet, he said, makes it "one of the most vulnerable business sectors" in the country.
"I think one of the most interesting challenges with I.o.T. and wearable tech is the fact that people generally don't realize that it's here today," Abbiatti said. "We're getting I.P.-connected students showing up on our campuses with I.P.-enabled cars wearing I.P.-enabled tech carrying six, seven I.P.-enabled devices."
Abbiatti also serves as the executive director of the WICHE Cooperative for Educational Technologies, which helps member institutions improve their online educational offerings.
I.T. staffers are already familiar with the fact that students are bringing more and more wireless devices with them to college, bogging down campus networks and potentially creating security risks in the process. Some institutions, like Temple University, have embraced the "bring your own device" trend, creating data policies that protect sensitive information regardless of the device used to access it.
The internet of things, Abbiatti said, is "B.Y.O.D. on steroids, if you will."
Yet questions surrounding privacy and security -- not to mention cost -- may be preventing more colleges and universities from experimenting, Abbiatti said.
Indeed, other institutions have so far taken a more restrictive approach to wearable technology. City University London recently banned all watches -- not just those with the smart- prefix -- from exams because of the cheating potential in smartwatches. Watches are now treated like cell phones, according to a university spokeswoman. Before the exam begins, she said, students are required to remove phones and watches and place them under their desks.
Students have not objected to the new policy, the spokeswoman said, noting that "a number of universities" have since adopted similar watch bans.
"Last year, colleagues and invigilators [proctors] raised the issue of how we would identify a smartwatch in an examination setting," the spokeswoman said in an email. "In large exam venues, with over 100 students, it simply wouldn't be practical to ask invigilators to check each watch."