You have /5 articles left.
Sign up for a free account or log in.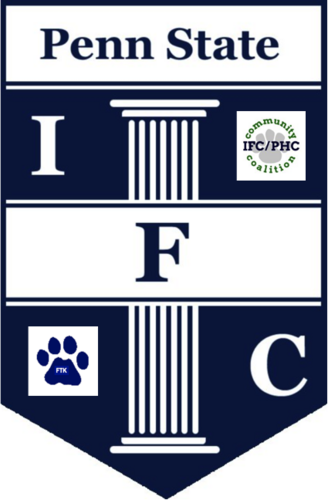 In May, Pennsylvania State University banned its chapter of Kappa Delta Rho -- the fraternity that maintained a private Facebook page that featured photographs of nude and partially nude unconscious women -- from campus for three years.
The decision, which was made after an investigation into the Facebook page also revealed incidents of sexual harassment and hazing within the chapter, overturned an earlier ruling by the university's Interfraternity Council. The council had recommended that the chapter keep its recognition but undergo education and training about sexual assault and bystander intervention.
It was a rare move for the university, which typically defers to the all-male council to determine disciplinary action for Penn State fraternities. That means a panel of fraternity members potentially decides on the guilt or innocence and punishment of a fraternity -- in this case one accused not only of degrading women generally but of violating the privacy of and harassing specific women.
"The university's educational purposes and its responsibilities compel a stronger response than you have recommended," Damon Sims, the university's vice president for student affairs, wrote in a letter to the IFC. "Our commitment to student involvement in institutional decision making remains important to us, and our action in this case should not be seen as a retreat from the commitment."
At most colleges, the punishment of wayward fraternity chapters is not often left to campus administrators, but to a panel of the fraternity members' peers. Administrators reserve the power to reverse those decisions or ban a chapter, but that process isn't always a simple one. And, as seen at Penn State, an IFC's idea of how to appropriately punish a chapter can vastly differ from that of the university. In cases that involve sexual harassment against women, student affairs professionals and women's advocates question whether all-male panels comprised of fellow fraternity members should be the ones making those decisions.
"No matter what path schools have for dealing with different student organizations, they have a responsibility to deal with this type of harassment," said Anne Hedgepeth, government relations manager at the American Association of University Women. "Colleges are on the hook for ending hostile environments, and hearing from diverse voices in those matters is important."
Fraternities at Penn State are private associations that are located on private property. They are governed by an interfraternity council that is associated with but independent from the university. Many colleges use a similar system: fraternities are sanctioned by the judicial boards of interfraternity councils, which fall under the umbrella of a trade association called the North-American Interfraternity Conference. Less commonly, the chapters may have their cases decided by Greek standards boards, which are similarly comprised of fraternity members but may also include sorority members.
Most disciplinary decisions are made by these councils and their judicial boards. Institutions do have the power to ban a chapter from campus by de-recognizing it as a student organization.
Penn State has reversed its IFC's recommendations in the past and banned chapters from campus, Sims said, making the university's decision last month uncommon but not unheard of.
"We reserve the right to intervene whenever a governing council reaches a conclusion with which we do not agree, which was the case with the recent Kappa Delta Rho matter," Sims said this week. "Since the administration typically, though not always, has agreed with the judgment of the respective governing councils, there rarely has been reason to overturn the initial judgment of the student governing group. But we always retain the right to do so."
The case had garnered national attention, and the university promised a full investigation into the Facebook page when it came to light in March. The page, originally called "Covert Business Transactions," had 144 active members, including both current students and alumni of the fraternity. Only one of them reported the page to Penn State and the police.
The university's investigation found that in addition to posting the photographs of unconscious women in "compromising positions," the chapter had persistently harassed two female students. In addition, members sold and used illegal drugs, the university said.
The investigation revealed several instances of hazing, including forcing pledges to box one another. Pledges were also forced to hold the plank position -- an exercise where a person's body weight is supported by their forearms -- with bottle caps digging into their elbows. "The sum of organizational misbehaviors is far more than the university can tolerate from a student organization that seeks its imprimatur," Sims said in his letter overruling the IFC's recommendation.
Laura Dunn, executive director of SurvJustice, praised Penn State for overturning the IFC ruling and banning the fraternity, but said the fact that all-male panels are given the opportunity to make disciplinary decisions about cases that include female victims is inherently unfair.
"I think the whole concept is absolutely wrong and is quickly becoming outdated," Dunn said. "Councils can be part of this process, but any school that allows fraternities to discipline themselves in these situations is not really fulfilling their obligations to female students."
Allowing that sort of self-governance, Dunn said, could even mean colleges are not in compliance with the gender discrimination law Title IX of the Education Amendments of 1972, which requires universities to quickly investigate and adjudicate cases of sexual harassment and gender violence. Sims said that an upcoming task force at Penn State will evaluate "whether the current arrangement should be sustained, or whether [the university] should instead segregate the management of sexual misconduct cases from other disciplinary issues managed by" Greek organizations.
Pete Smithhisler, president of the North-American Interfraternity Conference, said "peer-to-peer student accountability" is an important part of fraternity life, but that interfraternity councils and college administrators should work together when deciding how best to sanction a chapter.
"Self-governance is a very good life lesson," Smithhisler said. "We often have to learn to hold our peers accountable, and so these are skills the members learn that can be used outside of the fraternity later in life. Our thoughts related to IFCs are that they need to be promoting the fraternity experience in their own environments, holding members accountable to internal codes and working with institutions to honor student conduct codes. Working hand in hand with the college is ideal."
At Penn State, the IFC and the national office of Kappa Delta Rho said it respected the decision made by the student affairs office to supersede the IFC's ruling. Even so, the difference between the university's decision and the council's initial ruling is striking -- and attempts to reconcile similar differences of opinion haven't gone so well on other campuses.
In March, tensions over fraternity self-governance at the University of Idaho led the dean of students there to resign. He announced his resignation after sanctions against the Idaho chapter of Phi Gamma Delta over hazing allegations were dropped. A month earlier, the dean's office had found the fraternity to be in violation of the university's hazing polices. The fraternity quickly agreed to accept the sanctions proposed by the office. As part of the agreement, freshman members were no longer allowed to live in the house and the chapter was put on probation for three years.
At the University of Idaho, Greek organizations accused of violating university rules have the choice of having their case heard by a Greek Community Standards Board, which includes both fraternity and sorority members, or simply having the dean of students decide the sanctions. Phi Gamma Delta originally agreed to the latter, but -- after hearing from alumni and a lawyer -- the fraternity changed its mind and asked instead for the case to be heard by the standards board.
The university allowed the chapter's request, sending the case to the board and reversing the dean's sanctions.
"I no longer believe this is an environment where I can work on issues of student safety," Craig Chatriand, the dean of students, said at the time. "The safety of our students is the primary concern of the dean of students' office, and not being able to address concerns through our already established policies and agreements takes away the effectiveness of what this office can do."
The university would not say what activities the hazing had allegedly included, but the local police department also launched its own investigation into the chapter over allegations of sleep deprivation. No charges were filed. One university official, who asked to remain anonymous, said allegations as serious as hazing should not be handled by the board, but that there is no rule against it.
Three months after Chatriand resigned, new sanctions have yet to be announced and the chapter remains unpunished. Stefany Bales, a spokeswoman for the University of Idaho, said the board's recommendations will not be announced until at least August.
Kevin Kruger, president of NASPA: Student Affairs Administrators in Higher Education, said while self-governance is a long-held aspect of fraternity life, college administrators should have final say in how a chapter is punished.
In many cases, however, institutional policies and agreements with fraternities mean that pulling a fraternity's recognition as a student organization, as Penn State did, is one of the few organizational punishments at an institution's disposal. When colleges wish to ban alcohol from fraternity gatherings or to suspend such parties completely (something they've done with some regularity in the last year), they usually turn to interfraternity councils to make those decisions, as well.
"An institution doesn't have a whole lot of tools available for taking action against student organizations, outside of probation or suspension," Kruger said. "An IFC can do more intermediate efforts to hold the fraternity accountable, allowing them to police themselves in cases such as alcohol violations. For more major cases like sexual harassment or hazing, I don't think the institution would want to allow that sort of self-policing."