More Democratic presidential hopefuls weigh in on debt-free college, with one, Martin O'Malley, squaring off against Jeb Bush, a Republican presidential hopeful. What will Hillary Clinton do?
Presidential hopeful Martin O'Malley this week unveiled his debt-free college plan, triggering a debate across the ideological divide with Jeb Bush.
O'Malley, a Democrat and former Maryland governor, confounded some higher education finance experts by citing the whopping $339,200 he and his wife borrowed to pay for their two daughters to attend college. He also engaged in some banter with Bush, the former Florida governor and candidate for the Republican presidential nomination.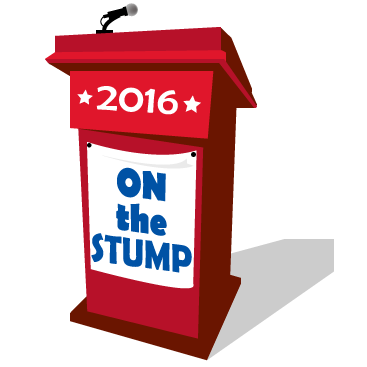 What's His Plan?
On O'Malley's campaign website, he said the proposal is to "set, as a national goal, that all students have access to a high-quality, debt-free college education within five years, attainable at any in-state public college or university."
The multipronged proposal, as a left-leaning political strategist noted, is designed to help students and families that are far less wealthy than O'Malley.
It seeks for borrowers to be able to refinance their student loans and to tie payments to their income levels. The plan would call on states to freeze tuition rates, which O'Malley successfully pushed in Maryland, while restoring state and federal support for public institutions. It also would increase Pell Grants and work-study opportunities, while creating incentives and accountability measures tied to graduation rates.
"I would like to see us increase our completion rate by 25 percent over the next 10 years," O'Malley told NH1 News Wednesday during a campaign swing in New Hampshire. He also said raising the taxes on investment earnings could help pay for the plan.
How Did Bush Respond?
Jeb Bush was also in New Hampshire on Wednesday. NH1 News asked Bush what he thought of O'Malley's debt-free ideas. He summarized it as "just wipe the $1.2 trillion of debt without reform of our higher education system, more free stuff," according to the news site.
"I think the focus ought to be on how we reform higher education," Bush said, "so that full-time students can get a four-year degree in four years and they'll be able to access a job because we'll have a higher-growth economy than the one that he's probably proposing."
O'Malley fired back on Twitter, saying: "@JebBush no, debt-free college is not about 'free stuff.' It's about providing opportunities for every American."
What Are Other Candidates' Plans?
The former Maryland governor isn't the first Democratic presidential candidate to push debt-free college. Senator Bernie Sanders, an Independent representing Vermont, has called for two years of free public college. His plan would provide $18 billion per year in matching grants to states over and above existing federal aid. The money would allow public colleges to cut tuition rates by 55 percent, according to Sanders.
Jim Webb is a former Democratic senator from Virginia who is seeking the presidential nomination. He has pointed to the "huge student loan debt that is hanging over the heads of so many of our talented young people who must mortgage their futures in order to have one." As president, Webb said, he would "find a way for those who have finished their education to complete a period of public service, with loan forgiveness as an incentive for that service."
Hillary Clinton, the former U.S. secretary of state and New York senator, has yet to weigh in on the debt-free question. She is scheduled to do so in July, according to some reports.
It's unclear if Clinton will propose her own debt-free plan. But The New York Times has quoted unnamed campaign staffers who say her goal is helping to make college students "as debt-free as possible."