You have /5 articles left.
Sign up for a free account or log in.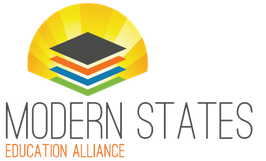 Modern States Education Alliance, an organization initially billed as an accreditor for nontraditional providers of education, is changing its focus and taking a more direct route to increasing access to higher education, its founders say.
David Bergeron and Steven Klinsky, two of the founders behind Modern States, previewed their concept for an "innovation-focused accreditor" in an October 2013 op-ed. The accreditor, according to the two men -- respectively, a former U.S. Department of Education acting assistant secretary for postsecondary education and a philanthropist -- would help academe make sense of emerging technologies and lower the cost of college.
By the time of the official launch in December 2014, the organization presented a revised mission. In its inaugural news release, Modern States said it would work to create a "path to a tuition-free, high-quality and universally accessible college education for any motivated student who seeks one." Last week, the organization recruited another set of institutions to join in that effort: the Texas State University System.
"Our goals have shifted," said David A. Vise, a former Washington Post reporter who now serves as a senior adviser to Klinsky's investment firm, New Mountain Capital, and Modern States. "Our goals haven't changed. … The goal was always to try to do what we could to help make college more affordable and accessible to all students, and we found that the path that we were on initially turned out to be more complex and time-consuming."
Freshman Year for Free is one step toward Modern States' goal, Vise said. Starting next year, the initiative will offer about 30 massive open online courses designed to help students pass standardized placement tests for which many colleges award credit. Modern States is also searching for partner organizations that will offer student support services. The resources will eventually be combined in an online platform.
"We want to be an on-ramp to college education for students of varying backgrounds and ages," Vise said, adding that the courses could benefit high school students, members of the military, adult learners and students looking to complete degrees.
Modern States is the latest organization to see MOOCs as a way to let students quickly earn college credit. Earlier this year, Arizona State University and edX, a MOOC provider created by Harvard University and the Massachusetts Institute of Technology, announced Global Freshman Academy, a set of MOOCs through which students can earn up to a year's worth of credit from Arizona State.
Freshman Year for Free has much in common with Global Freshman Academy. Not only is Arizona State a member of both initiatives, but edX also serves as the course platform in both cases.
Unlike the Global Freshman Academy courses, which are cohort based and conclude with a final exam, the Freshman Year for Free courses are self-paced and intended to serve a more preparatory role. The MOOCs, which are currently in development, will align with Advanced Placement and College Level Examination Program tests, both offered by the College Board.
Faculty members at Harvard, MIT, Davidson College, and institutions in the University of California and Texas systems will create the MOOCs, which are expected to launch next summer or fall, Vise said. The MOOCs will be available free, funded by a donation from Klinsky. Students will still have to pay for the standardized tests, but Modern States is exploring ways to lower those costs. AP exams cost either $92 or $122 each depending on location, while CLEP exams cost $80 each.
Modern States' members -- who also include Colorado State University's Global Campus, the Ohio Department of Higher Education, the Pennsylvania State System of Higher Education, Rice University, the State University of New York System and the Tennessee Board of Regents -- aren't obligated to award credit to students who take the MOOCs and pass the standardized exams. Each institution ultimately decides the scores students will have to earn in order to be awarded credit there.
Institutions in the Texas State University System, which joined Modern States last week, has long awarded credit to students who complete those standardized exams, said Brian McCall, the system's chancellor. Adding several dozen MOOCs aimed at helping students do better on those tests will create more opportunities to earn college credit, he said.
"We really have no idea how many students will find this to be a useful tool," McCall said. "We just want to have as many opportunities for our students to fit their lifestyle and get the job done to get through the door."
McCall said he hoped Freshman Year for Free could lead self-motivated students to enroll at institutions in the system.
"It will be a driven, disciplined student who will find success with this," McCall said. "I do think that we may find -- and this is just a hunch -- that this is an older, more disciplined student who can manage time and has a lot of balls in the air."
Michel L. Conroy, professor of art and chair of the Faculty Senate at Texas State University, said faculty members only heard of Freshman Year for Free on Thursday and have yet to form an opinion. Since the decision was made on the system level, she said, the institution is "bound by the agreement."
Modern States doesn't charge institutions a membership fee. Participation in the alliance indicates "that they see value" in expanding access to higher education, Vise said. As its list of members grows, the organization will also look to add partners that can offer tutoring and mentoring services.
"We're calling this the Modern States Education Alliance for a reason," Vise said. "We're not going to be able to do it all ourselves."