You have /5 articles left.
Sign up for a free account or log in.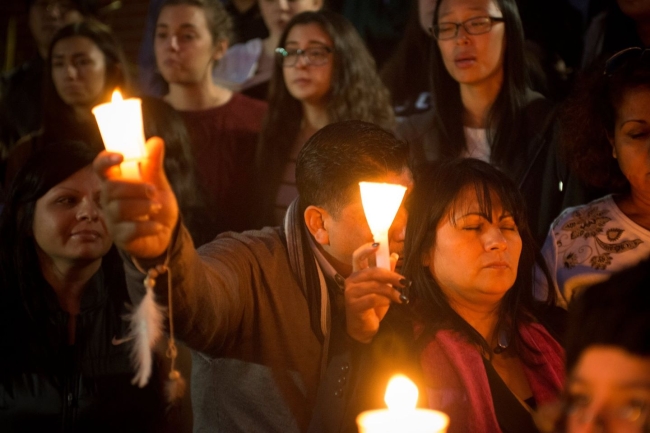 A senior at California State University at Long Beach was killed in Friday's terrorist attacks in Paris.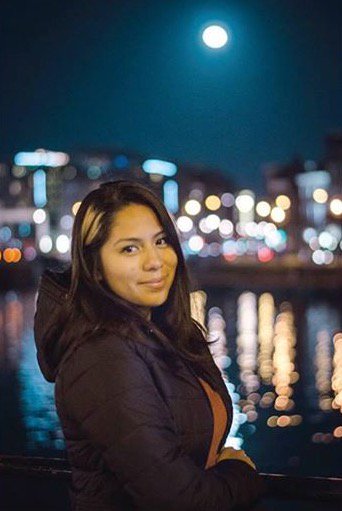 Nohemi Gonzalez (right), 23, from El Monte, Calif., was studying design and participating in a semester abroad program at Strate College of Design, in Paris.
Hundreds attended a vigil on campus Sunday to mourn Gonzalez and all the victims of the terror attack.
President Jane Close Conoley issued this statement: "I'm deeply saddened by the news of the passing of Long Beach State University student Nohemi Gonzalez. Our thoughts and prayers are with her family and friends during this sad time. Our university stands with our nearly 80 foreign exchange students from France as they struggle with this tragedy. We will extend all support necessary to comfort them. We will also extend support to all students, faculty and staff who are in need."
At press conference Saturday, Conoley said Gonzalez was at a restaurant with other students -- including some from Long Beach, who survived -- when she was killed. Sixteen Long Beach students besides Gonzalez were in Paris this semester, and they are all safe.
Also speaking at the press conference, one of Gonzalez's design professors at Long Beach, Michael LaForte, described her as "a star in our department, a shining star." He said that she brought "joy and happiness and laughter to everyone she worked with," and was a mentor to younger students. LaForte said that the design program is an "extremely close" group of students and faculty members, who are devastated by the news.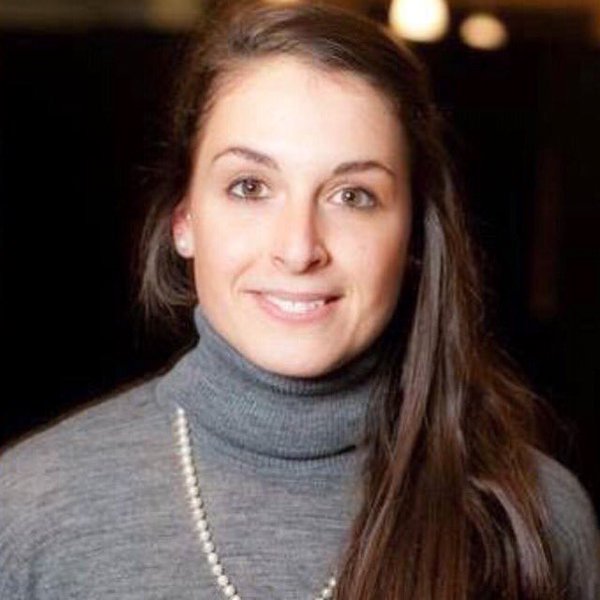 On Sunday evening, Italian newspapers reported that another victim of the attacks was Valeria Solesin (at right), 28, a doctoral student from Venice. She was studying demography at the University of Paris.
France has long been a popular destination for American college students abroad (the fourth most popular destination, according to the Institute of International Education), and there are two American colleges based in Paris.
So American colleges were scrambling late Friday to reach students in Paris and give them guidance on staying inside at their residences and then to reassure their loved ones in the United States that they were safe.
Many colleges took to Twitter once they had located students (or, for institutions with faculty members there, professors as well). Michael S. Roth, president of Wesleyan University, tweeted that he was "heartsick for Paris" but relieved that Wesleyan students had been located and were safe.
Other colleges posting announcements that all students were accounted for include Brigham Young, Duke, Florida Atlantic, Gonzaga, Loyola Maryland, Southern Methodist, Tufts and Western Kentucky Universities; Goucher, Saint Anselm and Skidmore Colleges; and the University of Wisconsin at Madison.
Many others said they were in the process of reaching out to students and had so far found most, but not all, students. Given that the attacks took place on a weekend night when students would be scattered across Paris or outside the city, reaching everyone can take time, especially at colleges with many students in Paris. The University of Texas at Austin, with more than 70 students in Paris, posted updates late Friday and early Saturday, and it took until 7:42 a.m. Saturday before all students had been reached.
There are two American colleges based in Paris, and both enroll students for full degrees and shorter-term programs.
Eileen Servidio-Delabre, president of the American Graduate School in Paris, said via email that all students had been notified to stay inside at their residences. Paris is largely locked down today and Servidio-Delabre said students would be emailed on what to do until they are able to return to campus.
Celeste M. Schenck, president of the American University of Paris, said via email to Inside Higher Ed that the end of this week has been fall break for the university, and that most of the 1,175 students are traveling in the country and not in Paris. The university is using email and text to try to track down everyone and as of early Saturday, about half of students have checked in.
Schenck said she plans heightened security on Monday and will probably suspend classes that day "to have a day in which to process these events as a community."
Students have impressed her with their courage, she said. "They refuse to give in to fear, as they put it, 'because that is what the terrorists want.'"
January's terrorist attacks in Paris against those who work for the satirical magazine Charlie Hebdo reverberated well beyond France. The University of Minnesota debated how its officials handled a poster about a panel discussion of the attack on the magazine and its writers and editors. The poster offended some Muslim students. Friday's attacks are also setting off debate in the United States. Conservatives have taken to social media to say that the bloodshed in Paris illustrates problems with the many protests over racial tensions on American campuses. And many supporters of those protests have answered that it is possible to support France and more tolerance on American campuses.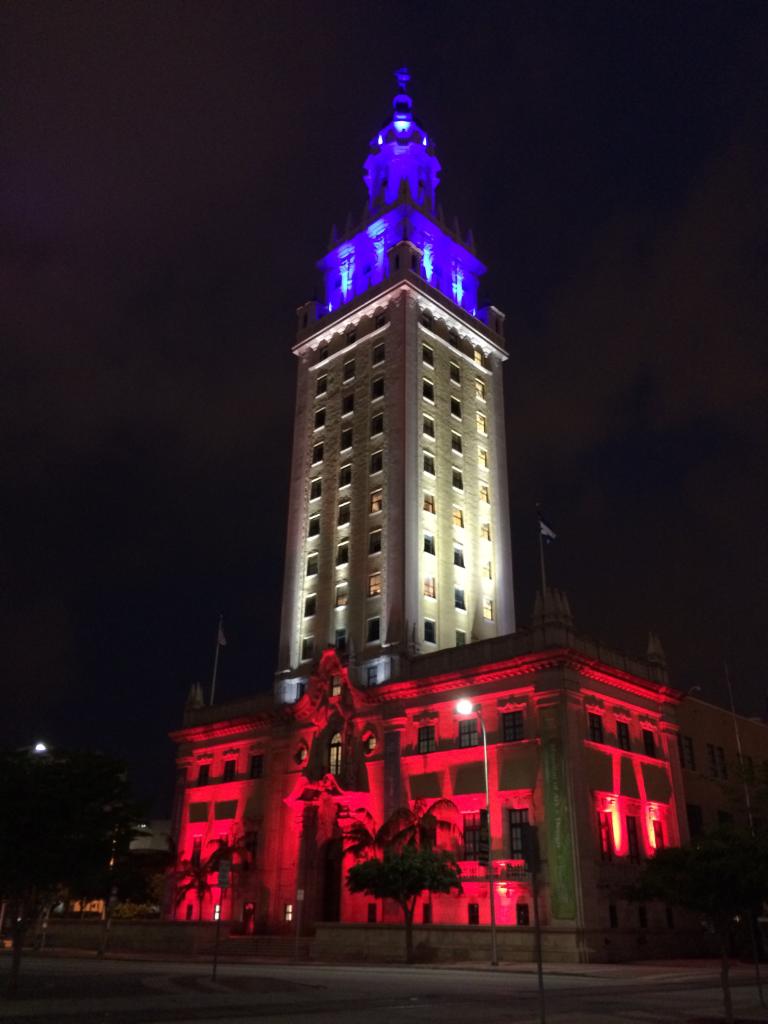 Some American colleges are taking steps to show sympathy with France. Miami Dade College, starting on Sunday night and continuing through Friday, is illuminating its Freedom Tower in the colors of France's flag. President Eduardo J. Padrón said that the college has taught students from France since the college's founding, and that Miami Dade students have participated in exchange programs in France. "Words can't begin to describe the sorrow the entire Miami Dade College community is feeling," he said.