You have /5 articles left.
Sign up for a free account or log in.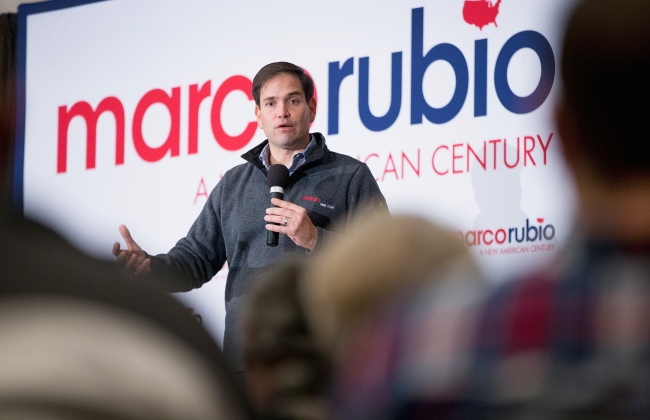 Senator Marco Rubio is the only Republican presidential candidate talking in detail about higher education so far.
And he's not treading lightly.
American higher education is "outdated," "too expensive," "broken" and "not working" for students or the economy, Rubio has said in recent months. The system, he says, is controlled by a "cartel of existing colleges and universities" that keeps out new, alternative providers of postsecondary education.
"We do not need timid tweaks to the old system," he said this summer. "We need a holistic overhaul."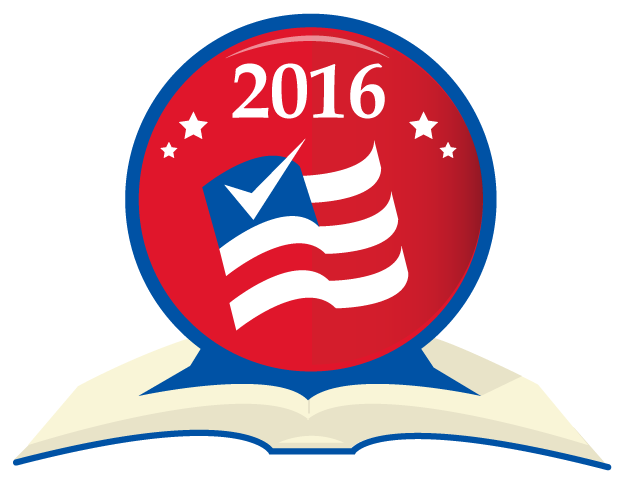 On the one hand, bashing higher education -- especially as a bastion of liberal elites -- is a well-worn tradition for some candidates on the Republican primary trail. For instance, the last time former Senator Rick Santorum made a bid for the nomination, in 2012, he famously called President Obama a "snob" for wanting all Americans to attend college, amid a host of other attacks on higher education.
Rubio's critique of higher education, though, builds on work he's done over the past several years in the Senate to push legislation overhauling various aspects of accreditation, federal student loan repayment and how the government can or should track the performance of colleges and universities.
As a senator from Florida, Rubio has delved deeply into the intricacies of federal higher education policy in a way that sets him apart from other lawmakers, especially those who, like Rubio, are not on either of the congressional education committees. Many of Rubio's efforts have been bipartisan, and in some cases he's bucked conservatives in his own party on higher education issues like income-based repayment and federal tracking of student outcomes.
Record In Florida
Rubio appears to have made few waves on higher education as he got his political start in the Florida House of Representatives, where he became speaker in 2006. As a state legislative leader, he worked on the annual budget, but observers of higher education in the state didn't recall much of a personal focus by Rubio on postsecondary issues.
For instance, only a handful of Rubio's "100 Innovative Ideas for Florida's Future," the policy platform he published shortly after becoming speaker, touched on higher education and even so they sought relatively modest changes. Among the ideas were a universal course-numbering system across public universities and policies to make it easier for students to transfer credits between the state's community colleges and its four-year institutions.
The platform called for Florida to have at least one top-10 university in the state as well as to renew focus on career and vocational training. On the campaign trail, Rubio has recently again sought to highlight vocational education, calling for the country to produce "more welders and less philosophers." The remark drew criticism from proponents of liberal arts education (and grammarians who noted that "less" should have been "fewer").
In Florida, Rubio assumed power in the state Legislature just before the economic recession officially began but amid a decline in the housing market. But he still oversaw a state budget that cut higher education spending. Between the budgets passed in May 2007 and May 2008, state appropriations for higher education fell by nearly 9 percent.
College and university leaders at the time blasted the cuts. And leaders of the state's university system also went to battle with the Legislature and the governor over the power to raise tuition.
Marshall Ogletree, executive director of United Faculty of Florida, a union representing faculty at the state's public universities, said public higher education "took a big hit during Rubio's tenure."
"It was generally a net negative for public education in the state," he said.
Aside from the budget battles, though, there was "nothing really creative" about Rubio's approach to the state's public colleges and universities, Ogletree said. "I don't see any major initiatives that he moved forward in higher education."
Ed Moore was a policy director for the Florida House during Rubio's first years as a lawmaker, before becoming president of the Independent Colleges & Universities of Florida, an association of private nonprofit institutions.
He recalled Rubio as "a good partner" in the state Legislature, though he said higher education was "not his focus or his main area of interest" during his time as speaker.
"Marco was very supportive of student financial aid," Moore said. "And he understood the value of private education as well as public education."
Although state funding for higher education over all was reduced by the budgets passed during Rubio's tenure as speaker, a grant program for students attending private colleges saw its per-student amount rise to an all-time high of $3,000. Moore credited Rubio with helping achieve that milestone for the program, known as the Florida Resident Assistance Grant.
On smaller issues as well, Rubio was also helpful to his member institutions, Moore recalled. After a county tax assessor stuck some private nonprofit colleges that rented property to for-profit entities with a larger tax bill, Rubio supported legislation to change it, according to Moore.
"He made sure it passed that session," Moore recalled. "Otherwise it would have cost our schools an extensive amount of money."
Rubio was also supportive of another major university in the state. In 2008 he helped bring $80 million in state funding to the University of Miami for a genomics institute. The grant came under scrutiny earlier this year in a New York Times piece, because it was a priority of a Florida businessman who is a major donor to Rubio.
After leaving the Florida Legislature, Rubio landed a job teaching a politics course at Florida International University, a gig that was widely documented by national media outlets as Rubio pondered a presidential run.
For-Profit Colleges
In Florida and in the U.S. Senate, Rubio has generally been supportive of for-profit colleges.
Rubio's "100 Ideas" platform as House speaker was produced with help from two for-profit college executives, according to The Miami Herald. One of those proposals was to ease credit transfer policies in the state, an idea supported by for-profit colleges, including an executive of Corinthian Colleges, the newspaper reported.
As a U.S. senator, Rubio in 2014 went to bat for Corinthian Colleges as it was in a dispute with the Education Department over restrictions on its access to federal aid. Rubio sent a letter, first reported by Bloomberg, asking for the department to "demonstrate leniency" with the now-defunct college chain.
Like nearly all congressional Republicans, Rubio has been critical of the Obama administration's attempts to more tightly regulate for-profit colleges. He signed a letter last year opposing the Education Department's gainful employment rule.
Some critics of for-profit education also view Rubio's support for alternative providers of education as code for increasing federal aid to for-profit providers. (The Obama administration has also piloted a program that would allow federal aid to go to nontraditional online providers, like coding academies, that are for-profit companies.)
Senate Record
Since coming to Washington in 2011, Rubio has churned out several pieces of legislation, or signed on to others, aimed at reforming higher education.
"His ideas are in keeping within the emerging conservative agenda on higher education," said Andrew Kelly, director of the Center on Higher Education Reform at the American Enterprise Institute. Kelly has written at length about conservative approaches to holding colleges more accountable for the federal dollars they receive and boosting innovation in the sector.
"Rubio was one of the folks on the right who was peeking around the corner to see how big of an issue higher education was going to be," Kelly said. On the campaign trail, "he got something of a running start on higher ed, given the work he did in the Senate."
Among that work was sponsoring legislation that would streamline income-based repayment for federal loan borrowers and automatically enroll borrowers in the program. Some conservatives who believe that federal subsidies drive up tuition prices bristled at the idea of automatic income-based repayment and the loan forgiveness that comes with it.
Rubio in 2013 introduced with Senator Ron Wyden of Oregon, a Democrat, legislation that would allow a "student unit record" database, enabling the government to keep better track of whether students graduate and get jobs after attending a college.
Many congressional Republicans have opposed such a database, siding with colleges -- mostly private institutions -- that have privacy concerns about the government collecting more detailed student-level data.
But for policy experts like Amy Laitinen, director of higher education at New America, the student unit record is key to improving quality in higher education. Rubio's support for the idea, she said, has helped shift the conversation around what was once a "third-rail issue."
Rubio has shown a "desire to grapple with hard policy issues and ignore some of the traditional fault lines around party or what the higher ed associations want," she said. "I'm encouraged that he's very intentionally worked across the aisle, working with Democrats in a substantive way, not just a token way, as well as other reform-oriented folks."
Among Rubio's most aggressive positions on higher education in Washington has been taking on accreditation. He proposed this year, with Senator Michael Bennet, a Colorado Democrat, a new "outcomes-based" accreditation system that would allow alternative education providers as well as existing colleges to access federal aid if their programs meet certain standards of student learning, completion rates and other metrics. Rubio has also called on Congress establish a new independent accrediting board to approve free online courses.
Rubio says his accreditation proposals, which he called his "chief" higher ed reform, would "transform higher education by exposing it to the market forces of choice and competition, which inevitably bring down prices for consumers."
The accreditation process, he wrote earlier this year, "is currently controlled by a cartel of established colleges and universities, which use their power to block competitors from emerging. This is why flexible online degrees often cost just as much as traditional on-campus education: because brick-and-mortar schools don't want to compete with more accessible options."
His ideas on accreditation have drawn some conservative criticism for too heavily involving the federal government in setting standards. Still, Rubio's focus on overhauling accreditation has won praise from critics of the current system.
Rubio has also contrasted his desire to reshuffle American higher education with Democratic plans to drastically increase federal higher education funding to eliminate or reduce tuition for public college and university students. "Hillary Clinton wants to reform higher education using the same failed approach that has been tried in Washington for decades," he has said. "She wants to raise taxes and pour more money into the current outdated system rather than take the initiative to modernize it."
"Democrats are talking more about debt, which people rightfully care about," said Laitinen of New America. "They're not focusing on quality nearly as much as Rubio is. I hope it informs the rest of the field, to have folks who aren't just talking about debt but also quality."