You have /5 articles left.
Sign up for a free account or log in.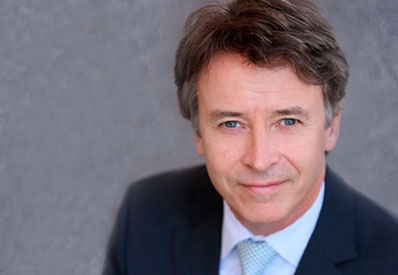 Simon Newman, the college leader whose metaphor about drowning bunnies made him infamous in higher education, announced late Monday that he has resigned, effective immediately, as president of Mount St. Mary's University.
"I am proud of what I have been able to achieve in a relatively short time particularly in helping the university chart a clear course toward a bright future," said a statement the university released from Newman. "I care deeply about the school and the recent publicity relating to my leadership has become too great of a distraction to our mission of educating students. It was a difficult decision but I believe it is the right course of action for the Mount at this time."
The university also released a statement from John Coyne, board chair, that said, "The board is grateful to President Newman for his many accomplishments over the past year, including strengthening the university's finances, developing a comprehensive strategic plan for our future and bringing many new ideas to campus that have benefited the entire Mount community. We thank him for his service."
The Mount St. Mary's campus has been in turmoil since word leaked in January through The Mountain Echo, the student newspaper, that Newman had compared struggling students to bunnies that need to be drowned or killed with a Glock. The metaphor grabbed attention, but educators said the underlying debate was what really mattered.
Newman had proposed to use a survey -- on which freshmen would be told there were no wrong answers -- to identify those at risk of dropping out and to encourage them to do so in the first weeks of the semester. The idea was to raise the university's retention rate, since those who leave very early in the semester don't count in the total enrollment figures. Many professors and some administrators protested the plan, saying that the university has an obligation to try to educate those it admits.
For those just catching up on the controversy, here is an article about the initial report on the now infamous bunnies metaphor, an article on the firing of two faculty members who opposed Newman (and whom he subsequently reinstated), and another piece on growing national outrage. Throughout the furor, many have asked who had the authority to stop what they viewed as a deeply flawed president who appeared to have the backing of his board.
In February, the situation for the university worsened when its regional accreditor, the Middle States Commission on Higher Education, asked the university to provide answers on a series of issues on which Newman's policies and actions may have violated the agency's rules.
Mount St. Mary's, in Maryland, has for years been respected as a liberal arts institution with a caring community and a strong emphasis on its Roman Catholic heritage. But Newman, in less than a year in office, pushed an agenda for change that went well beyond the bunnies metaphor and his retention proposals. He was quoted criticizing the liberal arts emphasis and promoted recruiting efforts that downplayed both liberal arts and the Catholic tradition.
Among the most surprising developments was when several Mount St. Mary's employees and ex-employees confirmed reports that he asked colleagues, "Why are there so many crucifixes?" on the campus. Answer: Mount St. Mary's has a seminary and is among the nation's oldest Catholic colleges.
Beyond Mount St. Mary's, Newman's firing of two faculty members -- one of them tenured -- attracted nationwide condemnation by various academic organizations. In comments on articles on Inside Higher Ed, "another Mount St. Mary's" became shorthand for readers to describe situations where they viewed presidents as squelching the rights of faculty members.
The situation even led to a parody of an HBO show trailer:
To many faculty members, Newman also represented their worst nightmares about nonacademics being appointed as university presidents. Newman's career, before he became president last year, was not in higher education but in private equity and business. His biography says that he founded or co-founded four businesses and worked at various times for Bain & Co., JP Capital Partners and Cornerstone Management Group.
The view of Newman as someone who didn't know higher education carried over into reactions to his resignation:
As the controversy dragged on, Newman did attract some student support, and he repeatedly rejected calls from faculty members that he resign. While board leaders also insisted that they were behind the president, some of his faculty critics were encouraged when, last month, the board sent professors an email message that apologized for "the breakdown in compassionate communication and collaboration that we have all witnessed in the past few weeks." The email said that trustees would be visiting campus for discussions, and the email made no mention of Newman.
One faculty member, reached shortly after the news was announced, said that even with Newman gone, he didn't want to be identified by name, given all the turmoil.
"I think this was what was best for the Mount," he said. "I think everyone's top priority is moving forward with healing, and with rebuilding trust."
Karl Einolf, dean of the business school at Mount St. Mary's, has been named acting president.