You have /5 articles left.
Sign up for a free account or log in.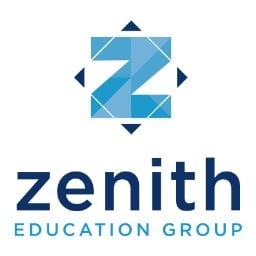 The remains of the former Corinthian Colleges' Everest and WyoTech chains got a little smaller last week.
Last Friday Zenith Education Group confirmed that it will consolidate eight of the former Corinthian campuses it purchased last year, while also gradually closing two campuses in Florida. The nonprofit career college chain also said it will "flatten" its leadership structure as part of a substantial number of organizational changes.
More than 500 Zenith employees will lose their jobs due to the restructuring, Zenith said, including adjunct faculty members. And more than 100 positions in the Everest Online and student financial support divisions will be eliminated, according to sources.
Zenith lost $100 million last year, said Dave Hawn, president and CEO of ECMC Group, the nonprofit student loan guarantor that owns Zenith, in an interview earlier this month, before the cuts were announced. The chain had eliminated more than half its workforce before the latest reductions, Hawn said.
This new round of restructuring and consolidation leaves Zenith with 27 campuses from the former Corinthian chain -- 24 of the Everest chain and three WyoTech campuses.
"Since acquiring heavily distressed schools about 13 months ago, Zenith Education Group has taken significant steps to improve outcomes for its student population. On March 24, it announced additional efforts designed to enhance the student experience and also further reinforce the stability of its schools," Hawn said in a written statement. "After conducting a thorough review of student populations, program completion and job-placement rates, Zenith is instituting organizational changes that both strengthen and flatten the leadership structure and create a more development-focused organization, including establishing directors of student success at each campus."
Corinthian sold 53 of its Everest and WyoTech campuses and online programs to Zenith last February. The newly created nonprofit subsidiary of ECMC paid $24 million for those campuses and programs, which enrolled 33,000 students at the time. Zenith also phased out 12 additional campuses that were not part of the sale and forgave $480 million in debt held by former Corinthian students.
The chain has made substantial changes to its curricula, financial aid policies and marketing strategies, said Hawn. Zenith also has created a more student-friendly admissions process, he said, while reducing tuition, creating scholarships and expanding financial counseling and career services for students. The nonprofit described those changes in a recently released progress report.
Mary Ostrye, Zenith's provost and chief academic officer, joined the career college chain in August. She had been the provost and senior vice president for Ivy Tech Community College, Indiana's two-year college system.
Ostrye said Zenith has changed its approach to faculty participation and organizational governance, giving faculty ownership of curricula, for example. "I know they didn't have that before," she said, describing the shift as a "change in practice and culture."
Even so, consumer groups and activists have been critical of Zenith, and of the U.S. Department of Education for its role in helping to broker the Corinthian sale. And the Associated Press earlier this month published an investigation of the chain, alleging that Zenith still recruits through large-scale telemarketing, has yet to make major changes to its curriculum and has retained senior Corinthian officials.
Hawn said the AP story was "unbalanced," arguing in a written rebuttal that the chain has fundamentally changed its business model and has not retained a single executive officer from Corinthian.
"We're trying really hard to do something right here," Hawn said earlier this month. "I would respectfully ask critics to give us a chance."