You have /5 articles left.
Sign up for a free account or log in.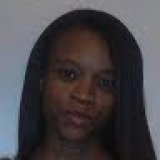 The majority of the faculty of Oberlin College have signed a statement condemning anti-Semitic statements made by a colleague on social media, though a vocal minority have refused to lend their names. Meanwhile, it appears the college is formally looking into the conduct of Joy Karega, the assistant professor of rhetoric and composition in question.
"Bigotry has no place on the Oberlin campus (or anywhere)," reads the statement, with 174 signatories across the arts and sciences. "It sullies the values of equality and mutual support that are embedded in our institutional DNA as the first coeducational college and the first to admit students of all races as a matter of policy."
When the posts came to light, reads the statement, "many of us on the Oberlin faculty initially thought it prudent to wait for our administration to come forward with a response grounded in careful deliberation and due process. It has now become clear that these complex discussions are going to take a while longer."
In light of the timeline, "as well as the profound, ongoing questions and concerns of our students, their families, our alums, prospective students, their families and the many people around the country who look to Oberlin, the time has finally come for us to go on record, and especially to reassure our students."
In late February, news broke that Karega had posted a series of anti-Semitic and, in some cases, factually inaccurate anti-Israel posts on Facebook in 2014-15. For example, Karega shared an image of an ISIS fighter taking off a mask of Israeli Prime Minister Benjamin Netanyahu, suggesting that U.S. and Israeli intelligence forces were behind the Paris terrorist attacks. The Islamic State is a joint intelligence operation, she wrote, according to posts preserved by the pro-Israel blog The Tower, "and there's too much information out here for the general public not to know this."
Another posted image recalled Nazi-era anti-Jewish propaganda, showing Jacob Rothschild, a member of a well-known Jewish banking family, staring down the words, "We own your news, the media, your oil, and your government." Karega also posted a video of Nation of Islam leader Louis Farrakhan describing the Sept. 11 terrorist attacks as Zionist conspiracy; Karega commented that he was "truth telling," according to The Tower.
Initially, Oberlin seemed to support Karega's right to express her views -- if not the views themselves -- saying in a statement that it "respects the rights of its faculty, students, staff and alumni to express their personal views. … The statements posted on social media by [Karega] are hers alone and do not represent the views of Oberlin."
But soon after, Clyde S. McGregor, chair of Oberlin's Board of Trustees, said in his own statement that what Karega wrote was "anti-Semitic and abhorrent. … These grave issues must be considered expeditiously." He said the board had asked the faculty and administration "to challenge the assertion that there is any justification for these repugnant postings and report back to the college."
Disciplinary Action Against Karega?
That was in early March. On Friday, the deans of Oberlin's College of Arts and Sciences and conservatory said in a statement that "conversations have begun within the governing bodies and are moving as expeditiously as possible. As this is a confidential personnel matter, we cannot provide further specifics."
The deans added, "Oberlin recognizes the principle of academic freedom as foundational to the academy and this institution, and respects the right to free speech. While these principles and rights are nonnegotiable, there are professional standards, expectations and responsibilities that must be recognized and upheld."
No further information about Karega's status was available Monday, other than that she is still teaching.
Karega's lawyer, Chui Karega, said that her colleagues should "look in the mirror" but did not otherwise immediately respond to a request for comment.
President Martin Krislov said via email, "We condemn anti-Semitism and all forms of prejudice or bigotry. We have a discrimination policy and a procedure for filing complaints that we take very seriously. At Oberlin we are deeply committed to the highest standards of academic excellence and inquiry, and to providing our students with an inclusive and equitable education."
Though the faculty statement references the college's timeline for handling the Karega case, Marc Blecher, a professor of politics and East Asian studies at Oberlin who helped write the document and organize signatures outside of formal governance channels, said, "100 percent of professors believe 100 percent in due process." So rather than a tacit criticism of Krislov and others, he said, the statement represents a first step in a yet-to-be-decided series of steps about how to move forward -- particularly for students.
The faculty statement says that bigotry "undermines our classrooms as places where students and faculty accord each other the deep respect required for the exercise of free and open expression and the development of reasoned analysis grounded in evidence. It subverts our capacity and responsibility to conduct and publish our scholarship, especially on questions of social justice."
It concludes, "As scholars and teachers who treasure all Oberlin has been and must continue to be, we condemn any manifestation of bigotry on our campus -- especially from our faculty."
Blecher said Karega's comments haven't come up in his class, but other colleagues have been asked about them, especially in one-on-one meetings with concerned students. (Karega's comments drew attention only after students on campus expressed broader concerns about what they view as anti-Semitism on campus).
Support for Karega
Not all students are bothered by Karega's comments, however. A group of undergraduates recently criticized the college's changing tone toward Karega in The Oberlin Review, the student newspaper, saying, "As current Oberlin students and anti-Zionist Jews affiliated with many organizations on campus, we are writing to add our voices to the conversation about anti-Semitism and [Karega]. We see the level and form of condemnation as unproductive, polarizing and reinforcing oppressive anti-Black and anti-BDS [boycott, divestment and sanctions movement] narratives on campus."
The students said they "unequivocally oppose the responses by the college, which suggest punitive measures and leave no room for collective accountability. We strongly believe that [Karega] should not be fired nor removed from tenure consideration."
A group of faculty members also have criticized the faculty statement's tone and refused to sign. They explained why in emails to Blecher, which they forwarded to Inside Higher Ed. Several professors said they worried that Karega -- one of a number of young, black female academics to have been accused of inappropriate use of social media in recent years -- was being blamed for larger, pre-existing concerns about anti-Semitism on campus. Some thought the statement was too little, too late, in terms of addressing not only anti-Semitism but prejudice of any kind on campus during the Black Lives Matter and other student movements.
"In this climate and context, I will not sign any letter in solidarity with the 170 (last I saw) Oberlin faculty who signed," wrote Gillian Johns, associate professor of English and Africana studies. "I am outraged at the irresponsible hostility drummed up against [Karega] as a scapegoated target for what we have been led to believe is a more general concern about anti-Semitism at Oberlin, especially when students called for cooler heads and we Africana faculty are repeatedly called upon to understand and model for our students appropriate responses to different scales of anti-Black racism."
Johnny Coleman, professor of art and Africana studies, wrote that it is "difficult to overlook the dynamics unfolding here in which black students' demands for systemic institutional change are effectively dismissed -- while a call to denounce anti-Semitism and bigotry in all forms has been composed and circulated in a manner that specifically targets an early-career black female colleague. I won't restate earlier responses by colleagues in history, Africana studies, English, and theater … However, the insights and critiques articulated resonate deeply with me. Moving forward, we need to engage a more nuanced and constructive process."