You have /5 articles left.
Sign up for a free account or log in.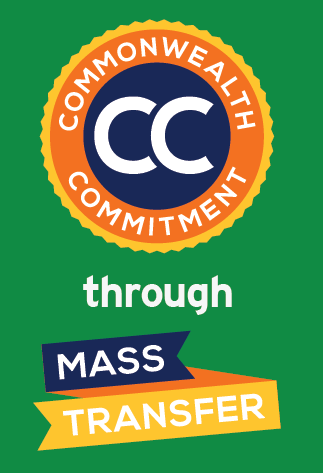 Massachusetts officials on Thursday announced a new program to encourage students attending community colleges to finish their programs and move on to four-year institutions.
"We have to get more students in so they're completing at rates that will assist us in filling gaps in job openings across the commonwealth," said Carlos Santiago, the state's commissioner of higher education.
Santiago, along with Governor Charlie Baker and college leaders, announced the Commonwealth Commitment to provide a 10 percent rebate on tuition and fees at the end of each successfully completed semester at both community colleges and the four-year systems to qualifying students. Once the student transfers to the university, tuition will be automatically be free through the MassTransfer waiver, but the rebate would apply to fees.
At some Massachusetts public universities, fees cost more than tuition. Take Salem State University, for instance -- tuition is $910 a year, while university fees total $8,336. So students could expect a $833.60 annual rebate if they successfully meet the requirements and attend that institution under the plan.
In addition to the rebate and the tuition waiver in the MassTransfer program, these students could save more than $5,000 in the cost it takes to achieve a bachelor's degree. Tuition and mandatory fees will also be frozen for students at the point they enter the program at both community colleges and four-year institutions.
Commonwealth Commitment students, who begin at one of the state's 15 community colleges, will also enroll in one of the 24 MassTransfer Pathway programs that debuted this fall. In order to receive the discount, students must be enrolled full time and maintain a 3.0 GPA. After earning an associate degree in two and half years or less, students can then transfer to a regional state university or University of Massachusetts campus to complete their four-year degree.
"One of the key points of what we've done is that a student at any one of our community colleges can move and know exactly where they should be as they follow the pathways," Santiago said. "They can move to our four-year universities and, if admitted, not be saddled with a lot of debt. It's an experiment, because our research shows not a lot of students are following these very specific academic pathways and completing in the time we need them to complete."
No one is really sure just how many students will sign up for the plan, but all the colleges reached the same conclusion -- that something needed to change, Santiago said, adding that some students may take reassurance in knowing that tuition and fees are frozen in the plan, especially since they don't know what state support will look like in the future.
"I'm absolutely thrilled. It really is a nice signal to the field that you can go to a community college, get a degree, move on with discounts to the four years, and not be in debt," said Pam Eddinger, president of Bunker Hill Community College, in Boston. "That's a really big deal for our students."
Eddinger said the discount won't pay for everything, but most of her students are Pell Grant recipients.
"The time crunch will be tough. No doubt. But there's the commonwealth's commitment and the student's commitment. They have to step up in that way," she said.
The big push is in encouraging part-time students at the community colleges to make the transition to full-time status in an effort to get through the pathway quicker.
Across the state's community colleges, nearly 59 percent of students were at part-time status in 2015 compared to about 41 percent of students attending full time, according to the Massachusetts Department of Higher Education.
On Eddinger's campus, more than 66 percent of students were at part-time status in 2015.
"People hear things like the Commonwealth Commitment and a lot of them will change their own timeline trajectory. You never can tell," she said. "I hope to get folks excited so they can look at their situation. That's a nice chunk of money for our students on Pell Grants and in need."
And the research does show that getting students to take more credits in their first year helps with completion.
"Students are making that decision almost every term. How many credits can they take? How many hours do they need to make ends meet? This policy is promising, in that it gives students the financial incentive to take more credits and gain momentum," said John Fink, a research associate at the Community College Research Center at Columbia University. "The theories around momentum are suggesting that this is helpful for students in progressing and paying less."
And it's not just any credits that help students gain momentum, but those that are specific milestones, like entry-level or prerequisite courses that lead to the more degree-specific courses, he said, adding that it's important to combine this proposal with the MassTransfer Pathways program.
"We know this is not a perfect fit for everyone, but we think it will attract a growing number of students. We've talked to students and one thing they tell us is that they have unexpected expenses that go beyond tuition and fees," Santiago said. "They talk to us about transportation, day care and books. What this does is provide them an incentive for every semester to get a rebate. They can get some financial amount back that can assist them."