You have /5 articles left.
Sign up for a free account or log in.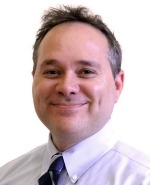 Does higher education need a brand-new discipline to train its next generation of ed-tech leaders, or should the work take place across disciplines in a reworked teaching and learning center?
Those were some of the questions broached during a conference last Friday at Georgetown University to discuss how developments in the fields of ed tech, instructional design, learning analytics and higher education leadership are changing colleges -- and what colleges should do in response.
One idea, which would touch on all of those topics, is a new kind of teaching and learning center. Tentatively called the Georgetown University Institute of Learning and Design, or GUILD, the institute would include instructional design support but expand into new areas, such as research and interdisciplinary degree (and nondegree) program production.
The idea of the institute, which some hope could be a model for other colleges, is to provide education that is more focused on course redesign, analytics and change than may be the norm for some teaching and learning centers, and also for some programs that train higher education administrators for senior positions. Attendees at the conference, many of them with jobs that bridge technology and pedagogy, spoke of the need to train people like themselves and faculty members -- and to conduct research that would inform policy debates about the future of higher education.
Edward J. Maloney, executive director of Georgetown's Center for New Designs in Learning and Scholarship (or CNDLS, which is pronounced "candles"), is behind the proposal for GUILD. Maloney helped found CNDLS, which he said has "become well ensconced in the fabric of teaching and learning at the university," but as the center enters its 16th year, Maloney decided to sketch an outline for the next decade and a half.
"If we're going to be innovative going forward, we have to touch on research, we have to start training people for things we think are important," Maloney said in an interview. "[The proposal] was really an attempt to answer the question, 'How does Georgetown continue to adapt and grow?'"
Many teaching and learning centers, including CNDLS, organize their work around projects. They might have a handful of faculty development programs and offer media production and course development services. While that approach has served the university well, it "limits research opportunities and has had to manage an increasing tension in allocation resources between current on-campus support and experimental innovations in pedagogy," according to Maloney's proposal.
GUILD's three main components, in comparison, would feed off one another, the proposal imagines. The research conducted by faculty members in the center would shape the programs they create (and vice versa), and teaching in those programs would bring about innovations in course design.
"The institute brings together the strengths of an academic department, a university support service and a cluster of research laboratories into one unit," the proposal reads. "We believe this tight integration is paramount to the success of any one of its elements and that the whole will be stronger than the sum of its parts."
More broadly, Maloney writes, GUILD "has the potential to serve as a design lab for rethinking the organizing principles of the structure of a college or university in a way that recognizes that the future of higher education is the tighter integration between curricular, co-curricular and administrative functions."
Achieving those goals will require a "paradigm shift," Maloney said, especially since the proposal calls for "[bringing] together what are often seen as the disparate roles of faculty and administration." The suggestion is a "provocative" one, he acknowledged, but he said there is value in exploring areas of collaboration that require the input of faculty members, administrators and staffers.
"We sit in a fairly complex ecosystem," Maloney said. "We can recognize and try to nurture it, or we can continue to try to hang on to a legacy model."
The GUILD proposal is just that -- a draft, a case study. It may never be fully realized, Maloney said. But parts of it are already in the works. Also last Friday, a graduate executive committee approved a proposal from CNDLS to create a master's degree in learning and design. Its concentrations, which will roll out once a year for four years, will cover learning design, instructional technology and innovation, learning analytics, and higher education leadership.
A Stand-Alone Discipline?
The conversation about GUILD, which one attendee called the "anchor" of the conference, builds on a recent report from the Massachusetts Institute of Technology that looked at the future of online education. Like the GUILD proposal, the report recommended a more interdisciplinary approach to research to improve teaching and learning.
The report also called for colleges to train a new kind of professional: learning engineers. A cross between a faculty member and an instructional designer, the learning engineer would combine subject area expertise with technical know-how.
The response to that idea has been mixed, including among the people in attendance at the conference, said John Fritz, assistant vice president of instructional technology and new media at the University of Maryland at Baltimore County. He said he personally likes the concept of the learning engineer and the idea of exposing more instructional designers to learning analytics.
"Like it or not, sometimes I wear many hats," Fritz said. "I'm working with faculty, supporting their teaching. I'm also focused on student success. A lot of my research is on analytics. The theme that came out of the meeting is that we don't have the right language to describe what we do, let alone perpetuate it."
Georgetown is the latest research university to ask whether colleges need to look across their traditional dividing lines to tackle the challenges facing higher education today -- particularly how colleges should prepare themselves to adapt to changes in demographics, funding and technology without sacrificing the quality of their programs.
Educational technology is seen by some as a potential remedy, but some of its shortcomings -- particularly the issue of making a difference for a large number of students -- still give some proponents pause.
"There's a sense that educational technology has come pretty far, achieved a great deal, but it has strong limitations," Bryan Alexander, an ed-tech consultant who was in attendance at the conference, said in an interview. "How do you expand it? One way is to have educational technology taken seriously as an academic discipline."
Others were more hesitant. Maloney said he did not intend for the conference, which he helped organize, to launch a new discipline, but rather to start a conversation about how there are "contours of a discipline forming." Others yet said a discipline would have to be broader than just ed tech, perhaps incorporating some of the topics that GUILD hopes to cover and borrowing insight into how the brain learns from fields such as neuroscience and cognitive psychology.
The topic still ended up being the "dominant conversation," Maloney said. And toward the end of the conference, attendees broke into group to debate which basic questions such a discipline would set out to explore.
"If biology has to answer 'What is life?' what questions do we have?" Alexander said.
The group came up with three. The first: How can colleges best improve teaching and learning? The second: How should colleges position themselves to respond to external changes? The third: What are the aims of higher education? Together, Alexander said, the questions target teaching, institutional transformation and broader ethical concerns.
But the components that would make up that new academic discipline aren't a perfect fit, Alexander said. The main problem with the thought experiment, he said, was that "it felt like we were duct-taping two worlds together -- learning science and educational technology."
Spinning off into a stand-alone discipline to strengthen the field could also have the opposite effect, Alexander said. By requiring participants to have graduate training, colleges risk shutting out "accidental technologists" in other disciplines, he said.
"To create and defend a discipline, you have to be exclusive," Alexander said. "You have to rule things out. You risk burning bridges and excluding too much."