You have /5 articles left.
Sign up for a free account or log in.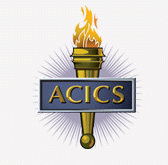 The U.S. Department of Education has recommended the termination of a controversial accreditor, which could threaten access to federal financial aid for 243 institutions -- many of them for-profits -- that enroll more than 800,000 students.
The department's extraordinary recommendation to eliminate the Accrediting Council for Independent Colleges and Schools, a large national accreditor that was the gatekeeper for $4.76 billion in federal aid spending last year, follows widespread criticism of ACICS's oversight of Corinthian Colleges.
The for-profit chain collapsed in 2014, partially due to a nudge by the department. ACICS accredited Corinthian until the end, finding "few if any quality issues" at the chain's 59 campuses despite the flurry of state and federal investigations Corinthian was facing.
"We accredit them as long as they comply with our accreditation criteria," Albert Gray, ACICS's then president and CEO, said during a 2015 hearing on Capitol Hill. "All of these investigations that you've mentioned are just that -- they're investigations. Without outcomes from the investigations, we don't have evidence to take any kind of action."
Senate Democrats, including Senator Elizabeth Warren of Massachusetts, didn't buy that argument.
"If accrediting agencies aren't willing to stand up against colleges that are breaking the law, colleges that are cheating their students, then I don't know what good they do," Warren said during the hearing. "And I sure don't know why we would let them determine which colleges are eligible for federal dollars."
Pressure continued to build on the accreditor after the hearing. A group of attorneys general in 13 states called on the department to drop its recognition of ACICS, which is up for renewal before a federal panel later this month. They were joined by a large coalition of consumer groups, including the Center for American Progress, which has released reports that describe ACICS as routinely failing to act with poor-performing for-profits -- not just with Corinthian.
The agency oversaw several for-profits that closed during the last year or so, including Career Education Corporation's Sanford Brown chain, campus locations of Education Management Corporation's Brown Mackie College and the Art Institutes, as well as the controversial Westwood College and deeply troubled FastTrain College.
Some accreditation experts and officials at colleges accredited by ACICS felt it was unlikely that the department would try to terminate the accreditor, in part because of the possible chaos created by such a move. With the inclusion of branch campuses, all of which ACICS oversees separately, the accreditation status of 766 institutions and campuses would be at risk if the agency is terminated.
In recent months the accreditor made several changes designed to tighten up its process and to convince critics that it would improve. Gray stepped down while the accreditor appointed an ethics board and created a "data integrity standard" for its member colleges, which will be subject to more frequent and intense on-site evaluations. ACICS also froze its acceptance of new members.
In April the accreditor stepped up its scrutiny of ITT Technical Institutes, a large for-profit chain that is facing a broad range of federal and state investigations, including fraud allegations by the U.S. Securities and Exchange Commission.
Likewise, in at least one case, ACICS recently has tried to close down a troubled for-profit and been blocked by a federal judge. But reports in the news media have described severely problematic colleges that have retained their accreditation status with ACICS -- and their access to federal aid.
"As we assess the content, structure and effectiveness of all policies and resources, no stone will be left unturned," Anthony Bieda, the accreditor's interim leader, said in a written statement announcing the changes made by ACICS. "Every aspect of the agency must be re-evaluated, fortified and enhanced."
'Extensive and Pervasive' Deficiencies
Those moves appear not to have placated the department, which has for the last year been prodding accreditors to get tougher with poor-performing colleges. Arne Duncan, the former education secretary, called accreditation agencies the "watchdogs that don't bark."
Warren and others have run with that argument. Last week her office released a highly critical report on ACICS.
In a call with reporters Wednesday, a department official said ACICS had extensive and pervasive deficiencies, and failed to meet 20 specific criteria the feds require of accreditors. The alleged failures include not adequately evaluating student outcomes, monitoring institutions, enforcing with sanctions or reporting information to the department, the official said, such as how well graduates do on licensing exams.
"These were not just near misses," the official said. "The damage being done by this agency was significant and egregious."
The department's recommendation will be considered next week by an 18-member panel appointed by the U.S. Congress and the department, known as NACIQI, that periodically reviews accreditors. NACIQI then has 10 days to pass its decision back to a senior department official. That official is Emma Vadehra, the education secretary's chief of staff, the department said. (Note: This paragraph has changed from a previous version, which included an incorrect identification for the department official.)
Vadehra will have 90 days to make a final decision. After that, ACICS will have 30 days to appeal a termination decision.
In a written statement, ACICS said it was disappointed by the recommendation, but would address the department's report, which it is taking seriously.
"ACICS took note that the department acknowledged the steps we have taken to reform our accreditation process," Bieda said, adding that the accreditor "is prepared to make our case as effectively as possible to NACIQI next week."
The clock would start ticking on the 243 institutions that are accredited at least primarily by ACICS when -- and if -- the department's decision is finalized. They would have 18 months to find a new national or regional accreditor, with that period mandated by federal law. Those that fail would lose access to federal financial aid, a death sentence for most colleges. It is unclear if the department might have the latitude to extend the period the institutions would have to find new homes.
"We will take all steps to mitigate the negative impact on students," the department official said.
The department today posted information on its website aimed at students who attend ACICS-accredited institutions, telling them "don't panic" and giving tips for dealing with accreditation issues. The feds also will reach out to those colleges to help brief them on their options. However, experts have said that for many ACICS institutions, finding a new accreditor won't be easy, particularly for those with relatively poor performances on federal metrics, such as their graduates' ability to get well-paying jobs and to pay down their student loans.
The department's recommendation will change the dynamic between the federal government and accreditors, experts said.
Despite the pressure that has built among Democrats, the news media and many in the general public for accreditors to crack down on "bad actor" institutions, it remains fairly hard to shut down a college. And while many view the agencies as being too lax, just rubber-stamping colleges' renewal bids, the courts and sympathetic politicians often block accreditors from imposing severe sanctions on colleges.
Even so, the department official on Wednesday said accreditors must protect students and taxpayers while ensuring the academic quality of its members. "We believe ACICS has not lived up to its role," said the official.
Big Change, Big Disruption
The feds' recommendation is a "monumental step" to protect students and taxpayers, said Ben Miller, senior director for postsecondary education at the Center for American Progress and a former official at the department.
"ACICS's abuse of the public trust for years could not -- and must not -- go unpunished," Miller said in a written statement. "This decision sends a strong and unambiguous signal that accreditation must do a better job acting as a gatekeeper to federal funds."
The department has stripped recognition from an institutional accreditor in the past. In 2010 it dropped the American Academy for Liberal Education for being out compliance, saying the accreditor to small private colleges had provided inconsistent and inaccurate information.
Yet AALE accredited a relatively small number of colleges. And the size and scope of ACICS means the department is in uncharted territory, said Terry W. Hartle, vice president for government and public affairs at the American Council on Education.
"It's a huge change in the accreditation system," he said. "This is not business as usual."
Accreditors are part of the so-called regulatory triad of higher education, alongside state agencies and the federal government. Historically, state agencies have taken the lead on consumer protection, Hartle said. But the Obama administration wants that to change.
"The Department of Education has just sent an extraordinarily powerful statement," said Hartle.
Judith Eaton agreed. Eaton, who is president of the Council for Higher Education Accreditation, which advocates for accreditation on behalf of colleges and universities, said the department's recommendation this week is consistent with a broader push to make accreditors prioritize student achievement, the effectiveness of colleges and transparency as part of their quality-review process.
"This has been coming for some time," she said, but added that other accreditors would pay close attention to the ACICS news. "It's going to affect the entire field over time."
Not all accrediting agencies will be in position to absorb ACICS member colleges. That's because the department requires accreditors to focus on specific areas, and the many career colleges and for-profits under ACICS's purview will be a good fit with only a handful of accreditors, experts said. The Accrediting Commission of Career Schools and Colleges is one possibility.
Even colleges that could successfully make the transition to a new accreditor will face a long process -- experts said starting from scratch with a new agency could take a year or two. And uncertainty during the switch could scare away students.
In addition, the dropping of ACICS by the feds would have a "chilling effect," Trace Urdan, a for-profit sector analyst for Credit Suisse, said in written statement this week. Other accreditors will be wary of taking on the colleges, he said, particularly as the institutions would be facing more scrutiny in the wake of ACICS's demise.
"This means that even as they may be incurring significant effort and expense to apply for new accreditation," Urdan wrote of ACICS's members, "their enrollment and revenue could face steep declines, which of course make the agencies to which they are applying even less comfortable with their admission."
Miller said ACICS should work to minimize any disruption.
"The accreditor has an obligation to work responsibly with its institutions, the Department of Education and others to ensure an orderly operational wind down that minimizes harm to students," he said. "After years of failing to protect them properly, it is the least it could do."