You have /5 articles left.
Sign up for a free account or log in.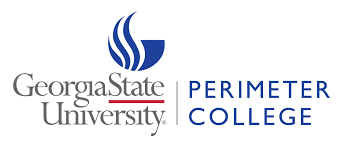 Most college mergers are driven by finances.
For example, demographics change in a region and policy makers feel there's a need for smaller colleges to become more efficient, so they consolidate their resources.
Not so in greater Atlanta, where earlier this year Georgia State University -- one of the state's four research institutions, which is located in the city's downtown -- consolidated with Georgia Perimeter College, a two-year institution in the city's suburbs. The decision wasn't driven by finances, but by completion and student success.
The University System of Georgia Board of Regents wanted to combine Perimeter with the recognized student success at Georgia State, said Peter Lyons, vice provost and dean of what's now called Perimeter College at Georgia State. The plan, he said, is to "export initiatives we developed at Georgia State and use them at Perimeter College."
Bringing the university's completion track record to the two-year institution won't be an easy task. Perimeter, the state's largest two-year institution, with more than 20,000 students, has a three-year graduation rate around 6 percent.
Meanwhile, Georgia State has been recognized for having one of the most improved completion rates in the country. Since 2002, the university's graduation rates increased by about 20 percentage points overall and 23 percentage points for underrepresented students, according to 2014 data from Education Trust. The university has a 54 percent graduation rate, according to federal data.
Demographics at both institutions are similar. For instance, at Georgia State, 59 percent of students are eligible to receive federal Pell Grants, while 60 percent are eligible at Perimeter. Minority student groups make up 63 percent of the students at both institutions is, said Timothy Renick, vice president for enrollment management and student success at Georgia State.
"Georgia State is such an atypical research university that it makes the type of approaches we have in student success plausible," Renick said, adding that the merger in greater Atlanta would be difficult to replicate at other national research universities, because few enroll as many underserved students as Georgia State.
GSU officials have started transitioning its successful Panther Retention Grant to Perimeter students. The grant program covers the unmet tuition and fees of students who would otherwise be dropped because of nonpayment. Renick said the university learned that most of the students who were dropped only owed about $300 and were often seniors close to graduating and fulfilling their academic requirements. This past spring, about 40 Perimeter students received the grant, he said.
The university also is planning to extend its predictive analytics program to Perimeter students and staff to help identify behaviors and decisions that may lead students to drop out. They then use the analytics to alert advisers who help the students get back on track. At the university, they've identified about 800 behaviors that can trigger interventions and they're in the process of identifying risky behaviors that would apply to community college students, said Renick.
Although the consolidation officially took place in January, this fall will be the first semester that students will be admitted to the new Perimeter College at Georgia State University. It's still early for officials to see most of the academic effects of the consolidation, but officials have already spotted a few things
For instance, students who earn a Perimeter College degree or meet the academic requirements of a traditional transfer automatically gain admission to Georgia State.
"The number of students who no longer need to transfer from one institution to another was way over 500," Lyons said. "More students had transitioned to the downtown, four-year-program campus."
These students still have to satisfy the matriculation requirements of moving from a two-year college to a four-year university, but they're no longer transfer students, which means no fees or transfer paperwork.
That lack of a transfer process provides another benefit from the consolidation, Renick said.
Georgia State only admits about half of all applicants to the university, and for many first-generation students who aren't accepted, they may be deterred or discouraged from attending college altogether.
"This year we didn't turn down any students who applied to the Atlanta campus and didn't qualify," he said. "Instead, they got a letter saying, 'Sorry you didn't qualify for admission to the Atlanta campus, but we're pleased to offer admission to any of the five campuses of Perimeter College at Georgia State.' And at any point after that, if they're in good academic standing, they can transition to the bachelor-level campus."
That message is also important to students who may not be able to afford Georgia State. The price for both institutions remained the same postconsolidation, and Perimeter is 40 percent less expensive than the university, he said.
A New Institution
The Perimeter and GSU consolidation is the sixth merger to take place within the University System of Georgia. The mergers have been driven by the state's governor and the system board, sometimes controversially.
Most of the transfer students who attend GSU are former Perimeter students, with about 20 percent of undergraduates coming from the two-year institution, Lyons said.
"And they do just as well as first-time, full-time freshmen," he said. "So there's a close working relationship between both institutions."
Despite the consolidation, Lyons said officials were clear in wanting to preserve the open-access mission at Perimeter.
No faculty members at Georgia Perimeter lost their jobs due to the merger, Lyons said. And although the faculty senate at Perimeter was terminated, about 50 members of Perimeter's faculty are now senators in the university's faculty senate. The school colors at Perimeter changed to reflect GSU's, and student-athletes were given the option to remain with the college on scholarship or go elsewhere And the Perimeter student government was merged with the university's student government association.
However, there were some cuts. Instead of two presidents, there is now one. There are also fewer vice presidents, and financial aid, admission, enrollment and ancillary services were consolidated, Lyons said. Fifteen administrative positions were eliminated between both institutions because of the consolidation -- seven employees from Perimeter and eight employees from Georgia State were affected.
"We didn't combine or reduce academic departments, and they work closely to determine curriculum for the first two years although they're separate departments," Lyons said. "We didn't reduce faculty at all. Our plan is to grow enrollment at Perimeter Colleges, and we may be looking for more faculty."
The goal of the new institution is ultimately to increase graduation rates, said Renick, doubling the 6 percent rate in the next three years and, eventually, bringing it to over 20 percent.
"We certainly think that's doable, and after that we're willing to keep pushing and be among some of the better two-year institutions in the country," he said. "Some of the finest community colleges have 40 percent and above. What we want to do is make the right choices and get the programs in place."
It's a unique opportunity for the new institution, Lyon said, since they now can offer multiple communities everything from certificates to Ph.D. programs.
"This is a tremendous opportunity for both former institutions," Lyon said. "It provides great stability and security for Perimeter and it gives Georgia State a bigger pipeline of better-prepared students."