You have /5 articles left.
Sign up for a free account or log in.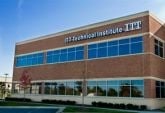 When Corinthian Colleges collapsed last year, the for-profit chain's students suddenly found their classroom doors locked. Students at ITT Technical Institute now face similar worries as it looks like the end of the road for the for-profit institution and its 130 campuses.
Last week, after years of investigations, the U.S. Department of Education banned ITT Tech from enrolling new students who receive federal funding while also increasing financial oversight with several measures. This week ITT posted a notice on its website stating it was no longer enrolling new students.
For-profit experts and analysts expect this could all mean the institution will go bankrupt and shut down. The company also is facing several unresolved state and federal lawsuits. The turbulence has left many students questioning their options. 
U.S. Undersecretary of Education Ted Mitchell said last week that ITT's approximately 45,000 students could choose to continue at ITT, look to transfer their credits to another institution, pause their education or, if the company closes before they finish, look to discharge their loans.
Moving On
Transferring credits to another institution may be difficult for ITT's students. The company said on its website that credits earned at the institution's campuses are unlikely to transfer. 
Other for-profit institutions might be students' most readily available transfer options.
"A lot of schools that could be potential transfer points for ITT would be ACICS accredited schools," said Trace Urdan, a for-profit education analyst with Credit Suisse, referring to ITT's accreditor, the Accrediting Council for Independent Colleges and Schools.
Yet transferring to another ACICS accredited institution may be just as much of a problem for students since the agency is regarded as "damaged," he said. ACICS is facing its own federal scrutiny, and recently delayed a hearing on ITT until December. 
"This has become an explicit strategy for some schools," Urdan said. "There will be for-profit schools that will step up, none with the same brand appeal as ITT, but there will be options."
DeVry University, for instance, offers some two-year degree programs and may make a gesture to ITT students, he said. (DeVry, which has a relatively strong brand, is not as established as ITT in offering two-year, technical degrees.)
Community colleges and four-year institutions with regional accreditation may be less receptive to ITT students because they may not accept the credits, since regional forms of accreditation are more highly regarded, Urdan said, adding that those institutions may look at an ITT transcript negatively. 
That's worrisome to some advocates who feel students may be moving from one bad situation to another. Pauline Abernathy, executive vice president of the Institute for College Access and Success, said the now-closed Corinthian was enrolling thousands of students who had been attending institutions that had closed.
But for ITT students, community colleges may be better positioned today to receive them than they were in years past.
"The types of programs ITT offers are those types offered by community colleges and community colleges have seen significant declines in enrollment in the last three years, so the capacity is in all likelihood there," Abernathy said. "With community colleges the credits aren't likely to transfer, but that's where one important option for students is to take the discharge and restart at a community college where programs will be much more cheaper and of higher quality. And most ITT's are in urban areas where there's likely to be a community college nearby."
In Indiana, there are six ITT Tech campuses with approximately 3,000 students. 
"While ITT credits do not transfer into Ivy Tech, we are exploring alternative options for ITT students should they seek an educational pathway at the community college," said Jeff Fanter, senior vice president of student experience, communication and marketing for Ivy Tech Community College -- the statewide two-year institution. "Some of those options might include prior learning assessments and certification crosswalks, which could allow students to earn credit for past experiences and credentials." 
Charlene Dukes, president of Prince George's Community College in Maryland and former chairwoman of the American Association of Community Colleges' board of directors, said community colleges are in a position to help former for-profit students because of the institutions' ability to accept students mid-semester and their flexibility in course development. But other aspects may be more difficult, like accepting credits and servicing students who may no longer have financial aid. 
"We're pretty flexible. Several years ago, at the height of the recession, community colleges were bursting at the seams with people upgrading their skills and training," Dukes said, adding that two-year institutions changed to accommodate these new students. "I believe we would do the same things today for for-profit students." 
Part of the problem for students who may need to start fresh on a new campus is that they may have already used up their six-years of Pell Grant eligibility.
"ITT received $169 million [in Pell grants last year], which went to almost 50,000 recipients," said Lauren Walizer, senior policy analyst at the Center for Postsecondary and Economic Success at the Center for Law and Social Policy. "This is a significant number of low-income students, who, without being made whole again, through loan discharges and restoration of Pell eligibility, will continue to be harmed by their attendance at ITT." 
Congress last year introduced legislation to restore Pell eligibility for students who attended institutions that were closed for certain violations like fraud or predatory practices. However, it hasn't passed.
The ban on federal aid for new ITT students also doesn't include Post-9/11 G.I. Bill benefits. The U.S. Department of Veteran Affairs has notified students that the veterans department can't prevent them from enrolling at an accredited institution based solely on that institution's financial situation. However, the VA is providing information to veterans about the risk of using these benefits at institutions that carry a significant risk in their ability to complete.
It's possible that many ITT students will fall out of the higher-education system altogether if the chain closes. 
Abernathy points to an Education Department statistic TICAS published earlier this month: "47 percent of all direct loan borrowers at schools that closed from 2008-2011 neither received a closed school discharge nor received Title IV aid to enroll elsewhere in the three years following the school's closure. These students were left with debt but no degree."
When Corinthian Colleges closed last year, along with many of its Everest, Heald and WyoTech campuses, the department and community colleges scrambled to try to help the tens of thousands of students at those institutions. More than 70,000 students were enrolled at Corinthian campuses when a phase-out plan was initiated by the institution and the department. Fairs were held on a number of campuses to help students with the transition, but it's unclear what happened to those students. 
"The state chancellor's office and college representatives in communities that had a Corinthian-owned college nearby did a lot of outreach after the closure announcement," said Paul Feist, vice chancellor for communications and marketing with the California Community Colleges Chancellor's office, in an email. "Unfortunately, there is no way of knowing how many of those affected students ended up enrolling in our colleges. Students faced a number of challenges at the time, including issues around loan forgiveness and the fact that credits from non-Heald Corinthian colleges were not regionally accredited and had difficulty articulating to community colleges. We know anecdotally that many students did choose a community college, but we have no way of quantifying it."
Closure and Discharges
Despite the fairs for Corinthian students, student advocates say some former Corinthian students still received inaccurate information about their options.
"Students from these schools that were closing were getting terrible information," said Noah Zinner, a managing attorney with Housing and Economic Rights Advocates, a nonprofit economic and legal rights advocacy group in California. "We still get calls from folks about what they can or can't do and how they can get relief. At Heald Colleges, which was one of the prominent campuses in the Bay Area, they were relying on the failing school to give them information on their rights and their failing school was inviting other predatory schools in to recruit."
His organization has worked with at least 350 former Corinthian students.
Some students were told that if they didn't go to a different institution or complete their program, they could lose all of their credits or their transcripts would disappear, which isn't accurate, Zinner said, adding that his organization and other advocacy groups across the country are pushing the department to create standard notifying language that closing schools are mandated to send to students, so misinformation could be avoided.
But the Corinthian case may have helped the department learn how to deal with ITT's possible closure. 
"In the Corinthian experience we certainly learned how important it is to communicate directly with students," said U.S. Undersecretary of Education Ted Mitchell, in a call with reporters last week. "We learned that it's really important to stay in contact with students and we intend to do that and we'll deploy all of the tools that we learned to use in the Corinthian matter."
The department published a blog post to help ITT students understand their options and what is happening at the institution. 
Abernathy said her organization also is in favor of standard language from the department. For example, she points to a letter from the now-closed Westwood College that encourages students to transfer to one of the institutions it was negotiating with at the time. 
"They don't mention the student is eligible for school closed discharge until after the signature of the person who wrote it and even then what they write is discouraging of taking a discharge," Abernathy said. "So why were they discouraging them? Westwood may have had a letter of credit [with the department]. The more students who took the discharge the more the department would draw down on that letter of credit, so they had a strong financial interest to discourage school discharges."  
A letter of credit is collateral the government asks colleges to set aside when officials have concerns that an institution may be unable or unwilling to pay back money it owes the government. 
At some point, if the department no longer needs a letter of credit for liability and if there are no borrower-defense claims or discharges, then the institution could get some of that money back, she said. 
In the Corinthian case, as of June 24, which is the most recent information available, the department has granted nearly 7,400 closed-school discharges with combined outstanding loan balances of approximately $97.6 million. 
Besides the ban on enrolling students with federal aid, the department last week increased ITT's letter of credit requirement from about $124 million to approximately $247 million.
"Hopefully, ITT will be able to help a lot of students out," Urdan said. "A lot of what's going on is them trying to figure that out and fielding calls from schools willing to work with them. It's a tough case, for ITT, for what they do in the tech space, they're the premier brand. Students will have a difficult decision. They have to go to a school that doesn't have as a good of a brand or go to a community college where they run the risk of not accepting credits."