You have /5 articles left.
Sign up for a free account or log in.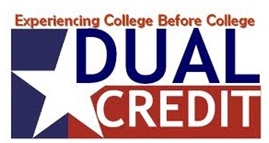 While many community colleges are dealing with decreasing enrollments, some in Texas have boosted their numbers with students who are still attending local high schools.
And with dual enrollment on the rise in Texas, the state has become more open to making college free for these students.
"The goal is to have 60 percent of Texans having some sort of degree or certification by 2030, and as part of this entire effort to increase the level of education in the state," said Stephen Head, chancellor of the Lone Star College System, a network of two-year colleges around the north side of Houston. "And dual credit is being promoted here in Texas as a way to get students committed to college at an earlier age, when they're [high school] juniors and seniors."
Dual enrollment, also known as concurrent enrollment or dual credit, certainly isn't new to the state. But Texas community colleges have seen tens of thousands of high school students enrolled in their courses in recent years -- and that number is only growing.
Last year, there were more than 133,000 Texas high school students enrolled in dual-credit courses, compared to about 17,800 dual-credit students in 2000, according to the Texas Higher Education Coordinating Board. These students account for at least 25 percent of the total enrollment at 17 of the state's 50 community college districts. The growth is spurred partially by the affordability of dual enrollment for students, but also by colleges and high schools working together to better perfect the handoff of students.
"As we grew and learned more about what we could do to improve those handoffs and transitions, we realized we couldn't completely rely on a student graduating high school to enter college," said Joe May, chancellor of the Dallas County Community College System. "We can't completely rely on the system for students completing an associate degree to go into a bachelor's degree."
At Alamo Colleges, a network of community colleges located in San Antonio, about 11,000 of the system's 60,000 credit-earning students are dual-credit high schoolers, said Bruce Leslie, the system's chancellor.
Meanwhile, Lone Star has the state's second-largest dual-enrollment program, with more than 13,000 high school students taking dual-credit courses. Head said those students outperform their community college counterparts on grading by 15 percent.
About 13,000 dual-credit students are enrolled in the Dallas system's seven community colleges, a number that has more than doubled in the last 10 years. This spring about 1,000 of those students graduated with both an associate's degree and a high school diploma, May said.
"I'm always impressed when talking to 15- and 16-year-old students. What they want is to be treated like an adult and so often the school system doesn't do that," Leslie said. "So many of our young people are talented and have passions and are finding themselves, and dual credit helps them."
Dual-credit students in the state are not only participating in general academic programs, but also taking courses that more commonly fit the career and technical education moniker.
The Alamo, Lone Star and Dallas County districts do not charge their dual-enrolled students tuition. Dallas offers scholarships, and Lone Star charges fees. Some colleges across the state charge tuition while others are completely free. There are only nine states in the country where the cost of tuition and fees for dual-credit students is completely covered by the state or school district, according to the National Alliance of Concurrent Enrollment Partnerships.
Leslie said one reason Alamo chooses not to charge tuition to dual-credit students is because they can't use federal Pell Grants to attend. Too often, community college students run out of Pell Grant eligibility because they take more courses than they need before transferring or graduating.
Both the school districts and the colleges share the official count of students in state funding formulas -- so their enrollment numbers benefit both sectors. That's particularly helpful, as state contributions have declined in recent years.
"It's increasingly more difficult to do this, so all of us are trying to figure out how to keep it going, not only with dual credit but with several different groups that receive waivers from the Legislature, like foster-care students and veterans," Leslie said. "We invest $25 million a year in what we call [dual-credit] scholarships."
Lone Star, on the other hand, invests about $500,000 a year to cover fees for students through the institution's foundation, Head said.
"We believe students should pay about a third of the cost, with some exceptions," Head said, adding that dual-credit students typically cover the costs of their books and about $60 per course in fees, which he describes as a "great bargain for students."
En Vogue With Republicans
Politically, Republicans in the state -- and perhaps in Washington -- favor dual credit because of the affordability they see in students not paying tuition and potentially completing a college degree in high school.
Leslie said he sees the free community college conversation that has dominated the sector during the Obama administration shifting to something more like dual enrollment. Hopefully the Trump administration will be receptive, he said.
Republican Senator Lamar Alexander, of Tennessee, who leads Senate's education committee, said he's in favor of students enrolling in community college courses while in high school as a way to get college credits under their belt. But he is opposed to any new federal program to do so, said an Alexander spokesperson, who added that students should be allowed to use federal aid at the school of their choice.
"In Texas, the legislators see the value of it. We have students that are graduating from these programs and going immediately into careers," Leslie said. The traditional route has been for students to continue straight through college and to get their first career in their early 20s, he said. In contrast, dual-credit students are hired out of high school and encouraged by their employers to continue in college, often eventually seeking a bachelor's degree.
Part of the growth in dual enrollment is due to the state opening up the ability for community colleges to work with high schools outside of their service areas, Head said. That has led to some competition and friction between high schools and community colleges, as well as between the two-year institutions, but Head said those typically have been local problems the institutions worked out.
Most dual-credit courses take place on the college campuses or in early-college high schools, which are specific classes that have to be approved by the state. Or they're offered in career academies, which typically are "schools within a high school" that are awaiting the early-college high school designation.
"We're out of space in some locations in the college, and in that case the school district has agreed to take a separate wing of a high school and set that apart, remodel it and set it up as collegiate space," May said, adding that it's not unusual to have more interest from high school students than there are slots available.
While the enrollment benefit has been good for the colleges, May said the better outcome has been the partnering between high schools and colleges to make the transition seamless and to expose students to college early so the chances are better of them continuing along the path to a four-year degree or higher.
Adam Lowe, the executive director of the National Alliance of Concurrent Enrollment Partnerships, said dual enrollment's newfound popularity in Texas could come with some challenges.
"The concerns about the growth of dual credit in Texas are ones that we have seen in other states where rapid expansion has occurred," Lowe said in an email. "If students are going to fully realize the benefits of this experience, it is imperative that the colleges and universities commit resources, particularly faculty time and effort, to ensuring that appropriate levels of academic oversight occur."