You have /5 articles left.
Sign up for a free account or log in.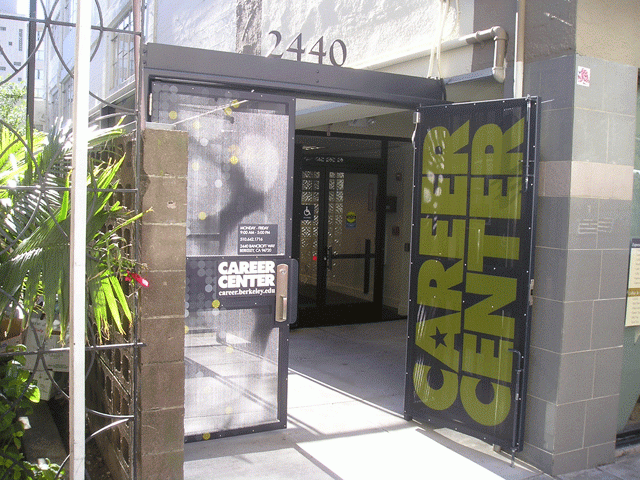 Recent college graduates were more likely than those in prior decades to visit a career center while in college but are less likely to view their interactions as "very helpful," according to the newest data from an annual Gallup-Purdue University study of college graduates.
The survey -- which is the largest of its kind and annually polls a nationally representative sample of about 30,000 college alumni -- attempts to gauge graduates' perceived quality of life after college and how their time as undergraduates affects those outcomes. This year's report focused largely on how recent graduates interacted with career centers and how those interactions may correlate with a graduate's job prospects.
Only 17 percent of those who graduated from 2010 to 2016 said they found their college career centers to be "very helpful," with another 26 percent reporting that the career office was "helpful." Less than 40 percent said they found career centers to be "somewhat helpful," and 17 percent said the interactions were not helpful at all.
At the same time, 61 percent of students who graduated between 2010 and 2016 said they had visited a career center at least once. That's compared to 35 percent of students who graduated five decades ago and 55 percent of students who graduated between 2000 and 2009.
Graduates of public and private institutions, and of large and small universities, were equally likely to visit career services offices while in college, as well as equally likely to rate the centers as helpful.
"I wish the numbers were higher," said Andy Chan, vice president for personal and career development at Wake Forest University, who has himself criticized higher education's approach to career services. "One of the challenges is helping students understand that going to the career office is a multioccasion, multiyear experience, not just going 'at least once.' Sometimes students think they'll go one time for 30 minutes and get everything they need, but it's not that simple."
At Wake Forest, Chan said, the career center organizes several events in an attempt to "go where the students are."
Those events include career fairs, career counseling dished out in residence hall lounges or career-focused trips to other cities. Chan said career centers may sometimes do a poor job of advertising what services they provide, leaving students with the impression they aren't receiving as much help from them.
"Many schools have started to do more things than the students may even realize," Chan said. "Whether it's a career fair or taking students on a career trek to another city, students don't always realize it was the career office working behind the scenes. A student will remember that he went to New York with all these people on a college trip, but won't know necessarily who it was that pulled the trip off."
Brandon Busteed, executive director of education and work force development at Gallup, said that in a series of follow-up interviews with survey respondents, graduates expressed a range of reasons as to why they felt their career services office was not helpful. Some graduates said it was likely they just didn't take full advantage of the resources being offered. Others said career centers were helpful when it came to preparing for job interviews and creating résumés, but that they did little to prepare students for other aspects of having a successful career, such as salary negotiation.
Graduates who were older than traditional-age college students said they found the career services office unhelpful because it catered to students looking for their first job, not to students rejoining the work force after returning to college to earn a degree.
"We were stunned to see the perceptions about career services," Busteed said. "There were as many graduates saying career services were not at all helpful as graduates saying it was very helpful. There's obviously a lot of room for improvement. The good news, though, is that graduates who had very helpful experiences had entirely different experiences after college. It's encouraging news, and I think it shows if we put more emphasis on career services, it's going to be something very valuable."
Graduates who visited career centers at least once were more likely to be employed full time after college that those who did not visit (67 percent compared to 59 percent). For black graduates, 12 percentage points separated the employment prospects those who visited career services and those who did not. Nearly two-thirds of black graduates who visited a career center at least once reported being employed full-time, compared to 54 percent who did not visit.
Those graduates who had visited career centers and said the experience was very helpful were nearly six times as likely to say their institutions prepared them well for life outside of college. Nearly half of them said they "had a good job waiting for them" when they graduated, compared to 15 percent of graduates who said the career services office was not at all helpful.
First-generation and transfer graduates were the least likely to use career services while in college. Alumni who graduated with the largest amounts of student loan debt -- more than $40,000 -- were the most likely to say they visited the career centers while in college. They were also the least likely to characterize those visits as helpful.
More than 20 percent of graduates who borrowed more than $40,000 said their experience with a career center was not at all helpful, compared to 17 percent of graduates who borrowed between $20,001 and $40,000, and 15 percent of those who borrowed less than $20,001. Busteed said these findings were the "most disappointing" in this year's report.
"The most heavily indebted college graduates require more support in navigating the transition from college to career, as they enter the work force at a financial disadvantage relative to those with less or no undergraduate debt," the report concluded. "Although they access career center services at a greater rate, their experiences lag behind those of other graduates."
Diversity on Campus
This year's Gallup-Purdue report also focused on perceptions of diversity on campus. More than two-thirds of graduates who received a degree between 1990 and 2016 said their university "was a good place for racial and ethnic minorities." Far fewer (42 percent) said the same for lesbian, gay, bisexual and transgender students.
Alumni who graduated between 2010 and 2016 and "regularly interacted with people from different backgrounds" were more likely to believe their institution was a good place for racial and ethnic minorities. Nearly 90 percent of those students said their university was a good place for members of racial and ethnic minority groups to study, for example, compared to 42 percent of those who said they had few interactions with other groups.
At the same time, many graduates reported feeling uncertain about how those groups are treated on campus.
"Few college graduates say their university was a bad place for racial and ethnic minorities or LGBT students," the researchers wrote. "Instead, large shares of college graduates indicate that they do not know whether their alma mater was a good or bad place for those groups to study."
Nearly half of graduates said they did not know whether their college was a good or bad place for LGBT students to study. A quarter of graduates said the same about racial and ethnic minorities. Nearly 30 percent of white students said they did not know whether their university was a good or bad place for ethnic and racial minorities to study, compared to about 10 percent for black, Hispanic and Asian students.
"That's one of the highest 'don't know' response rates I have ever seen," Busteed said.