You have /5 articles left.
Sign up for a free account or log in.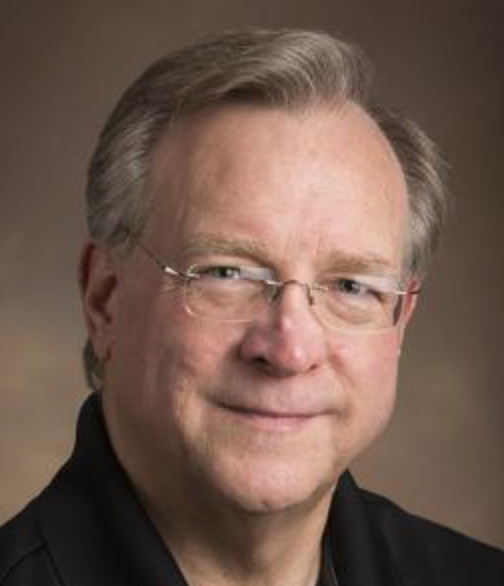 The Beach Boys may have been ahead of their time in the 1960s, but the band's music seems quaint by today's standards. Yet a professor at the University of Kentucky says he was found guilty of and punished for sexual harassment related, in part, to singing the band's song "California Girls" at an overseas event. Other faculty members are concerned about the case, but the university has challenged parts of the professor's story.
Buck Ryan, an associate professor of journalism, recently went public about his case in an op-ed in the Lexington Herald-Leader. The piece was published along with a news report alleging that university looked into 57 sexual harassment and discrimination complaints about employees from 2011 to 2016, finding enough evidence to recommend firing the employee about 40 percent of the time. Several received settlement deals. Ryan's case was mentioned.
"If my case is any indication, then everyone concerned about discrimination and sexual harassment should be alarmed," Ryan said in his op-ed. The university's coordinator for cases related to Title IX of the Education Amendments of 1972, which prohibits gender discrimination, "ruled that the song 'California Girls' included 'language of a sexual nature' and was somehow offensive, though no victims were identified. The same regulation prohibits 'making an intentionally false accusation,' so the question arises: How competent is UK's Title IX office?"
Ryan said the occasion for the song was the closing ceremonies for an event at China's Jilin University as part of a Kentucky program last year. He was teaching a class called Storytelling: Exploring China's Art and Culture and sang a Beach Boys song, along with two other Western classics, to demonstrate the differences between Chinese and American culture to his Chinese students.
"A few of my top Chinese students attended the closing ceremonies, and they actually liked the song," Ryan wrote. "One was impressed that I could use the names of Chinese places instead of the original American ones." [Ryan substituted U.S. regions named in the song with Chinese ones.] Yet Ryan allegedly was reported by a fellow faculty member for using sexual language. The other charge was "inappropriate touching" of students, but Ryan said no student ever filed a complaint against him.
Ryan said via email Tuesday, "All I know is any complaints about 'inappropriate touching' came from faculty, not students, and those faculty think my Beach Boys riff contained offensive language that was 'sexual in nature.' Go figure."
For reference, here are the raciest lyrics in "California Girls":
The Midwest farmers' daughters really make you feel all right
And the Northern girls with the way they kiss
They keep their boyfriends warm at night.
The West Coast has the sunshine
And the girls all get so tanned
I dig a French bikini on Hawaii island dolls
By a palm tree in the sand
Ryan said the university's three-month investigation of his case revealed no student complaints, and that he's never faced a complaint of a sexual nature from a student in 30 years of teaching. When he sent an email to administrators asking to know the exact complaints against him, he said, "My message was turned into an open-records request by UK's legal office. A few days later I received a two-page letter denying my request."
Despite not knowing the exact charges against him, Buck said he was, as punishment, banned from receiving international travel funds and stripped of a teaching award worth thousands of dollars. When he asked about due process, the provost allegedly said that because there is no constitutional right to represent Kentucky abroad or teach a particular class, the university didn't owe him any.
"As a result, I was convicted without trial of inappropriate behavior, which never occurred, with two women students. They wanted to defend me, but they were never interviewed by university officials," he wrote in his op-ed. "The next time you read about the [university's] struggle to handle [cases brought under Title IX] think about my Beach Boys song."
Kentucky's Faculty Senate Council reacted to the story by calling a special meeting this week. Robert Grossman, a professor of chemistry who is also on the university's Board of Trustees, said the council wanted to consider "whether there were avenues for redress for faculty with concerns such as the ones raised by [Ryan]. We agreed that if a faculty member feels that his or her academic freedom has been violated or that disciplinary procedures have not been properly followed, he or she can petition the Senate Advisory Committee on Privilege and Tenure to hear the allegations."
Grossman said the council didn't comment on the merits of Ryan's case, however, since that would be the role of the committee. The council also discussed whether university procedures for investigating alleged violations of Title IX are "fair and transparent," and decided to charge an existing committee with the job of studying such procedures.
The university has publicly challenged Ryan's account, however. Jay Blanton, university spokesperson, argued in his own Herald-Leader op-ed that Ryan was "manipulating" the facts of the case, which he said revolved around real issues, "not a song."
Blanton said that faculty members shared "deep concerns" about Ryan's conduct and both Jilin and Shanghai Universities also had complained about him. "Our Title IX office investigated the complaints at length and interviewed Ryan as part of the investigation, as well as the faculty who accompanied him," he wrote. "The faculty were unanimous in their complaints and their concerns, in which a preponderance of evidence concluded that he engaged in 'inappropriate touching' and 'language of a sexual nature.'"
Additional details have not been disclosed to protect the "privacy and confidentiality of the victim," Blanton said, while Ryan "has refused to take responsibility for his conduct. At the time of his trip, he reportedly laughed off the concerns of his colleagues, saying, 'We aren't at [Kentucky].' After a comprehensive investigation, sanctions were recommended. His dean agreed."
Blanton doubled down on the university's stance that Ryan has no right to a hearing over his punishment, as there is "no inherent right -- for anyone -- to represent the university abroad, especially when doing so can place students and the university at risk." (Blanton said that the university must hold a hearing to revoke tenure, but not even to remove a department chair.)
If Ryan waives his personal privacy rights, Blanton said, "the university will be happy to release the entire investigative file as well as his repeated emails to university officials. Every record that Ryan claims should be in the open would be. He won't do that, though. In truth, those records would reveal compelling evidence of misconduct brought into the open by the concerns and complaints of his own colleagues."
In response, Ryan said that he requested his investigative file more than a year ago and was denied it, and that he wasn't "signing away a single claim I have against the university."
Kentucky already has violated his constitutional right to due process, he said, with which he would have been able to confront his accusers and provide his own witnesses -- namely students who he said had been "dragged" into the case.
The "only victim in this case is me," he said.