You have /5 articles left.
Sign up for a free account or log in.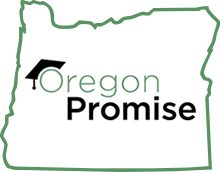 As Oregon faces budget shortfalls and an education sector eager to hold onto the money it has, a dispute has emerged about the future of the state's free community college program.
The state's public universities, which saw a slight decrease in freshman enrollment last fall, are pointing out issues with the Oregon Promise that could influence legislators to cut funding for the program. For example, while a recent report found that more of the state's high school graduates are now applying for federal financial aid and attending college, students from higher-income families are disproportionately benefiting from the program.
"We were very transparent from the start that in implementing a last-dollar program, more state dollars would go to higher-income kids and families than lower income, because lower-income families will get Pell Grants," said Ben Cannon, executive director of the Oregon Higher Education Coordinating Commission. "The real question should be what impact the program has had on college-going rates for recent high school graduates of all income levels. We believe Promise shows increases for all students and for lower-income students; that's more Pell dollars coming into the states."
The report on the Promise program's first semester revealed that it reached more students than projected, with 6,745 receiving the scholarship compared to 5,700 high school graduates who enrolled in a two-year college for at least six credits in 2014. More than 19,000 Oregonians applied for the grant and nearly 10,500 of them met the Promise's 2.5 high school GPA, residency and financial aid application requirements.
Of the eligible Promise applicants, about 1,100 chose to attend a four-year institution in Oregon and didn't receive the grant.
However, enrollment of Oregon's high school graduates in the state's public universities declined slightly in 2016 compared to recent years -- 17.6 percent of Oregon high school students who graduated last year enrolled in one of the universities this past fall, compared to 18.3 percent in 2015 and 18 percent in 2014.
Some Promise advocates point to the enrollment declines as the main reason why public university leaders in Oregon are pressuring the Legislature to instead move funding from the Promise program to the state's need-based grant, which is awarded to low-income students who attend Oregon's public universities.
"The presidents and provosts of Oregon's seven four-year public universities have communicated publicly to state leaders that any additional state financial aid funding should first go to fully fund the need-based Oregon Opportunity Grant program, before appropriating additional funds to the Oregon Promise program, which is not need based," Steve Clark, a spokesman for Oregon State University, said in an email.
Clark said the university does not have statistics for the number of students who choose to use the Promise at a community college instead of attending the university.
Portland State University officials can't directly attribute all of their decrease in new freshman resident applications to the Promise, but they're certain the program played some role in the drop.
The university saw a 9 percent decrease in first-year, in-state resident students from this year compared to last year and a 14-percent decrease in new freshman residents who were admitted to the institution.
"In the application pool we saw a decrease in resident applicants this past fall, and we think it's attributable to Oregon Promise," said Shannon Carr, executive director of undergraduate admissions at Portland State University. "The information about Oregon Promise was sent out, and it wasn't really clear in terms of how many students were receiving it … how far that money would go …. Counselors were really advising students to start at a community college instead of a four-year institution. We saw that conversation happening from the guidance counseling community, and that had an impact on overall applications."
Carr said she doesn't want to fault the counselors for helping their students make informed and smart financial decisions about college. But she said some students "put all their eggs in one basket and were not necessarily getting Oregon Promise."
Carr said the university is optimistic about the number of students interested in enrolling this coming fall and that partially has to do with the "uncertainty and not a lot of conversation about Promise."
This year the university unveiled its own initiative to provide free tuition to Oregon residents who have a 3.4 high school GPA and are Pell eligible. The program guarantees four tuition-free years.
"We did this for a wide range of reasons, so it's not solely a response to Oregon Promise," Carr said. "We're primarily a school of access …. We thought some of the neediest students didn't even apply to four-year schools because of Oregon Promise and they knew their tuition would be covered. They failed to realize that with federal financial aid they may even come out better, especially those with strong academics … starting at a four-year school."
Morley Winograd, president and chief executive officer of the Campaign for Free College Tuition, said he's not surprised there was a "counterattack" to the first year of success in Oregon's program. There was similar pushback from four-year institutions in Tennessee, he said.
"The Promise program in Oregon is accomplishing its purpose in increasing enrollment in higher education," Winograd said. "It isn't criticism, but a grab for the money. That's the fight there, and we'll see it in every state as four-year colleges and universities will say, 'Send the money to us.'"
Carr said Portland State hasn't taken an official stance on the Promise program, but that any program supporting students going to college is positive. However, she said, more thought should have been put into increasing participation of minority and low-income students.
The state made changes to its need-based grant program prior to the Promise scholarship's creation, Cannon said, in an effort to prioritize more low-income students.
The grant now has a much lower income threshold, he said, which means many middle-income families are no longer able to receive the grant. Those dollars are going to more lower-income students.
"That's the important context for the Promise," Cannon said. "Obviously it's not need based. The state dollars flow inverse to need, but we're also putting much more in the way of financial aid to the lowest-income students than ever before by shifting dollars."
Short on Funding
Oregon Promise recipients from higher-income backgrounds drive up the cost of the program because they don't receive federal Pell Grants. The state's Legislature agreed in 2015 to fund the program's first year for $10 million. But officials are estimating the cost to rise to $13.5 million. Cannon said that number would approximately double as a new group of students are brought in for the second year.
"There will be very rigorous conversations this legislative session about whether to continue the Promise and, if so, at what funding level," Cannon said. "That's partly because of the budget shortfall our state faces. All programs are likely to undergo a greater level of scrutiny than they would at other times, and because this is a new program, it will get even greater levels of attention."
Oregon is facing a $1.8 billion budget gap, which means everything is on the table, said Andrea Henderson, executive director of the Oregon Community Colleges Association, adding that there is an $80 million budget gap for the community colleges and a $100 million shortfall for the public universities.
"Yes, there is a percentage of students who have fairly high [expected family contribution], but on the other hand many students indicated they wouldn't have gone to college if it wasn't for the Oregon Promise," Henderson said. "We know we're getting additional federal financial aid dollars, and last year we led the nation in FAFSA filings for students."
But warnings came from the community colleges a year ago about the program, along with concerns over funding. Those colleges wanted to see the program lower its GPA requirement and expand beyond recent high school graduates.
"We had reservations about this program before it passed," Cannon said. "But when the Legislature decides to use the word 'promise,' it should mean something."
Going Second
The discussions in Oregon may seem like a blow to a free college movement that has been picking up steam from San Francisco to New York and Rhode Island.
Oregon was just the second state in the country to implement a widespread free community college initiative, following Tennessee.
"They were an early adopter," said Martha Kanter, a former undersecretary of education under President Obama, who leads the College Promise Campaign, which advocates for free community college. "But they didn't have the sustainable components Tennessee had or the history on how to build and move it further year after year."
"It's all about design," she said. "In Oregon, they wanted to serve everyone, and that did affect Portland State."
The program just needs time to adjust, said Oregon State Senator Mark Haas, who helped create the program and sits on the College Promise Campaign board.
"Just by anybody's metrics, this is doing really well … this is changing the culture in our state," he said. "The fact that the universities have this in their crosshairs begs the question of what should the universities be doing. Maybe the universities should take a page from the community college handbook and be more responsive to customers."
Conversations in the state about funding the Promise or even making changes to it are still early, although there have been suggestions like placing an income or expected family contribution cap on the program so students above a certain income level wouldn't qualify. Such a move could reduce the cost of the program or allow the state to spend more dollars on lower-income students.
"We're supporting continuation of the program as it currently stands," Cannon said