You have /5 articles left.
Sign up for a free account or log in.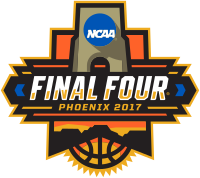 The National Collegiate Athletic Association took a major step this year toward recognizing the importance of academic performance by voting to allocate, for the first time, millions of dollars based on how teams fare in the classroom.
The NCAA has nothing on Inside Higher Ed, however. Since 2006, we have determined the winner of the NCAA's basketball tournaments based on the academic performance of the competing teams.
Introducing the 2017 Academic Performance Tournament, Inside Higher Ed's annual look at who would win the NCAA men's (and later this week, the women's) Division I basketball tournament if cognitive skills, not jump shots and vertical leap, won the day.
Here's how it works: to determine the winners of each game in the tournament, we compare the academic performance of teams, as measured by the NCAA's own -- admittedly less-than-perfect -- metrics for judging academic success. We first look to the academic progress rate, the NCAA's multiyear measure of a team's classroom performance. (Among other things, the APR excludes athletes who leave in good academic standing, so institutions where players tend to go pro early can still fare well on the measure.)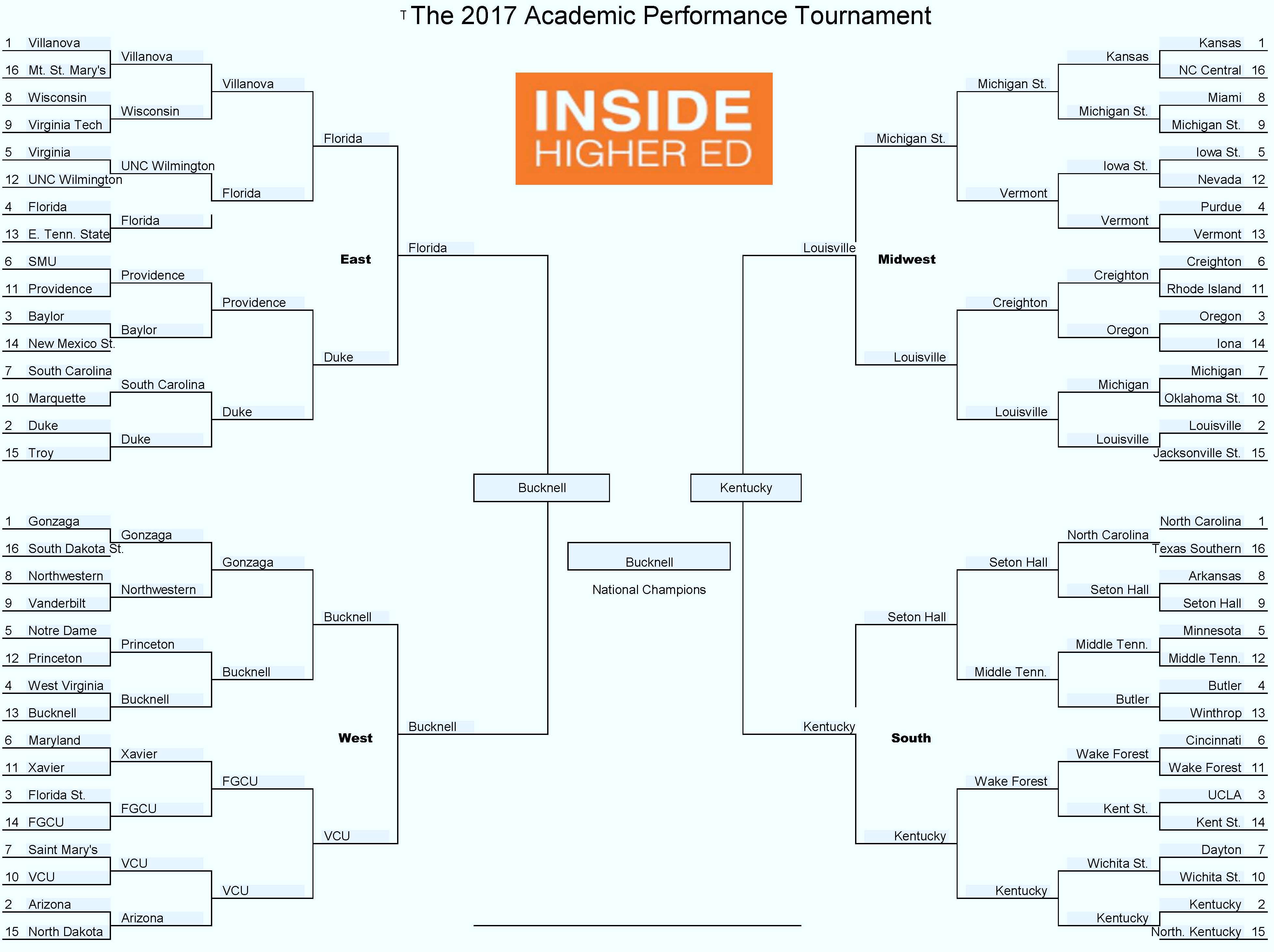 When two teams tie, we turn to the NCAA's graduation success rate, which measures the proportion of athletes on track to graduate within six years. In the event of a GSR tie, we then turn to the federal graduation rate, a different formula that the government uses to track graduation rates.
Click here to see who emerges the winner of this year's Academic Performance Tournament. And as always, fun as it is, we don't recommend using Inside Higher Ed's bracket as the basis for your office pool.