You have /5 articles left.
Sign up for a free account or log in.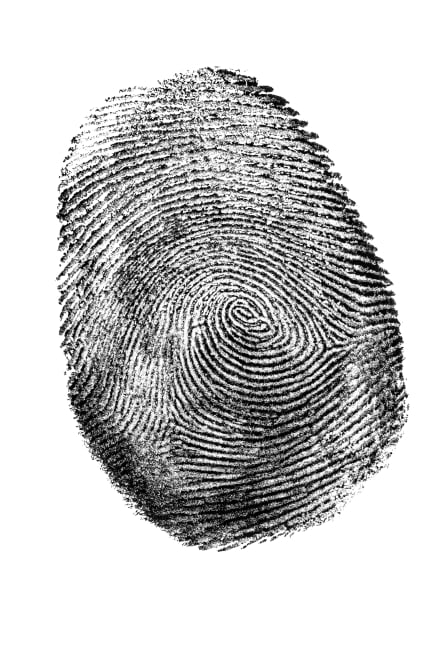 As Pennsylvania State University continues to reel from the fallout of the Jerry Sandusky abuse case, other institutions are finding ways to prevent and protect themselves from scandal. But the faculty at Lehigh University says a new three-step criminal background check policy goes too far. Professors recently approved a resolution against the new policy, asking the university to halt the check process until the Board of Trustees can reconsider it.
The screening consists of state criminal and child abuse histories and a federal criminal history via fingerprints.
Lehigh has downplayed the resolution, saying that a majority of the faculty and staff already has complied with the new policy, and that all are expected to complete their checks by May. Lehigh also says it's doing its best to honor a new state law requiring such checks for all those who work with minors.
Yet faculty opponents continue to ask why the university hasn't taken advantage of an exemption in the law for college professors, and have expressed concerns about handing over even more personal information to their employer.
Lehigh has "overemphasized security and control at the expense of academic freedom, privacy rights and faculty input," said Christine Cole, a professor of school psychology and a member of the standing faculty committee on financial planning and operations, which pushed the resolution.
"This is a policy beyond that required by law and beyond policies of most peer institutions in Pennsylvania," Cole added. It's also "unclear how the personal information that is collected will be used, and no safeguards been put in place to protect the privacy and confidentiality of this personal information."
In 2014, post-Sandusky, the Pennsylvania General Assembly passed an updated child protection law known as Act 153. Among other provisions, it requires "school employees" who have "direct contact with children" to undergo criminal background checks. Around the same time, Lehigh was drafting a new University Protection of Minors Policy to protect minors at university-sponsored activities on campus and off.
Trustees eventually passed a version of the policy requiring all current and new faculty members and staff to complete the three-level background sweep detailed in Act 153: a state criminal history check, a state child abuse background check and a federal criminal history check involving fingerprints.
Later, in response to criticism about the scope of the law and its implications for higher education, Act 153 was amended to exclude most professors: those whose direct contact with minors involves only prospective or enrolled college and university students.
Lehigh temporarily suspended background checks for current professors who didn't work directly with minors after that change. But it continued full screens for new faculty and staff hires and, in May, the board voted to reinstate the three-check policy for all faculty and staff -- including professors previously hired.
There was a caveat, however: current employees did not need to complete the federal fingerprint check if they didn't have "direct contact with minors," had been a Pennsylvania resident for 10 consecutive years (or had already done the fingerprint check while working at the university), and swore in writing that they were free of convictions relevant to the child abuse law.
In announcing the changes and a May compliance deadline in October, the Office of the Provost noted that the university pays all costs of the three checks and works with a third-party agency to complete them.
In promoting their resolution to colleagues, members of the financial planning and operations committee have said that they support efforts to protect minors and generally agree on the child abuse clearance. But taken as a whole, and in light of broader political concerns about surveillance, they've said, the policy sends a message that security and "control" outrank academic freedom and privacy. They've also objected to a lack of faculty input in the process, and asserted that many peer institutions have not adopted policies beyond what is required by law. Questions remain, too, about how their personal information will be protected.
Slava Rotkin, a professor of physics and chair of the financial planning and operations committee, said the resolution asks that the board reconsider the policy so that it doesn't go beyond what Pennsylvania law requires, and that administrators postpone checks until that happens.
Lori Friedman, university spokesperson, said it's important to note that faculty and staff members interact with minors who are not students in ways that may not be immediately obvious, such as during research, on-campus summer programs or community service.
She noted that the new policy surrounding protection of minors also requires faculty and staff members to report suspected abuse, and to complete an online training program on working with minors.
As to professors' concerns about privacy, Friedman said the university has made public its vendor's privacy policy, which notes, in part, that fingerprint data are confidential under the law and are electronically transmitted only to the Federal Bureau of Investigation via a secure server.
Results of background checks will remain confidential, according to Lehigh and under the policy. Employment, discipline or termination decisions based on arrests or convictions of other criminal offenses are to be made via an individualized assessment and nondiscrimination guidelines.
Background checks have been controversial elsewhere. The University of Illinois, for example, instituted criminal background checks for new employees (and current employees transitioning to "sensitive" positions) and individualized assessments based on findings in 2015. That was after a local newspaper wrote a series of articles about James Kilgore, a former fugitive member of the Symbionese Liberation Army who'd been teaching on campus.
A fingerprinting policy at Florida Gulf Coast University also sparked debate in 2012, but proceeded over faculty objections.