You have /5 articles left.
Sign up for a free account or log in.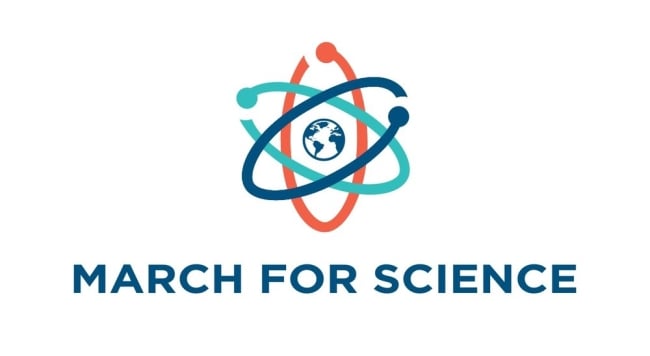 Giancarlo Lopez-Martinez, a professor of biology at New Mexico State University, had plans set to attend an academic conference in Amherst, Mass., this week along with two graduate students. Spurred partly by the release of a White House budget proposal that included massive cuts to federal research funding, they decided to make a postconference detour to Washington, D.C., to join the April 22 March for Science.
"When the budget thing happened, we knew we definitely had to be there," Lopez-Martinez said. "We had to make our presence felt because scientists never really do."
The national march in D.C. this Saturday, along with satellite events across the country (and around the world) likely won't match the turnout of the Women's March on Jan. 21 -- a protest some observers speculated was among the largest in U.S. history. But the March for Science has received intense levels of interest since organizers in January began discussing the possibility and subsequently launched Facebook and Twitter accounts.
Rush Holt, CEO of the American Association for the Advancement of Science, said those efforts by first-time organizers grew out of the Women's March, where many participants brought messages in support of science to an event with an ostensibly separate purpose.
Marching Throughout the World
Researchers in Europe, Canada,
Asia, Australia and elsewhere 
join their U.S. counterparts to
advocate for science. Read more.
Despite those origins, Holt said this week that the March for Science is a nonpartisan event that will focus on a positive message about what's needed for science to thrive.
"This is, I think, a once-in-a-generation occasion where friends of science and scientists have shown not just a willingness but an eagerness to step into the public square," Holt said.
Anxiety about the role of science in society and public policy has led members of the profession to engage the larger public in a way they haven't before, he said.
As the momentum for the march grew over the last few months, large mainstream academic and research organizations like AAAS have joined more traditionally activist groups to make the event a success. AAAS today is hosting a series of workshops at its headquarters in Washington. And the march Saturday will be preceded by teach-ins on the National Mall.
The motivating issues are both specific to the Trump administration -- concerns over researchers' freedom of movement due to travel bans or other immigration restrictions, and an open disregard for established climate science -- as well as long-term negative trends in areas like federal support for research. The new administration's first budget blueprint released last month, which proposed slashing NIH funding by nearly 20 percent, punctuated those concerns.
Gretchen Goldman, research director for the Center for Science & Democracy at the Union of Concerned Scientists, said the nonprofit advocacy group has long worked with scientists who want to learn how to engage better with policy makers, the media and the broader public. But she said the group has seen incredible excitement in recent months from scientists who say they want to do more than add their names to a letter to Congress. Between January and mid-April, 3,000 new members joined UCS, Goldman said.
"We're really looking to harness that and turn it into action," Goldman said. "We want to really effect change in a bigger way than we might have been able to do up till now."
Sabrina Solouki, a Cornell University doctoral student in the field of immunology and infectious disease, is organizing a contingent of nearly 150 graduate students and postdocs to attend the march. She said she is concerned that federal policies on issues like science should be guided by scientific research.
But Solouki, president of the student group Advancing Science and Policy on campus, said she doesn't see the march as a protest against President Trump.
"Scientists realize that maybe they're not doing the best job engaging with their communities," she said. "Maybe this a way to start."
Students from Solouki's group will participate in communication workshops organized by AAAS at their headquarters Friday, where scientists will receive training on how to present their research to the public.
Bruce Monger, a lecturer at Cornell who teaches earth and atmospheric sciences, is organizing another busload of about 50 undergraduates heading to the march in Washington from the university's main campus in Ithaca, N.Y. He said it's time that researchers speak up and make the public aware of the value of science. But the march's biggest impact could be on the participants themselves, Monger said.
"For the people who go and attend these things, it deepens their resolve to follow through the next day," he said. "It enriches your belief in your cause more after you see yourself surrounded by all these people with similar worries and concerns about what's happening."