You have /5 articles left.
Sign up for a free account or log in.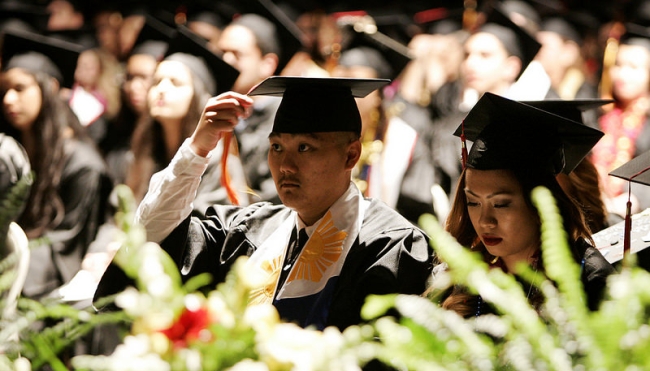 The City University of New York's Accelerated Study in Associate Programs, or ASAP, has been widely praised for turning out promising results and doubling graduation rates.
That's why more than a few community colleges are interested in bringing it to their campuses.
Westchester Community College, which is part of the State University of New York System, and Skyline Community College in California are the latest campuses that are gearing up to try ASAP for the first time.
The program helps community college students get to graduation by providing additional academic support and financial incentives like free tuition, textbooks and public transportation.
"The ASAP model was one achieving results that appeared to be unprecedented in regard to helping students in the developmental education sphere," said Belinda Miles, president of Westchester, which is located roughly 30 miles north of New York City.
CUNY requires participating students to enroll full time and to take developmental courses immediately and continuously. The goal of the program is to double graduation rates. ASAP nearly did just that at CUNY -- after three years, 40 percent of ASAP students graduated compared to 22 percent of control group students, according to MDRC, a nonprofit research organization.
Three years ago, three community colleges in Ohio became the first other institutions to try the ASAP approach, despite having a slightly different demographic in a very different location. Last year MDRC found that those three colleges -- Cincinnati State Technical and Community College, Cuyahoga Community College, and Lorain County Community College -- were seeing early improvements in enrollment, retention and completion.
"We believe the ASAP Ohio demonstration and CUNY demonstration are remarkable, and this is something people should seriously consider," said Colleen Sommo, a senior research associate at MDRC. "We were able to get findings in Ohio very much in line with what we saw in New York, and that was very reassuring, but it'll be helpful to have Westchester as a third proof point."
The program's costs are in addition to each institution's typical costs per student. CUNY's version costs about $3,700 more per year for each student, according to MDRC. The Ohio programs are estimated to cost about $3,000 more per student.
At Skyline, officials are estimating the cost per student will fall between $1,200 and $1,400 a year. If the program goes full scale, or grows to about 500 students, the college estimates it will cost $1.5 million a year. Westchester estimates its ASAP model will cost between $3,000 and $4,500 a student. But with outside grants, funding from the college and tuition from increasing student persistence, Westchester is hopeful the program will become sustainable.
Westchester ASAP
In addition to tuition waivers and textbook vouchers, CUNY students received New York City MetroCards to use on public transportation. At Westchester, officials overseeing the proposed ASAP pilot are considering $500 for books and $500 annual stipends for food, housing, transportation and other needs for students, Miles said.
But there's an additional dynamic the college is taking into consideration -- New York's new free-tuition proposal. Governor Andrew Cuomo, a Democrat, and the state's Legislature reached a deal this month to offer free tuition in the CUNY and SUNY systems for families with annual incomes up to $125,000.
"It's important to distinguish between the price of tuition and the cost of education," Miles said. "So we think the incentive will be significant, and we know these mandatory elements have proven successful for students, so we anticipate the effort and reward cycle will be strong."
Westchester is planning for 150 students to be in the first group to participate in the program, with plans to grow to 450 students by the third year, said Sara Thompson Tweedy, vice president for access, involvement and success at the college. The college enrolls approximately 13,000 students.
The college is the most diverse two-year institution in the SUNY system, Tweedy said.
Many of the students at Westchester are low income and about 50 percent use financial aid to fund their education. But officials at the institution are optimistic that the stipend will help close financial gaps.
ASAP and a Promise Scholarship
Unlike the New York and Ohio programs, Skyline Community College in San Bruno -- south of San Francisco -- is moving toward scaling up ASAP to about 500 students. Both Skyline and Westchester received start-up funding from the Laura and John Arnold Foundation -- Skyline received $800,000 and Westchester $1 million -- but both institutions are using a combination of institutional dollars and money from other grants to help cover the program's costs.
The college had success with an early pilot version, which included 138 students. The persistence rate for participants from the fall semester to spring was 96 percent, compared to 82 percent among full-time students who were not enrolled in the program, said Angelica Garcia, vice president of student services at Skyline.
"The ASAP data was just compelling, and it was compelling [that] they were working with full-time, degree-seeking students," Garcia said. "We wanted to get what has been effective out there … and we have a lot of similarities in being incredibly diverse and having students with low socioeconomic status. We are trying to do everything we can to bring to our college and students what we know is working."
While California isn't offering a free tuition program like New York, Skyline last fall launched a free tuition, or Promise, program. Garcia said the ASAP program would combine with the Promise scholarship and the work the college is doing with building guided program pathways and meta-majors. Skyline's last-dollar Promise scholarship covers tuition and fees for the first year for full-time students.
Skyline is still experimenting with the types of incentives to offer ASAP students beyond free textbooks and tuition. Public transportation near the campus isn't the same as in New York City, but the college is considering a mixture of shuttle service to the Bay Area's subway system, bus passes or gas cards. ASAP students would also receive priority access to register for courses.
"We want our students to get in, get through and get out on time," she said. "We're asking students interested in doing this to commit. And with our programmatic components, it's our hope that we make this as seamless as possible for students."